Insanity of Microsoft Patents and the Insanity of 'Green' Patents
Dr. Roy Schestowitz

2010-09-02 09:23:34 UTC
Modified: 2010-09-02 09:23:34 UTC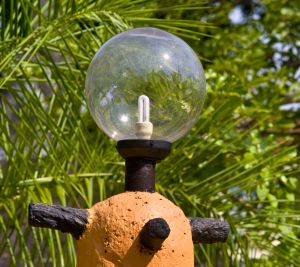 Summary: Microsoft earns a patent monopoly on "[o]perating system shut down"; Patent monopolies prey on ideas that help preserve the planet
A LOT OF ATTENTION HAS BEEN GIVEN THIS WEEK TO MICROSOFT'S latest patent troll, Paul Allen (it's still in the news). Not many people have paid attention to Microsoft's patents pipeline, with which it occasionally feeds patent trolls [1, 2, 3, 4, 5, 6].

So, what's one of Microsoft's latest software patents? "Operating system shut down" -- yes, what a broad title! Harish Pillay writes: "Yay! M$ get a patent for OS shutdown? I want to file one for OS Replacement!" [via]


A user interface and scheme is provided for facilitating shutting down an operating system. Aspects include the operating system receiving a command to initiate shut down, and automatically terminating graphical user interface (GUI) applications that delay shut down which do not have top level windows. Also, aspects provide a user, through a graphical user interface, the ability to automatically terminate all running applications in response to determining that a running GUI application has a top level window.
Microsoft has got some nerve claiming credit for it. But it's just about accumulating many patents, not assigning/granting them to the right people or even doubting the true merit of this 'invention'; even
senior Microsoft developers are cynical about these patents
. If the lawyers and bosses demand an application for a patent, most of their subordinates just obey, especially those with poor work security (e.g. those whom Microsoft brings on visas).
TechDirt
points out
that the wrong people have been put in charge of this system, which completely lost sight of its original purpose.
How The Patent Office Outsourced Its Job To Non-Expert Jurors



[...]

This is a pretty big problem when you think about it. Already, there are concerns that the supposed patent examiner "experts" often don't have enough expertise to judge the non-obviousness of certain inventions. To then shift the burden to inherently unskilled non-experts to make that decision, even with advocates for both sides fighting it out in front of them, seems to go against the very idea that patents are supposed to only be allowed if they are non-obvious to those of ordinary skill in the art. Asking those not skilled in the art to make that judgment seems like a mistake.
TechDirt
has found
another new example
where patents not only ruin competition but also ruin the planet. [
via
]
A trial program meant to speed the pace of innovation in green technology hasn't unleashed the torrent of activity as hoped.

Launched in December, the U.S. Patent and Trademark Office's Green Technology Pilot Program puts patent petitions related to environmental technologies at the front of the line for appraisal. The goal is to encourage economic activity in the sector.
Not yet enough with this patent madness? The planet cannot just wait for a bunch of solicitors in suits to bicker about patents rather than do what's least harmful to the environment. Earlier this morning
we wrote about "death patents"
and this too is a close relative of them (euphemistically called "green patents"). We
alluded to the subject about a year ago
.
⬆