Co-authored with G. Forbes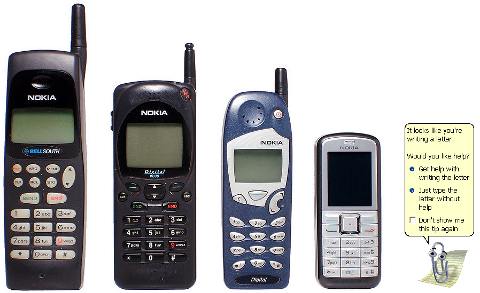 Summary: Linux projects such as MeeGo continue to be threatened by the influence and corporate culture of Microsoft
EARLIER this week we wrote about some former Microsoft executives relocating to other companies [1, 2]. Once installed, they will often link their new employer back to Microsoft, causing great harm in the process.
Essentially, they are allowing Microsoft to take over these companies without the need to purchase them. Microsoft instead infects them like a virus.
A good example is Huggers, the Microsoft UK executive who left and joined the BBC. Regardless of the government-funded nature of his then-new employer, Huggers allegiance was still with Microsoft [
1
,
2
,
3
]. He turned the BBC into the sock-puppet we call the "MSBBC". Among other things, the MSBBC attempts to portray Microsoft in a positive light as much as possible, regardless of the circumstances and/or actual facts. Now Huggers has been effectively
laid off
, having caused sufficient damage while reaping many financial benefits from this service mostly paid for by British citizens:
Huggers was on a £330,000 salary and total £407,000 remuneration package in 2009/10.

Amongst his last acts has been planning to cut 25 percent from the BBC's online budget and staff by 2013, under cost measures announced in the autumn.
Huggers has left the MSBBC in a weaker and Microsoft-dependent state. So naturally
Techrights
is worried that his next truck stop is Intel, which is involved heavily with the Linux-based MeeGo mobile operating system. Stay alert. As mentioned in the last
TechBytes
episode, the MSBBC continues its Microsoft bias in coverage and
someone else noticed it
(MeeGo and Android ARM/x86-based tablets being mostly ignored):
The BBC finally stops ignoring Android, but..



...starts criticising it instead.

Having just witnessed the next instalment of The MSBBC Click's coverage of CES 2011, once again I'm appalled by their pro-Microsoft bias, which is more obvious now than ever.

The introduction mentions Microsoft first and foremost, with the reporter positioned so the Microsoft stand is clearly visible behind him, giving the false impression that the whole point of CES is as a showcase for Microsoft products, despite the fact that its presence is little more than a token gesture, as it has nothing new or innovative to show. The reality is that, at CES 2011, Microsoft is completely irrelevant, and "Click" shouldn't have even mentioned them at all, much less given Ballmer an advertising slot for Microsoft's lame and archaic technology.

Then another reporter mentions tablets are dominating the show, and admits nearly all of them are running Android, but then claims this is a problem because "Android won't really work on tablets until later this year", conveniently ignoring the swath of popular Android tablets already on the market, and he makes no effort to actually demonstrate any of the new Android tablets at all, despite the fact that he's inundated by them.

Meanwhile, his tag-team partner upstairs is busy playing the straight man to Ballmer, as he explains why everyone should use Windows 7 on tablets ... that aren't really tablets, because they all have keyboards and big, energy-sucking processors. Or IOW Microsoft "can't do tablets", so they've decided to redefine them as "all-in-one PCs with detachable keyboards" instead. Again. The reporter makes a comment about the touch screen experience being a bit fiddly on Windows, then lets Ballmer carry on fecklessly showboating.

Overall, everything "Android" was painted in either a negative or questionable light, and everything "Microsoft" was made to seem like a foregone conclusion of success, despite the fact that Android is here and now, and very successful, but Microsoft's mobile efforts are, and have always been, a miserable flop, and are mostly non-existent vapourware.
To be fair, there were MeeGo devices there too and they are considerably more "open" (or hackable) than Android. MeeGo of course is also a Nokia project, not just an Intel one. It's a combination of Moblin and Maemo, projects which Nokia seems to have lost a lot of interest in. Not surprisingly, this loss of interest began ever since a Microsoft president was made Nokia's CEO. Now Murdoch folks are
saying that "Nokia's Miracle [Could] Be Microsoft"
:
Should Stephen Elop, Nokia's new CEO, continue executing the strategy established by his ousted predecessor, strengthening it by improving execution and operating costs? Or should he map out an entirely new strategy, perhaps one based on a third-party operating system. Canaccord Genuity analyst T. Michael Walkley favors the latter, suggesting Nokia make the jump to Android or Windows Phone 7. And interestingly, he feels WP7 is the better option of the two.

Why?

Well, for one thing, Elop is a Microsoft veteran. He seems to have left the company on good terms and presumably still has close ties to it. For another, Microsoft and Nokia are a better cultural fit than Google and Nokia. And finally, the two companies need each other to succeed in the mobile market long term.
Glyn Moody asks, "could Nokia's *buyer* be Microsoft?"
This speculation goes a while back
.
It is questionable if Elop will stay committed to Linux-based mobile operating systems, having arrived from Microsoft with words of encouragement from Steve Ballmer. This, along with people like Huggers installed at Intel, has put MeeGo's future further in jeopardy.
Some of Nokia's recent strategy does not inspire much confidence. For example, today we
found out that
:
Nokia ditches plans for X7 smartphone on AT&T



[...]

The Wall Street Journal first reported the news today, but a source close to the situation, who didn't want to be named, confirmed Nokia had pulled the plug on the launch of the new smartphone on AT&T's network.
Here is the
source of the report
. Also today we found some announcements of events, so such pessimism may be premature:
This is the place to learn about the new MeeGo open source operating system, view the newest MeeGo-based devices and see what all the buzz is about. You will learn about the benefits of enrolling in the Intel AppUpSM developer program, developing for MeeGo and other available operating systems/run times (Windows C/C++, Adobe AIR, Java, .NET). Hear why you should develop for the Intel AppUpSM center, discover the great monetization opportunities, see live coding demonstrations and talk to Intel experts about your own code.





The first annual conference, called MeeGo Italian Day, is a one-day free event focused on the MeeGo open-source linux-based OS and Qt environment.




How about
this gadget
(see photo)?
Nokia has to do something big if it wants to crack the US smartphone market. We can agree on that, right? And believe us, Nokia wants this -- nothing will make the mighty Finns (and the company's global investors) prouder than to gain some traction in the home of Apple pie and Google desserts. So how will the company do it? With Symbian? Oh, hell no. By introducing another MeToo handset? Nope, with MeeGo on a rockin' platform like the rumored N9 slider pictured above.
Let's watch what Nokia does next. Jan from Red Hat speculates that Elop will surround himself by former Microsoft executives, as we saw before in other companies.
⬆