The Death of Mono Applications and Similarity to SUSE
Dr. Roy Schestowitz

2011-09-14 15:46:16 UTC
Modified: 2011-09-14 15:46:16 UTC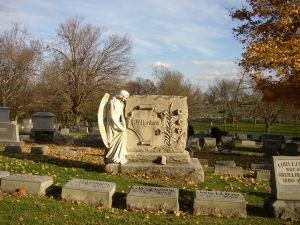 Summary: More Mono-based applications are alleged to have died and SUSE is looking for unpaid volunteers (through the OpenSUSE umbrella)
WITH THE demise of Mono inevitably comes a demise of Mono-based applications.
"In addition to Pinta," writes to us a reader, "
Beagle
has bitten the dust .Notice that the domain is parked.
"That leaves the better products, namely Strigi, Tracker, Recoll, and Pinot. Now will Ubuntu clean up their packages before 11.10 comes out?"
"One issue that Ubuntu is still facing is its note-taking application, which is not Gnote."Yes, Pinta too has died (we wrote 2 posts about it) and claims that it might be resurrected are now circulating. It remain to be seen if this 180 is for real. Once something is declared dead by its developer, it is clear that the developer lacks interest.

One issue that Ubuntu is still facing is its note-taking application, which is not Gnote. Some sites might still be advertising Tomboy (latest example), but there is not much that it can do which its Free/libre counterparts cannot. It is just quite heavy (resource-hungry). The same can be said about SUSE and OpenSUSE, which help standardise Microsot's "Linux tax" and also serve as a host to Mono. This new review(ish) of OpenSUSE says:


This week we scheduled, installed and rebooted OpenSuse 11.4 with the 3.0.4 kernel. We broke the infamous rule of technology and also changed from the kernel-desktop to desktop-default; which means now that it's working beautifully we are not 100% sure which of the two issues resolved the problem. If one had more hours, we'd prove or disprove both theories but at this point we are going to enjoy the success and just move ahead. We've used both kernels on other servers and both have worked fine. Previously on this new server disk performance was terrible after user loads increased and now it's absolutely blazing in speed. Even with 40+ users, avant-window-navigator is starting to open in about 3 seconds even over remote display. You can barely even notice that 40 concurrent people are working -- in other words it's working as I would expect from Linux. I have solicited our users for more beta testers and hope to get us in the 50-60 mark by next week.
But why help SUSE? Why help the company which helps Microsoft? We wrote about this subject earlier this month, reminding OpenSUSE volunteers that they are helping a Microsoft-funded entity. Their time would be better spent helping other Free/Open Source projects.
⬆