New FUD Against Android Comes From BT
Dr. Roy Schestowitz

2012-07-31 21:19:26 UTC
Modified: 2012-07-31 21:19:26 UTC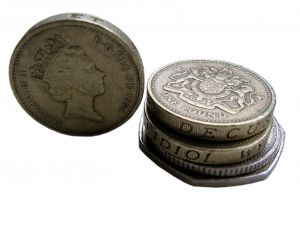 Summary: Microsoft's partner BT spreads FUD reminiscent of the type Microsoft has spread
THERE is some new type of FUD coming from developers who want DRM and monopolists like the loathed BT, which I personally have a lot against, its litigation against Android aside (see background). This new article actually shows how BT tops that all up with another pattern of FUD:
If she is referring to apps installed from unauthorized sources then it's a misleading statement. Everyone is aware that when you download and install apps from random websites or stores there are all the chances that these apps may have compromised code. But if she is referring to Google Play Store then its a serious allegation and concern for users.

I have contacted BT to clarify the situation. As an Android user, it is heavily recommended not to use apps from unknown sources. Despite the regular attempts of spreading fear uncertainty and doubt (FUD) around Android, the fact remains that Android is an extremely secure platform as long as a user knows what apps he/she is installing. Android is like an armored tank but no one can protect you if you keep the doors open.

BT and Google are not on friendly terms. BT, just like Apple (stole from Sony, and patented) and Microsoft (which are all bogus), claims Android infringes upon its patents and sued Google in US.
As an Android user myself, I can attest to that. People who stick to trusted sources should be safe. BT has in fact recognised that it's becoming a PR disaster and now
retracts
. Sounds familiar? Microsoft,
the #1 spammer
, went as far as
suggesting that Android was a SPAM machine
, only to
retract the claim
shortly afterwards (after a lot of reputation damage was done). Microsoft has a lot to worry about having just publicly declared losses [
1
2
,
3
] and
admitted that its tableet strategy -- not just phone strategy -- is poor
. From the
The New York Times
comes a post whose author writes:
Microsoft Admits Risk in Tablet Plans



[...]

In an annual report that it submitted to the Securities and Exchange Commission on Thursday afternoon, Microsoft finally conceded something that has been rather obvious to anyone with a rudimentary understanding of the personal computer industry and Microsoft's historical role in it. On page 14 of the document, Microsoft acknowledges that its Surface family of tablet computers could weaken support for Windows among Microsoft's partners in the PC industry, known as original equipment manufacturers, or OEMs for short.
Ron Miller
names a mistake
:
Microsoft's First Mistake: Leading with Consumer Tablets



CNet and others were reporting today that we finally have a release date for the first Microsoft Surface tablets.
Their reuse of a brand, "Surface", heralds the quiet death of the predecessor too (a clumsy table-size tablet). Microsoft never succeeded with multi-touch, so it sure uses patents instead, for both tax and FUD. On top of that there is security-centric FUD.
⬆
'We recommend that we *informally* plant the bug of FUD in their ears. "Have you heard about problems with DR DOS?"'
--Internal Microsoft communication [PDF]