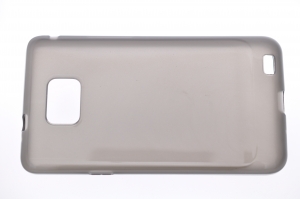 Summary: The patent fights of Apple against Android become another centre stage for determining Linux growth
CONVICTED monopolist Microsoft has been hiding its extortion and has concealed pertinent details (unlike Apple), going as far as intruding legal cases that are not its own. To quote a new analysis of this:
There was always clouds of doubts around Microsoft's claims that Android and Linux infringes upon their patents. While Microsoft continued to threaten companies into signing deals with them or face legal actions, it never disclosed what patents were at stake. The victims were forced to sign an NDA so that the world never gets to know which patents Microsoft is talking about -- the chances are these are non-existent claims and Microsoft doesn't want this bluff to be caught.

Barnes & Noble caught this FUD and counter sued Microsoft. Microsoft was sweating in its pants as the case headed towards the trial and Microsoft started to withdraw their bogus patents from the case. Just before the battle reach the trial Microsoft, typical to its character, paid B&N heavily, settled outside the court, and the world never got to see the bogus patents.

Microsoft is again at the verge of being exposed.

The court battle between Apple and Samsung has created the possibility of disclosing the cross patent agreement between Microsoft and Samsung, as reported by one of the most reputed source on legal matters, Groklaw.

Microsoft is suddenly scared and has filed a motion asking the court to seal the cross license agreement. I would like to remind that the Judge has asked both parties to makee all the filings in this dispute available to the public for free.
How is this legal? Where are the interests of the public? And given that Microsoft has probably breached the RiCO Act, where are regulators?
Over at
Groklaw
,
it is shown that IBM is hiding such information as well
. It's rare to see Pamela Jones criticising IBM, but there it is: "This is amazing. From Friday to today, there were 72 items entered in the Apple v. Samsung litigation docket. A lot of the flurry of activity has to do with whether or not certain materials should be sealed or not. Nobody seems to want them unsealed but the judge and Reuters. Everyone else, third parties included, are going beserk trying to avoid it. IBM has filed a motion [PDF] for a temporary restraining order, trying to prevent Reuters' reporter Dan Levine from publishing an unredacted licensing agreement between IBM and Samsung."
According to the
British press
,
including the
Bill Gates-funded BBC
, Apple is getting more aggressive in its case against Android/Linux (with
ill-informed jury
) and Murdoch's press
calls it litigation by proxy against Google
(which would have had more incentive than Samsung to fight back). Here is a portion:
A loss for Apple, conversely, could sustain the spread of competition that has made Android the No. 1 smartphone operating system.

"It really feels like Apple versus Google instead of Apple and the company whose name is on the suit," said Brian Love, a professor at Santa Clara University School of Law who specializes in patents.

The Apple-Google brawl extends far beyond the courts, with both companies racing to develop new features, digital-content offerings—including books and music—and services like maps.

The dispute's legal chapter began more than two years ago, when Apple sued Android partner HTC Corp. of Taiwan in March 2010 and Samsung in April 2011. In a 2011 authorized biography, Apple's co-founder Steve Jobs called Android "a stolen product."

Google executives have denied stealing designs from Apple.

Apple didn't sue Google, however, opting instead to attack the companies that manufacture Android phones. It declines to say why.
Going back to
Groklaw
, there are
updates there about this case
and
Mr. Pogson helps ridicule
Apple's pathetic position. Others
chime in
: "As expected Apple has tried to refute Samsung's claims that it copied the design of the iPhone from an early Sony phone. In documents submitted to court Apple has disclosed proyotypes of iPhone dating back to 2005."
Arrogant is what Apple really is. It should be considered an imitator with an exploitative system of under-age workforce, an expensive system of marketing (mass brainwash), and a litigation army that scares away competition (as far back as 2009 when it scared Palm). Here is a
new article
about Apple's abuse of those who actually produce the products it sells for a high price:
HP's Chinese Factory Puts Apple To Shame



Earlier this year when reports surfaced about the treacherous working conditions in Apple's Chinese factories, it left a disgusting taste in everyone's mouth.

Instead of criticizing Apple for such practices and sympathizing with the workers, a few Apple fans argued that's the situation of every other assembly line. However, there were no evidence of such conditions in the manufacturing facilities of other companies.

Apple's case is unique as Apple pushes the manufacturers to create iPads and iPhone within a short span at razor thin margins. Thus the workers are forced to work and live in slaughter house like conditions.

Aleaked video shows the working conditions in HP's manufacturing facilities in China. This was an unstaged footage recorded by a webcam. One might expect that this webcam would have captured the horrendous working conditions inside HP factories, resembling what we saw inside Apple's factories.
From the same site we learn about
more of Apple's imitation of the far East
:
Apple has started to taste its own bitter pill. The lawsuit happy company has been sued by a Taiwanese alleging that Apple's Siri infringes upon its patents. Taiwan's National Cheng Kung University filed the lawsuit in a US district court claiming that Siri infringes upon two voice recognition US patents.
We covered this before and we continue to find
more articles about it
:
Taiwan's National Cheng Kung University has filed a suit against U.S. tech giant Apple (IW 500/9), claiming the company's Siri intelligent assistant has infringed on two of its patents.

Apple introduced the voice-activated assistant technology when launching the iPhone 4S in 2011.

But Cheng Kung University in south Taiwan's Tainan city said the technology infringes two patents held by one of its research teams, both related to speech recognition.

The team is led by Wang Jhing-fa, a professor who specializes in chip designs and neural networks facilitating speech and pattern recognition.
Apple has relied on inexpensive and disposable labour in China where Apple products
do not even sell well
. [
via
]
When Apple officially launched its latest iPad in China last week, the big crowds and long lines seen at earlier such events were absent. A trademark dispute had delayed the iPad's Chinese release but even in March, when the new tablet became available in the country through unauthorised resellers, retailers complained they had to slash prices 30 per cent in the first week because consumers were unenthusiastic.

Fears among some investors that Apple's magic is wearing off in China, its second-largest market after the US, were compounded by last week's third-quarter results. Announcing a rare miss of analysts' overall revenues and earnings forecasts, Apple said revenue in Greater China slid 28 per cent to $5.7bn in the three months to June 30 compared with the preceding quarter. The June quarter in 2011 had seen revenues from Greater China – which consists of China, Hong Kong and Taiwan – jump sixfold.
These are the sorts of markets where Nokia used to enjoy high market share and right now Android is enjoying growth. In terms of usage -- not profit -- Android is clearly the leader. All that Apple can do it try to intimidate and sue. We must all fight back.
⬆