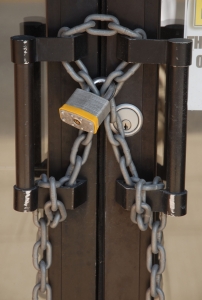 Summary: Microsoft 'security' is a joke (with collateral damage) and this demonstrable insecurity is used as an excuse for blocking BSD and GNU/Linux
RECENTLY, Microsoft has been trying to distract from the main culprit behind SPAM. Microsoft is the #1 SPAM catalyst, but sometimes it gets the nerve to FUD Android over it and then retract the FUD, only under pressure. Our "call out Windows" Web page helps explain how Microsoft orchestrated a campaign to obfuscate articles to the point where people forget these simple facts.
Based on
this new report
, Microsoft is the leading US spammer. To quote the report: "Microsoft has topped a list of biggest U.S. spammers for five out of the past 15 months, and for some of those months it ranked No. 1 in the world, according to a University of Texas study to flag the worst offenders in an effort to get them to improve their security.
"Microsoft has been trying to distract from the main culprit behind SPAM.""Based on results culled from spam block lists, researchers found that Microsoft IP addresses were responsible for a big enough volume of spam to top their SpamRankings.net list for the U.S. in April and May 2011, and in March, April and June of this year, which is the latest ranking, says John S. Quarterman, a senior researcher with the project at the McCombs School of Business at UT Austin. (See also When Viagra Comments on Your Blog and Other Spam Red Flags.""

This is not too shocking given the unbelievably high number of Windows zombies, as noted just the other day. Windows, by its own design failings, is not secure, but Microsoft misuses the word "secure" to market Vista 8 while excluding all rivals, including the now-angry BSD. With UEFI, Microsoft gives the illusion that it takes action for security, but this will do nothing for real security. At IDG's sites, the Microsoft booster uses an inflammatory headline to daemonise GNU/Linux:


Red Hat declined to comment on de Raadt's assertions, but said the company's policy was outlined in a June 5 blog post by Linux engineering vice president Tim Burke. Canonical has also been contacted for comment. (Update below.)
Red Hat
declines to comment on other points
and
the publicity is not good for Red Hat
. It is
not easy to install GNU/Linux on machines that Microsoft imposed UEFI on
, explains Steven J. Vaughan-Nichols. He starts as follows: "Here's Microsoft's plan: Every new PC sold with Windows 8 will be locked up tight with Microsoft's UEFI (Unified Extensible Firmware Interface) secure boot on. Microsoft says that this is to help secure your PCs from rootkits and malware. It also happens to stop you from easily installing Linux or any other operating system, such as Windows 7 or XP, on a Windows 8 system. Thanks Microsoft. We really needed that kind of protection!"
"That would surely add 'security' for the company's illegal monopoly that it used criminal activity to gain."He adds: "The problem is that Microsoft requires vendors to implement secure boot in such a way that it makes it very hard to install Linux. It's possible that hardware companies will simply give us the option of turning off secure boot during the UEFI setup similar to the way you can now use your BIOS to choose if you want to boot from your hard drive or a DVD or USB Flash drive. We don't know yet though. Even though Windows 8 PCs will start shipping this fall it's still not clear how many vendors will implement secure boot The easy way will be for them to not give users the option of turning it off."

That would surely add 'security' for the company's illegal monopoly that it used criminal activity to gain. ⬆