Zimbra: The Microsoft Competitor That Got Thrown Around and Now Finds Relative Independence Again, in ASP.NET-Connected Company
Dr. Roy Schestowitz

2013-07-16 20:54:44 UTC
Modified: 2013-07-16 20:54:44 UTC
Cannot find a home, struggles to find its identity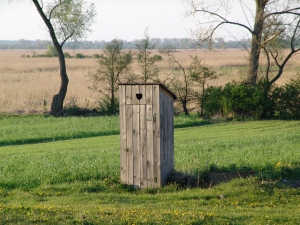 Mailbox down the drain
Summary: How a Free software Exchange/Outlook challenger became an obscure option with no FOSS identity
A
ccording to
this report
from
VAR Guy
, the Zimbra shuffle continues:
VMware (VMW) has sold Zimbra, its Microsoft (MSFT) Exchange alternative, to Telligent. The VAR Guy isn't shocked, considering VMware has been selling off non-core assets and Zimbra's website had barely been updated this year. But what exactly does Zimbra's sale mean to VMware and its channel partners? Here's the analysis.
Zimbra was already in the hands of two Microsoft-inflitrated companies,
Yahoo
and
VMware
, and it never really made the impact it deserved to make. Back in the days it was marketed as FOSS, but this is no longer the case. The above article says that "Telligent -- which focuses on enterprise social software -- has acquired Zimbra. And going forward, Telligent will be known as Zimbra. Telligent CEO Patrick Brandt will lead the combined company. It sounds like Intel Capital, NXT Capital Venture Finance, BDCA, Hall Financial Group and VMware will each invest in the new Zimbra -- which offers a "unified social collaboration suite built for the post-PC era.""
"Zimbra is no longer what it claimed to be, but some FOSS-backing companies like Red Hat use it."This is interesting. So the company will be known as the product it just bought? Either way, no word is said about Free/open source software, which was the key proposition of this company way back in the days. The new owner is, according to Wikipedia, "previously a founding member of Microsoft's ASP.NET team and helped build and run the Microsoft ASP.NET community."

That's reassuring, isn't it?

Kolab would be a good option for those seeking a Free software option in this area. Zimbra is no longer what it claimed to be, but some FOSS-backing companies like Red Hat use it. ⬆