Tor Compromised by Microsoft Windows, Not Mozilla Firefox
Dr. Roy Schestowitz

2013-08-09 18:04:58 UTC
Modified: 2013-08-09 18:04:58 UTC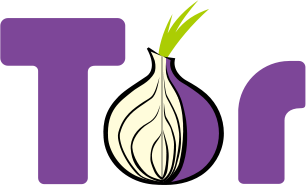 Summary: Correcting irresponsible press coverage which rather than discourage use of Windows discourages use of Tor and Free software such as Firefox
A lot of Mozilla flaws routinely affect only Windows users, but corporate media is too negligent to point out the real weak links. Windows is just assumed to be a given; it is almost like journalists at corporate media try to reinforce the Microsoft monopoly with all the security holes.
"The Internet as a whole is being compromised by Microsoft yet again (not just botnets and spam)."Firefox is being blamed for what's essentially a Windows issue that let Tor be compromised. Some try to say that the NSA was not behind it, but an FBI Tor exploit and analysis of IP blocks does suggest that the US government was behind the cracking of Tor, exploiting Windows (which has NSA back doors).

Addressing this Microsoft/NSA issue, one blogger writes: "I like the expression, "Just when you thought it was safe to get back in the water." I almost used it to open this article, but I didn't. It would be inaccurate. Nobody in his right mind would consider the Internet waters safe at this junction in time."

The Internet as a whole is being compromised by Microsoft yet again (not just botnets and spam). Tor with Microsoft sure makes a scary spectacle and a dangerous one for human rights.

Sean Michael Kerner says he foresaw this:


Approximately two and a half years ago, Tor (The Onion Router) Web anonymity project announced that was was going to build its own Web browser, to be known as the Tor Browser.

The Tor network provides a way for users to anonymize their online activities by running data packets through a number of "onion routers" that are servers that relay the user traffic but not the original header information (which indicates the user IP address). Prior to the Tor Browser, what many users did (myself included) was to simply use the Tor Button, which was a Firefox add-on that enabled Tor access on top of Firefox.

The Tor people back in 2011 thought that the Tor Button was a less-than-ideal solution and that building their own browser was a better idea. I wrote a blog post in May of 2011 warning of the risks of that approach and that it could lead to ruin.

I was right.
This is a problem only on Windows though. It is a shame that the press does not properly cover this crucial point. it leaves people more vulnerable to illegal intrusion.
⬆