Randall R. Rader: The corrupt judge who ran CAFC until the scandal which ultimately led to his resignation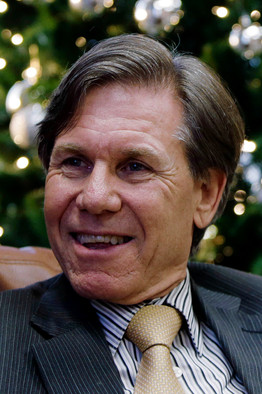 Photo from Reuters
Summary: The Court of Appeals for the Federal Circuit (CAFC) is in trouble after its extent of misconduct was revealed, not just because rulings are repeatedly incorrect but also because its chiefs are corrupt (in bed with patent lawyers)
The United States should gradually if not instantaneously revoke CAFC's power amid revelations of misconduct and errors. CAFC almost always gets its rulings wrong, based on the judgment of courts above it, notably SCOTUS. Perhaps it's time to just shut shut down the CAFC. The disgrace which is 'judge' Rader has finally stepped down, so there's no better time to end CAFC. He had conflicts of interest and did great damage to patent policy. He encouraged the perception of corruption in the courtroom. Rader was just one of several because not a single judge ruled incorrectly on cases that involve patents. Rader is raider, taking away from programmers and giving to monopolies and their patent lawyers. Ars Technica wrote about his "ethical breach":
US Circuit Judge Randall Rader, who was just weeks ago the top patent judge in the nation, has announced he will step down, following an admission that he made an ethical "lapse" when he sent an e-mail praising an attorney who appears frequently before his court.

From 2010 until two weeks ago, Rader served as Chief Judge on the US Court of Appeals for the Federal Circuit, which hears all patent appeals and interprets most of the nation's patent laws. The Washington, DC-based court is frequently the final arbiter in some of the highest-stakes technology battles in the world.
Here is
more from the corporate press
, which said: "The ex-chief judge of the top U.S. patent court will retire at the end of June, after acknowledging that an email he sent raised questions about his judicial ethics because it praised an attorney who appears before the court."
Shut it down. Now is the time. This court has been the target of a coup and it cannot restore trust.
There's no lack of stories about the harms of software patents. Here is the recent report titled
"Divorcees Brawl Over Time Warner-Acquired Software Patents"
and alluding in part to software patents, here is
an article which speaks of a "Nightmare"
. An
Australian lawyers' Web site
seems to be turning its back on software patents not because they're not something that patent lawyers want but because they have apparently become less profitable (harder to uphold in Australia). To quote: "A new unfavourable examination practice by the Australian Patent Office for software patents precipitated two separate appeals to the Federal Court of Australia, which resulted in the two decisions Research Affiliates LLC v Commissioner of Patents [2013] FCA 71 ("Research Affiliates"), and RPL Central Pty Ltd v Commissioner of Patents [2013] FCA 871 ("RPL"). The two decisions are, on the face of it, contradictory. The patent office favours Research Affiliates, which imposes strict limits on the patentability of software. RPL does not impose the strict limits of Research Affiliates. Both decisions have been appealed to the Full Court."
In the US, patent policy is written by corporations and their lobbyists or moles (companies like Microsoft and IBM). Until not so long ago an IBM lawyer who is a software patents proponent controlled the
USPTO
(that's
David Kappos
). He ensured that the USPTO sought only to increase its own income (and patent lawyers') by expanding scope and in his new article in the plutocrats' press (Forbes)
he pretends that it's about prosperity for the US economy
. This is complete nonsense. It's the very opposite of the truth, unless by "American economy" Kappos means "the 1%" (of which he is a part).
If the USPTO cannot be abolished, then its facilitator (a corruptible court like CAFC which let it patent software) should be eliminated, leaving the
SCOTUS
to make
baby steps towards the solution
(or towards justice, which SCOTUS is not exactly famous for, either).
⬆