Locked inside Gates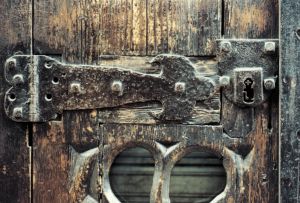 Summary: Microsoft's proprietary software, such as Visual Studio Code and PowerShell, thrown at GNU/Linux users in an effort to promote Microsoft's way of doing things and re-enforce lock-in
MICROSOFT is trying very hard to confuse the population. It's aiming at low-hanging fruit -- the non-technical people who are easy to bamboozle and convince through repetition that Microsoft is now "Open Source". Microsoft's googlebombing, as we have stated here before, keeps pushing Microsoft and "Open Source" into headlines. Jim Martin from PC Advisor is doing the "Windows Open Source" routine even one month after something actually happened (publicity stunt in Wired Magazine) and another British news site does the "Microsoft Open Source" routine (yet again!). If one isn't careful, he or she might be led to believe that Microsoft completely embraced "Open Source". See yesterday's headline "What if Windows went open source tomorrow?" Days ago we found openwashing in a puff piece from Kevin Kelleher at Time Magazine. This is propaganda. It's effective. People repeat what the propaganda tells them.
The most serious issue with all this is perspective or perception. In
this new article about ".Net Core" (as in open core)
Bill Weinberg is correct about what 'open' (openwashed) .NET does; it's all about Windows and Microsoft lock-in. It is about leading people, including developers, into the prisons of proprietary software (Windows, Office, SQL Server, Hyper-V and so on). Microsoft recently used some
non-news about Visual Studio Code
(
which is as proprietary
as
can be
) to seduce people into the fantasy of "Open Source Microsoft". As
one GNU/Linux-centric site put it
: "Microsoft Visual Studio Code, as opposed to the original Visual Studio for Windows, is not a complete integrated development environment containing an its own compiler and typical tools of this kind of development environments but it's simply a code editor like sublimetext, atom, kate or brackets." So it's not only proprietary but also less potent than Free/libre software. Paul Krill, the Editor at Large at InfoWorld,
continues his Microsoft apologism
, going further than
openwashing Visual Studio
. "Continuing its overtures toward open source," he says (loaded statement), "Microsoft is unveiling technologies for packaging applications and remotely debugging JavaScript."
Another article, titled
"Visual Studio Code For Linux: What it Means"
, provides another kind of analysis and notes that 'Linus Torvalds once said: "If Microsoft ever does applications for Linux it means I've won."'
"Bill Gates once said: "They'll get sort of addicted, and then we'll somehow figure out how to collect sometime in the next decade." That very well applies to developers as well as end users. Microsoft is trying to make developers 'addicted' to Microsoft."Well, but those applications are proprietary. They're unwanted. A Microsoft promotion site wants people to run ".NET on Linux and Mac OS X" (that's the real goal, spreading .NET). By repeating the words "open source" in relation to proprietary software Microsoft gives people the wrong/false impression that its proprietary software is suddenly "open". Microsoft is doing that to its Web browser right now [1, 2] and by extension, by saying that this proprietary browser may run on Windows for phones, Microsoft promotion sites serve to openwash Windows Phone [1, 2]. How appalling it that? Cross-platform efforts with proprietary software and a little bit of "open core" in very few areas (getting developers 'hooked' on Microsoft APIs) is not "Open Source". It's only now that Microsoft says it may finally stop torturing the Web with ActiveX, so never mind "Open Source", what has Microsoft ever been for standards? Bill Gates once said: "They'll get sort of addicted, and then we'll somehow figure out how to collect sometime in the next decade." That very well applies to developers as well as end users. Microsoft is trying to make developers 'addicted' to Microsoft.

Microsoft booster Darryl K. Taft was one among several (including Adrian Bridgwater) who promoted Telerik, a longtime booster of .NET ("enhancements to its existing solutions, ongoing support for Microsoft development tooling" says the latest press release). The push for the whole world to become prisoner of .NET is reaching new heights as even Fedora 23 is chewing Mono [1,2] (after it got rid of it half a decade ago).

Let's remind ourselves that amid all the "Microsoft Open Source" nonsense (googlebombing) there is very little that is actually open and a lot which is proprietary and geared towards lock-in. Microsoft now wants to 'addict' UNIX/Linux users to Microsoft's command-line syntax [1, 2]. As if GNU/Linux hasn'tgot enough Free software shells like GNU Bash... well, apparently it needs Windows, too. Microsoft insists it needs proprietary Windows blobs like PowerShell. To quote one report: "After having shocked the world by releasing Visual Studio Code for Linux, Microsoft had the pleasure of announcing today the immediate availability for download of PowerShell Desired State Configuration (DSC) for GNU/Linux operating systems." Compiling a pile of Windows lock-in for another platform is not openness. It's a proprietary trap, just like Visual Studio Code. Developers are hopefully wise enough to see through the lies and the gross spin. ⬆ Related/contextual items from the news:
We announced last week that the release schedule of the upcoming Fedora 23 Linux operating system has been published and that the distribution might arrive on October 27, 2015, if everything goes according to plan and no unexpected delays occur during the development cycle.





Aside from the other features proposed thus far for Fedora 23, the update of the popular Red Hat sponsored Linux distribution due out in late 2015, you can add Mono 4.0 to the list.