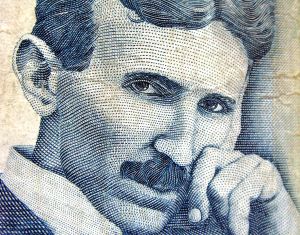 Summary: Tesla ought to join the efforts to reform the patent system so as to maximise innovation rather than litigation; pursuing lots of patents and then calling them "open" (just a promise not to sue basically) isn't the way to go
FOUR years ago Tesla made an announcement which would soon be emulated by other companies. They were openwashing their patents. They did not say they would not sue, but like many so-called 'pledges' they just stated they would restrict the circumstances under which patents would be leveraged inside the courts. They used terms like "open source", albeit in the context of patents (monopolies) that's a pretty wild distortion of the meaning of the term.
On the first of May (Mayday) there was some
press coverage about a $2 billion patent lawsuit against Tesla
. We did not cover it at the time because it didn't seem as important as
EPO scandals
, but now (a weekend) is a good opportunity for catchup.
"It's patently obvious there is no merit to this lawsuit," a spokesperson for Tesla told
The Verge
. So said the following article:
Nikola Motor Company has filed a lawsuit in Arizona alleging that Tesla's all-electric Semi infringes on the hydrogen truck startup's patents. The lawsuit claims Tesla willfully copied these patents in creating its electric truck, and Nikola is seeking $2 billion in damages in return.

"It's patently obvious there is no merit to this lawsuit," a spokesperson for Tesla told The Verge. A representative for Nikola Motors said in a statement to The Verge that "[w]e are not commenting because it is in the courts. The lawsuit speaks for itself."

[...]

Nikola says that Tesla's truck is causing "confusion in the market," and claims that "Tesla's infringement has harmed Nikola's ability to attract investors and partners because investors can now partner with Tesla to have an alternative fuel semi-truck." The damage from this alleged infringement, per Nikola's calculations, is "in excess of $2 billion."
The lawsuit may have absolutely no merit, but in the patent world if some patent examiner granted bogus patents, then you still need to hire a lawyer and may lose a trivial case due to lack of funds. Racket? Maybe. And patent lawyers benefit the most from it, no matter the outcome of legal cases. This is why more people need to speak about patent maximalism and its ramifications/impact on innovation, finances etc. It's not as simple as patent propagandists tell us.
Here is
another news report
about that same lawsuit:
Tesla Semi rival Nikola Motors has filed a $2 billion lawsuit against the California-based electric car and energy company. According to trucking startup, the Tesla Semi's design infringes on the patents of the Nikola One, its hydrogen fuel cell-powered sleeper cab.

Nikola's complaint outlines several design aspects of the Semi that were allegedly copied from the One. Among these are the Semi's wraparound windshield, mid-entry door, front fenders, and the electric truck's aerodynamic body. The similar drag coefficient between the Nikola One (0.37) and the Tesla Semi (0.36) was also cited as further evidence that the Elon Musk-led company copied Nikola's design.

The lawsuit also stated that Tesla, at one point, attempted to hire Nikola's chief engineer not long after the One was unveiled to the public. Furthermore, a cease and desist letter was sent to Tesla before the unveiling of the Semi, asking the Elon Musk-led company to hold off on the vehicle's announcement until its patent issues with Nikola were resolved. Tesla, however, opted to ignore the request.
Censorship by patents? Axing of products that can lower pollution? Cui bono?
Incidentally, a short time before this news came out
NewsWeek
published
this article
titled
"Elon Musk, Toyota and the Case for an Open Patent System"
and here are some key paragraphs:
Converting ideas into tangible products has long relied on patents. Even before the U.S. Patent Act of 1790, which gave 14 years of exclusivity to whoever owned a piece of intellectual property, we have relied on a stringent code of laws to ensure that the creator of something new reaps the benefits of that idea and its execution.

The 15 people recently inducted into the National Inventors Hall of Fame have 545 patents among them. That's a lot of light-bulb moments, many of them leading to demonstrable progress. But what if progress is also hampered by patents, as some are now saying?

Tesla CEO and SpaceX founder Elon Musk is one of those people. The vocal opponent of intellectual property law maintains they actually harm invention, and he's acted on that belief: In 2014, Tesla promised not to sue people for using its electric car patents.
But that alone does not secure Tesla itself. To really address the underlying issues Musk
et al
should press for further patent reform, not mere openwashing of Tesla-assigned patents.
⬆