The Justices have collectively made patent litigation less attractive a tactic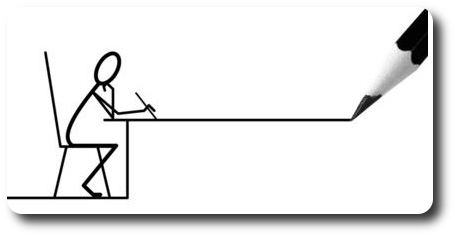 Back to the drawing board
Summary: Litigation strategies are evolving in the wake of top-level decisions that rule out software patents, restrict venue shifting, and facilitate invalidation of patents even outside the courtroom
THE USPTO deals with two laws: patents and trademarks. Copyrights are managed by a separate office, suitably named the U.S. Copyright Office, and "Trade Secrets" (we put that in quotes and capitalised intentionally) are being dealt with by courts (this law was revised some years ago in Defend Trade Secrets Act (DTSA)). Those things aren't the same; they're inherently very different and calling them all "IP" is part of the propaganda peddled by law firms.
"Trade Secret/s" litigation
is up
whereas
patent litigation is down very sharply
because the latter is simply
too risky to the plaintiff
.
"Trade Secret" 'damages' can, moreover, be much higher, vastly exceeding patent calculations
. Here are some numbers from a new blog post:
The basics: Federal Trade Secret litigation is up about 30% following enactment of the Defend Trade Secrets Act (DTSA) in 2016. (1134 cases filed in 2017). The DTSA created a federal cause of action for trade secret litigation and resulting original jurisdiction in federal court for the federal claims. Prior to the DTSA, state-law trade secret claims found their way into federal court either via supplemental jurisdiction (typically linked to an a federal IP claim) or via diversity jurisdiction (parties from different states).
"The trade secrets dilemma"
is
IP Kat
's latest title of a blog post --
a post
"drafted by Andrew McWhirter (Brodies Solicitors) concerning a recent Scottish trade secrets decision: Bilfinger v Edinburgh Tram Inquiry."
"Trade Secret" is not just a US thing; different countries, however, implement or enforce that differently, using their own sets of laws, which can (and do) change over time.
Will we be seeing a departure from overzealous patent trolling in the coming years or decades? "Trade Secrets" aren't the type of thing which can be passed to trolls.
Patent trolls are, as a matter of fact, dying in the US. Their patent litigation, more so after
TC Heartland
(at
SCOTUS
), is being shifted out of their comfort zone, typically Eastern Texas. Take note of
this new example
, wherein "Storage Units Do Not Satisfy Second Prong of Cray Test for Establishing "Regular and Established Place of Business"," as per the summary. This is happening in New York:
Earlier this year, in CDX Diagnostic, Inc. v. United States Endoscopy Group, Inc., District Judge Nelson S. Roman of the U.S. District Court for the Southern District of New York granted a Motion to Dismiss for Improper Venue pursuant to Federal Rule of Civil Procedure 12(b)(3) filed by Defendants United States Endoscopy Group, Inc. ("Defendant") and John Does 1-30. In its Motion, Defendant argued that the patent infringement action filed by Plaintiffs CDx Diagnostic, Inc.; Shared Medical Resources, LLC; and CDx Medical IP, Inc. against Defendants should be dismissed for improper venue. In particular, while Defendant conceded sales of allegedly infringing product into the Southern District of New York, it argued that Plaintiffs had failed to demonstrate that Defendant has a regular and established place of business within the Southern District of New York.
They keep coming up with 'artistic' (laughable is probably a more suitable term) ways to justify dragging the defendant to other states. It has gotten a lot harder after
TC Heartland
. If anything,
TC Heartland
has caused districts which are favourable/beneficial to patent trolls to lose actual,
real
business. Different rules apply to
foreign companies
.
The US should, in general, celebrate the demise of patent maximalism. It has done no good for the country, only for a bunch of parasites and bullies, notably trolls and their law firms. And what about public interest? Letting perfectly fine products, as per this
new development
in
Tinnus Enterprises, LLC et al v Telebrands Corporation et al
, go to waste because of patents? To quote Docket Navigator's latest docket report:
The court granted plaintiffs' motion for a preliminary injunction and denied a retailer defendant's request to sell its remaining inventory of the accused product.
All this because of patents? Before the decision even had an appeal opportunity (e.g. to the
Federal Circuit
)? That's very much like
ITC
imposing embargoes in defiance of Patent Trial and Appeal Board (PTAB) rulings, voiding the patents in question after an inter partes review (IPR). How does the public ever benefit from embargo, lack of choices and so on?
⬆