Related
:
Techrights Urges Readers to Ask the Linux Foundation's Let's Encrypt (Backed by Companies That Give the NSA Back Doors) Some Hard But Legitimate Questions


If you cared about real security, would you put in charge Microsoft, which puts back doors in everything as that's just exactly the goal?
Summary: Another Linux Foundation (LF) group seems to have been taken over by the company that's attacking Linux and attacking real security (as opposed to fake security or back doors in the name of "national security" -- the Trojan horse for imperialistic coercion, worldwide)
THE Linux Foundation-linked boosters are at it again. They've been doing puff pieces this Thursday night (in CBS/ZDNet/TechRepublic and the LF's spam site). Well, between the lines we find that OpenSSF was already infiltrated -- and is now headed -- by Microsoft (the NSA's back doors giant, not to mention the PRISM pioneer), so the so-called 'Linux' Foundation is a total farce again, serving imperialism and monopolistic agenda rather than true security that laughs off/rejects this agenda (disguised as "national security").
"These people are indebted to and are thus obliged by their employer to put back doors in things."Even Huawei has joined in (then SUSE wrote about it). Is that supposed to inspire confidence? The opposite might be true. Either way, this is another example of 'Linux' Foundation stuff getting taken over by Microsoft staff (taking salaries -- and loyalty/obligations -- from Microsoft, not the LF). These people are indebted to and are thus obliged by their employer to put back doors in things.

Incidentally, right about now Canonical associates with OpenSSF and uses its official Ubuntu blog to promote Windows and Microsoft agenda: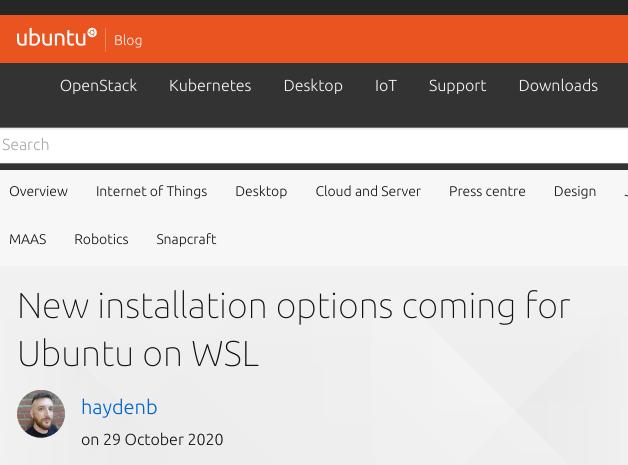 Phoronix and Liliputing are
boosting this agenda again
. Never mind if hardly anyone uses this EEE-type
assault
on GNU/Linux (we've seen similar tactics in the
Bill Gates deposition
). This is a natural extension of the anti-Linux agenda of Microsoft and it doesn't bother these people/sites that
WSL2 is a tiny niche of fools
. As one comment
put it
: "I still don't get that name. Shouldn't it be the Linux subsystem for Windows?" (It's Windows, not "Linux", and it's all about Microsoft being on
top
)
We suppose that in the coming days Microsoft will googlebomb the word "Linux" some more (to promote Vista 10). Forget about any notion of privacy and security in WSL/2, defeating the very purpose of this platform.
⬆