06.30.08
Gemini version available ♊︎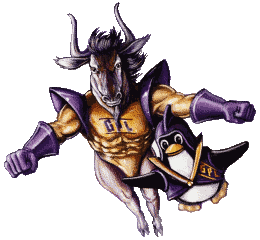 everal days ago, Free Software Daily had shared an old video of Torvalds. The video was from 2001.
A reader who has watched the computing industry for decades wrote to share his opinion and interpretation of this apparent divide between Linus Torvalds and the Free Software movement. It was highlighted by some.
"Thank you for the reference to the Linus Torvalds talk about "the origins of Linux." It was interesting. I'm not sure that I exactly agree with your characterisation of Torvalds' view of the GPL.
"I do not understand why he says that "the GPL is a horrible document." He does not elaborate, but if I try to read between the lines, I would say that it is because he is apolitical and he sees the GPL as a political document. He truly is a technical person who is just doing something that he finds to be fun and challenging. He is not doing it for political reasons at all.
"I don't necessarily see this as a reason to distrust him. He does also say that he went for the GPL as a licence because he saw that there is a big problem with the BSD licence in that it allows contributors to make changes and keep them as secrets. He is fundamentally on the same side as Richard Stallman, whether he knows it or not. Perhaps one difference between them is that he didn't quite have Stallman's experience with proprietary software which upset him enough to start the GNU project and the FSF. In political terms, one would say that they have an uneasy alliance and it's in the FSF's best interest to use Linux for their purposes.
"As for the future, who knows? Perhaps if locked down hardware which only allows certain "approved" operating systems becomes the norm, it would upset Torvalds enough to take a strong stand."
It is true that he vehemently dislikes DRM because it is a form of restriction that is never effective. He does, on the other hand, defend Tivoization — moreover saying that he likes it. He recently said in an interview that he was glad to see DRM fading away (at least for music distribution).
The introduction/popularisation of Digital 'Manners', 'Trusted' Computing and other not-so-polite and not-so-trusted technologies might — just might — change his mind.
"It's truly understandable that, being an engineer, he can ignore the problem and let his colleagues deal with this burden."When Torvalds set up a PC for his wife, and it was quite recently in fact, he chose Fedora. He reported bugs and some people in OS News spotted and elaborated on this. This might tell that he values Free software (somewhere deep inside).
Based on interviews, he seems fearful of distraction that comes from 'politics' and emotional attachment. Software patents opened up his eyes and some months ago he said he was worried about them. It's truly understandable that, being an engineer, he can ignore the problem and let his colleagues deal with this burden.
Our reader later concluded by saying: "My gut feeling is that Torvalds is honest and that's the fundamental reason which makes me want to trust him. I have less respect for someone who just goes with the flow and says whatever is convenient at the time. At least, he doesn't concern himself with being "popular" or "unpopular.""
It was roughly a week ago that you could also found out what Richard Stallman thinks about Microsoft. Some people have argued that he does not pay enough attention to Microsoft but looks at a broader pictures instead.
"Microsoft suborned the One Laptop Per Child project, converting it into a massive Windows training campaign. The project says it is giving the purchasing governments 'more choice' by supporting Windows as well as GNU/Linux, but those governments will tend to choose Windows by default. In some countries, people will campaign to prevent that. If these campaigns succeed, the OLPC project may yet make a positive contribution to the world. Otherwise, it will do overall harm."

Second, talking about the standards fight in which Microsoft succeeded in having its OOXML format accepted as an open standard in rivalry to the ODF format favored by OpenOffice.org and other free office applications, Stallman notes that "Microsoft corrupted many members of ISO in order to win approval for its phony 'open' document format, OOXML. This was so governments that keep their documents in a Microsoft-only format can pretend that they are using 'open standards.' The government of South Africa has filed an appeal against the decision, citing the irregularities in the process."
Despite all of this, ISO continues to deny the obvious.
The main post of this post has been to show that Torvalds' and Stallman's thinking is not so different after all. They just happen to focus on different areas/angles of the very same thing, trying to resolve the technical and 'political' issues, respectively. Both sides ought to respect one another. They'll both win that way. █
"When I do this, some people think that it's because I want my ego to be fed, right? Of course, I'm not asking you to call it "Stallmanix"!"
–Richard Stallman
Permalink
Send this to a friend