04.20.11
Gemini version available ♊︎
Guess who's still rubbing SCO's back…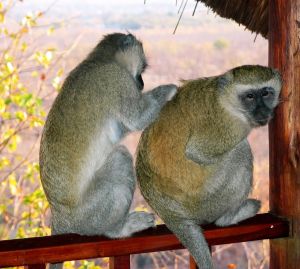 Summary: How SCO's lies about Unix ownership are being propagated by the corporate press
THE SCO club keeps deceiving. Here is the erroneous claim that SCO owns Unix even though it's not. See the headline [1, 2] "Las Vegas-based UnXis buys Unix operating system, service contracts from bankrupt SCO Group", which pretends they bought Unix (sounds like the trademark is at stake, as the press release contained a lie [1, 2]). And also, the same deception can be found here. Are these articles being researched for?
SCO insider Maureen O'Gara repeats the false claims from SCO: "SCO, which retains the litigation, could still present a problem if the 10th Circuit Court of Appeals in Denver gives it leave to continue prosecuting its suit against IBM for fleshing out Linux with Unix code SCO thought it bought from Novell." IBM was not "fleshing out Linux with Unix code". Just repeating the allegation won't make it any more true.
The SCO boosters, including those who visit the company and spread its lies, are still at it. To be fair, these people are also those who promote Microsoft's agenda, so there is clearly an overlap. SCO boosters, including Rob Enderle, are currently attacking Google, attacking Linux, and attacking just about every threat that exists to Microsoft's monopoly, as usual.
SJVN says that "SCO is dead, SCO Unix lives on":
SCO, the anti-Linux lawsuit monster is dead. There are still twitches left in the corpse in the bankruptcy court morgue, but when even Groklaw retires from the field, you know SCO's as dead as a doornail. But, SCO's Unix operating systems, OpenServer and UnixWare, will live on under the aegis of a new company, UnXis.

This has some people, including Pamela Jones, editor and founder of Groklaw worried that UnXis might follow in SCO's lawsuit crazy tracks. "Targeting end users? Uh oh. That has a creepy sound, considering the heritage of SCO, if you know what I mean."
Interestingly enough, looking at SJVN's ZDNet blog, it is all that's left there which covers "Open Source", with only a handful of posts in about 10 days. ZDNet almost stopped covering FOSS after firing Dana Blankenhorn, who had parroted Microsoft Florian anyway. We are currently investigating ZDNet's ties with Microsoft as we found something of great significance during our research. We contacted ZDNet to give it an opportunity to defend itself before it's published. █
Permalink
Send this to a friend