05.26.12
Gemini version available ♊︎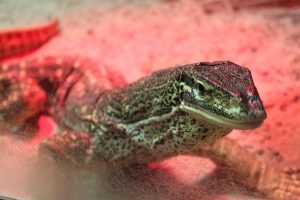 Summary: Microsoft's mischievous moves in Germany and how it has managed to intervene with the direction of Linux and FOSS
SOME of Novell's developers have moved to Microsoft and the company known as SUSE seems to be serving as somewhat of a proxy, with Microsoft projects delivered via Novell or SUSE for the outside to be less suspicious. Watch this item is news:
Microsoft announced a new beta product at the Open Source Business Conference that integrates SUSE Manager with the Microsoft System Center data center management platform. The product will allow IT departments to manage Windows and Linux environments as one.
For those who are still in denial over Microsoft's influence in SUSE ($100,000,000 aside), this is yet another piece of the puzzle.
Here is some of the other stuff SUSE is doing:
The future of the enterprise will most certainly include the cloud, and SUSE plans to remain a major player in this space.

Any thoughts that the Nürnberg-based Linux distribution vendor might be failing under the umbrella of its not-so-new owner Attachmate are pretty off the mark, if their plans for the cloud are any indication.
Not really. We gave some examples to show what happened internally, well inside the company.
Also in Germany, Microsoft does its usual thing:
Microsoft's sponsorship of LinuxTag 2012 is very present both on their web-site and in physical form at the event. Microsoft was also widely advertised at LinuxNacht, their usual evening reception for the event, with table-top Microsoft tri-folds and their logo on the projected slides. On Thursday during LinuxTag, there was also a Microsoft session entitled "Microsoft and Open Source: An Update on the Journey."
We wrote about Microsoft in LinuxTag before. See posts such as:
It's part of Microsoft's controlled opposition ambitions, which more Microsoft propaganda from Mary Jo Foley seeks to establish. The end goal is to send in moles like this one to speak on behalf of Microsoft, under the disguise of speaking for FOSS (the above infiltration helps when the mole gets ostracised). OSBC 2012 was also impacted by Microsoft and its spinoffs, as usual (see the list of sponsors in their Web site). They change the message at the events about "open source". It's happening by design, so do not underestimate the viciousness of Microsoft. "You want to infiltrate those," Microsoft's chief evangelist once said, referring to the press and the opposition. █
"I've killed at least two Mac conferences. [...] by injecting Microsoft content into the conference, the conference got shut down. The guy who ran it said, why am I doing this?"
Permalink
Send this to a friend