09.29.10
Gemini version available ♊︎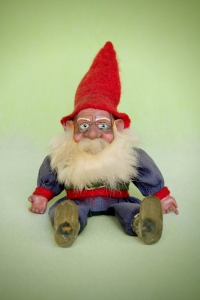 Summary: A roundup of news about software patents with increased focus on the weakness of the patent system and its ill effects on software freedom
HP's use of GNU/Linux scared Microsoft enough to put the company under "risks" in its SEC filings, warning investors that HP had become a threat. Then HP bought Palm, which used Linux its flagship product. Soon afterwards a Microsoft executive was put in charge of software at HP, Hurd got the boot [1, 2, 3, 4], and Slate saw Vista 7 returning, possibly at the expense of Linux/WebOS. Joseph Tartakoff, a Microsoft booster, was unimpressed by Vista 7 on Slate. He wrote:
Is this the HP Windows 7 Slate? Let's hope it's a joke news.cnet.com/8301-31021_3-2… #pcbuzz
BackWeb, which Microsoft paid some money to settle a patent case [1, 2, 3], is now suing IBM and HP:
Looks like IBM and HP have just been hit with patent infringement lawsuits. According to a release, BackWeb Technologies has filed separate lawsuits in the United States District Court in San Francisco, California against IBM and HP, alleging patent infringement.

The patents seems to deal with technology for transmitting information between a remote network and a local computer and distributed client-based data caching systems. BackWeb alleges that IBM's Tivoli Provisioning Manager and IBM's recently acquired BigFix products infringe four U.S. patents owned by BackWeb. BackWeb also alleges that HP's Client Automation product infringes three U.S. patents owned by BackWeb covering methods for transmitting information between a remote network and a local computer.
When it comes to Android, Microsoft has been trying to put a patent tax on it. Dana Blankenhorn provokes a little by suggesting that Google cannot defend Android's good name although he is not referring to the patents issue. He wrote:
"Don't be evil" may drive cynics away, but it's a powerful message many people believe nonetheless.

Google is risking nothing less than its brand through its passivity over Android. Carriers have hijacked the mobile Linux distro and turned it decidedly evil, sometimes even preventing buyers from accessing Google without jailbreaking their phones.

CEO Eric Schmidt's response has been completely passive. Were we to restrict the use of the code, we'd be violating the principles of open source, he says.
It is being claimed that Google is now infringing on Yahoo! patents, because of Google Instant [1, 2] (trivial idea, just bandwidth- and server resources-consuming).
Yahoo! owns several patents covering Google's new Instant search engine, according to Shashi Seth, Yahoo!'s senior vice president of search and a former search product leader at Google.
The Microsoft-dominated Yahoo! was said to be such an issue a couple of years ago. Some sites argued that Microsoft wanted control of Yahoo! only/mostly because of its patents.
The most effective solution right now would be to eliminate software patents. The FSF is working towards that and Stallman campaigned on the issue down in Australia this month [1, 2]. Here is some more coverage about that [1, 2] (the latter is a Slashdot discussion). Stallman carried other messages too, basically about the importance of sharing.
Looking at some patent news from around the Web, here is another update on Newegg's battle against a notorious software patent [1, 2, 3]. Patent trolls still roam free in land of the free (but with low success rates when it comes to patents in software) and TechDirt has a lot more to say about that:
Digging deeper into the report, it looks at and tests a variety of different concepts around patents and litigation. In theory, if a patent is used in multiple patent cases, you tend to think that it must be a pretty solid patent, and one that has been vetted plenty of times. And yet, when the researchers looked at the 106 patents that have been involved in eight or more lawsuits since 2000, they found that the patent holder wins such cases only 10.7% of the time. For patents that have only been brought to litigation once, the patent holder wins 47.3% of the time — an astounding difference.

My first thought on hearing such numbers is that the data could be misleading in that many companies may be a lot more willing to settle when sued by a serial patent litigator. However, the researchers tested that and while they did find that a higher percentage of those sued will settle in cases involving a "most-litigated" patent as compared to a "once-litigated" patent, the higher settlement rates don't offset the huge difference in win rates.

[...]

On the whole, the results certainly seem to suggest that patent trolls with software patents do very much view the system as a lottery ticket, and they're willing to use really weak patents to try to win that prize. That is not at all what the patent system is designed to do, but it's how the incentives have been structured — and that seems like a pretty big problem that isn't solved just by showing how many of these lawsuits fail. The amount of time and resources wasted on those lawsuits, as well as the number of companies who pay up without completing a lawsuit, suggest that there is still a major problem to be dealt with.
WIPO is under scrutiny from singing legend Mr. Wonder, who continues to make them look bad, even in the UN. Here is an update on the "pay-for-delay" patent lawsuit, courtesy of TechDirt:
Among the many, many nasty things done in the name of patent law is the rather disgusting practices of "pay-for-delay", where a big pharma firm sues a generic pharma maker for patent infringement, with no legal basis, and part of the "settlement" that is then worked out is that the big pharma will pay off the generic pharma not to enter the market with a generic for a certain period of time. Basically, it's a (by definition and government support) monopoly player in the market paying off competitors to keep the market exclusive. It's difficult to see how that's not a blatant violation of anti-trust law. But, alas, apparently the Second Circuit doesn't see it that way. In April it tossed out a lawsuit over this issue, because the pharma companies involved put in a few worthless other things into the deal that acted as "cover" for the real anti-competitive move — and, since the "monopoly" was from a patent, the court didn't see it as an anti-trust issue.
Apple turns out to have just gone suppressing rivals using a trademark on "Pod". [via]
The trademark battle centers on independent entrepreneur Daniel Kokin (right), founder of startup Sector Labs, and his in-development video projector called Video Pod. Apple had previously filed oppositions against Kokin's usage of "Pod," alleging that it would cause customers to confuse it with Apple's iPod products.
Apple, which sued Linux via HTC, is also using patents to exclude competitors right now. "Apple sues 'HyperMac' accessory maker over MagSafe, iPod cables," reports Apple Insider:
Apple has filed a lawsuit against Sanho Corporation, maker of the HyperMac line of accessories, alleging violation of patents it owns related to the MagSafe charger and cables that use the iPod 30-pin connection.
TechDirt wonders, "Is It Patent Infringement To Reuse Recycled Apple Magsafe Connectors?"
AppleInsider has the details of yet another patent infringement lawsuit filed by Apple, who has become a lot more aggressive on the patent front lately. This lawsuit is against Sanho, a company that makes a variety of external batteries for Apple products. There are six patents listed in the lawsuit, but two are design patents, which are pretty narrow.
Apple is just killing competition using patents and in another new story the same tricks are being used quite blatantly (to drive a competitor into bankruptcy also). [via]
Football gear maker files for bankruptcy after losing patent-infringement suit

[...]

The phrase "bet-the-company litigation" is an overused metaphor to describe high-stakes cases. But once in a while the survival of a business is hanging in the balance, as in the case of Schutt Sports Inc.

The Illinois-based maker of football helmets and other sports gear filed for bankruptcy on Labor Day, a month after it was sacked with more than $29 million in damages for violating its rival's helmet patent. Schutt Sports said in bankruptcy court papers that the verdict was the final hammer, as the company already was struggling with deteriorating revenue and profit margins and an overleveraged balance sheet prior to the jury decision.
Instrumental in blocking competition is the ITC (International Trade Commission), whose role we wrote about in [1, 2, 3, 4, 5, 6]. Here is Sony meeting the ITC wall because of "alleged patent infringements" (mere allegations).
THE US ITC (International Trade Commission) will investigate complaints from a Taiwanese manufacturer about Sony regarding some alleged patent infringements.

The accusations about patent toe-stepping come from Chimei Innolux, one of the biggest LCD manufacturers in Taiwan, Chi Mei Optoelectronics, and Texas based Innolux Corporation, all of which appear to be related companies and are complaining that Sony has ridden roughshod over their patent rights on gadgets ranging from Sony's televisions to its games console, the PS3.
Innolux Corporation is a company of just 5 or so people and its Web site lists no products. █
Permalink

Send this to a friend