12.04.10
Gemini version available ♊︎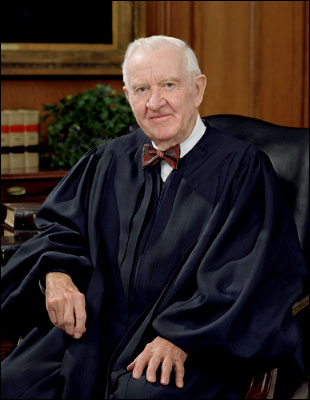 Summary: North American patents on software are at stake again, but Microsoft is unlikely to let them burst into flames
JOHN PAUL STEVENS (ABOVE) RETIRED after ruling along with his colleagues in the Bilski case. An opportunity to kill software patents was essentially lost (depending on whose interpretation of the case is embraced.)
The law in the United States matters a lot at least as a precedence, for reasons that Wikileaks helps show this month (more on that later). We'll cover software patents in Europe in a subsequent post because there is a lot of ugly stuff going on there, notably cronyism and lobbying from Microsoft. This post too is going to focus on Microsoft because VirnetX, which Microsoft paid a lot of money [1, 2, 3, 4, 5, 6, 7, 8, 9, 10, 11, 12, 13, 14, 15], "Receives European Security Patent" based on this new press release. This must be a software patent and VirnetX is a known patent troll/parasite/agitator. Europe needs to get rid of such an abomination, which first thrives in the United States and then tries to wrap its tentacles around companies overseas.
The patentability of software patents is pushed into the Supreme Court again, as some expected (we wrote about it several times this year). Joe Mullin, one of the better writers in this area, says that "Microsoft's Supreme Court Case May Have Huge Benefits For Patent Defendants" and it's important to remember the context.
The high court announced today that it will hear a patent challenge by Microsoft, which is seeking to overturn a big loss to i4i, a small Canadian company. After a jury trial in East Texas, i4i won $200 million and an injunction that required Microsoft to disable the XML editing function in its ubiquitous Microsoft Word program.
"Supreme Court Will Review The Standard For Patent Infringement: Could Raise The Bar," argues Mike Masnick and here is the corresponding Slashdot discussion which could cite just about any among many articles like [1, 2, 3, 4, 5, 6]. Associated Press clarifies that SCOTUS is about "to review patent judgment against Microsoft", so it's not as though Microsoft is trying to fix the patent system. It's just acting selfishly, so support from the EFF [via] is no indication of Microsoft being "good" or anything like that. Those who are familiar with the i4i case would know about trial misconduct from Microsoft and deliberate infringement which followed a form of spying from within i4i. Microsoft's behaviour towards i4i has been despicable and the only reason it's pursued this far is that Microsoft Word is at risk of being banned in north America. Microsoft cannot afford a ban on its #1 cash cow. Here is how Bloomberg puts it:
The U.S. Supreme Court will consider making some patents more vulnerable to legal challenge, agreeing to hear Microsoft Corp.'s appeal in a case that forced changes in the company's Word software and may cost it $300 million.
Under the assumption that SCOTUS can invalidate all/many software patents here, Glyn Moody says he is "Rooting for Microsoft". To quote him: "Although I'd prefer the entire system to be swept away at a stroke, I think that is somewhat unlikely, so I may have to settle for progressive improvements. And given the general inability of politicians to free themselves from the well-paid lobbyists in this area, the most promising avenue for change is probably that the companies most affected by software patents should do something about it through the courts."
Katherine Noyes from IDG is the lady who covered it for PCWorld. How will Elena Kagan (below) rule/vote on the subject? Nobody knows for sure yet. Perhaps women will show that they can assess the economic impact of patents better than men can. Ginsburg had not been as involved as her male colleagues the last time around and then she retired (her husband died around the very same time the Bilski decision arrived). Laws are not absolute; they are theoretically made by people (or corporations in most cases) to fit society's needs, so taking modernisation into consideration, laws must evolve over time. Will the United States come into alignment with the rest of the world by eliminating software patents or can it still afford to use diplomatic blackmail to assimilate others (more on that later)? █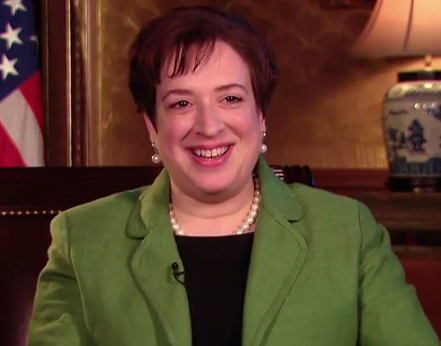 Permalink

Send this to a friend