06.11.12
Gemini version available ♊︎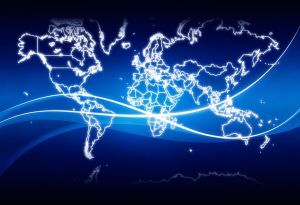 Summary: Owing to Android and a few other Linux-based operating systems (e.g. RHEL, Debian) Linux has attained world domination and now attracts patent lawsuits
APPLE continues to worry about Android, which is now reportedly activated around 900,000 times per day. Rubin came out with this number very recently and estimates suggest that around a third of a billion Android (Linux) devices are already out there. Now, this is world domination.
Linux is not an underdog anymore, so led by the ghost of Steve Jobs Apple is attacking and making mistakes:
Samsung banks on Apple patent mistake

Samsung is seeking to invalidate several patents held by US tech giant Apple in Australia, taking the Australian Commissioner of Patents to court.
Apple is still trying to altogether ban the competition, whereas Microsoft is trying to tax the competition, turning it into a Microsoft cash cow and making it less appealing to the market. Right now Microsoft uses a patent terrorist called MOSAID; it's not a troll but a terrorist because Microsoft gives it ammunition to go out there and terrorise Google by aggressive means (force of the courtroom), accomplishing Microsoft's political goal of spreading the Microsoft cult. If this is not an antitrust violation (Google has formally complained), what is?
Unlike Linux, Apple and Microsoft did not emerge out of good engineering. They're taking other people's ideas and their leaders are hardly technical. █
"Kildall took me aside once, about '83. [He started] talking about Apple. He opened this door, and I saw the bitterness: 'Steve Jobs is nothing. Steve Wozniak did it all, the hardware and the software. All Jobs did was hang around and take the credit.'" Cooper was not blind to the implications of this. Kildall resented that Gates, this dropout, this businessman, was getting credit for things that Kildall had invented. "All of a sudden there was this cauldron of resentment. It must have tortured Gary that Bill Gates [got all the credit]."
–Gaby's Homepage for CP/M and Computer History
Permalink

Send this to a friend