10.25.12
Gemini version available ♊︎
Territorial battles fought with US ITC support, corrupt jurors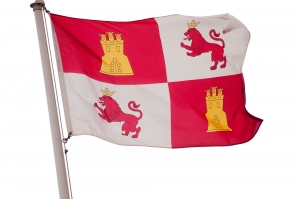 Summary: Attempts by Apple to embargo Linux-based phones and tablets may meet limited success in a biased system but not outside of it
Apple recently suffered a major loss against Android in the UK [1, 2]. Samsung won and it's becoming clear that this massive Korean manufacturer scares Apple the most because it sells the most Android devices. Apple is terrified by Galaxy (iPhone killer), but Apple did not sue its maker first because Samsung was a partner and it had many patents of its own. Apple chose smaller targets such as HTC, but Google came to its rescue with some patents. What a misguided course of action from Steve Jobs.
For Apple, the only major (but temporary) win so far was tainted by trial misconduct in a nation and state that is Apple's own turf. After more than two years of endless effort and failures Apple ought to get a clue.
Apple loses its equivalent Dutch patent case, says the press in Holland: [in Dutch]
Apple heeft een Nederlandse rechtszaak tegen Samsung verloren. De rechter oordeelde dat de Android-apparaten van Samsung geen inbreuk maken op de patenten van Apple.
Here is a report in English:
A Dutch court has ruled Samsung Electronics does not infringe an Apple Inc patent by using certain multi-touch techniques on some of the Samsung Galaxy smartphones and tablet computers.
This reverses previous Apple momentum in the country:
This time around, a court in the Netherlands rules that Samsung does not violate Apple's pinch-to-zoom patent in its line of mobile products.
Apple's junk patents are being reassessed by the USPTO, which together with ITC stooges (bureaucratic side) has shown that protectionism comes first. ITC cronyism and US biases are something we covered before (as did others), so we look with great scorn a the geographical, political, and nationalist decisions of ITC bureaucrats.
Groklaw writes about the ITC more politely while Microsoft boosters hang their bias (anti-Android, pro-Apple) on the ITC and self-professing "cult" sites say:
Earlier today, Cult of Mac reported a Dutch ruling that found Samsung didn't infringe on an Apple patent for multi-touch tech.

Later today, then, a judge with the US International Trade Commission, or ITC, filed an initial determination that said that Samsung is actually in violation of one of Apple's iPhone design patents, as well as three other software patents. Two other claims were found not to be infringement.
Software patents again. Apple is said to violate some too, but the company loves it when such patents make Free software non-gratis. This is why Apple also lobbies for FRAND.
Some correctly state that it is Apple copying others, the latest manifestation of which is the small tablet (reminiscent of leading Android tablets):
Innovation does not occurs alone. There is no "epiphany" and no "Eureka" moment. There is no lone inventor that revolutionize an industry. All this is a myth as was Steve Jobs and Apple mystical innovation aura.

Please refer to the excellent book by Scott Berkun : The Myth Of Innovation if you want detailed proof. In order for an innovation to succeed, it has to be perceived as original and, like war, the winner is rewriting history to produce a nice and convincing narrative. Winning, these days, means being the dominant brand in your category.
Apple has a strong brand, but courts help show that it is not innovative. A biased system does not exist where Apple does not and let's face it, for Apple the target audience is mostly the US and other cash-rich nations. Apple capitalises on the rich or those who try hard to look rich by buying a gadget which they perceive as expensive enough to prove financial prowess. █
Permalink

Send this to a friend