11.21.12
Gemini version available ♊︎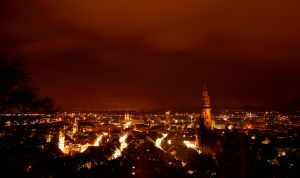 Summary: OOXML helps Microsoft derail Free software adoption in the German public sector while Portugal's goes ODF-only
So the news says that Freiburg will return to Office after failure to properly communicate with those who understand lock-in. IDG covered this almost exclusively and wrote: "According to the organisations, no open source experts were consulted in the process. Therefore they hoped the council would still consider a migration to a current version of LibreOffice or OpenOffice."
Calling the Free Software Foundation Europe an "open source group" is bad, but we saw that in previous reports on the subject. The matter of fact is, a lot of issues have already been addressed:
Open source developers have already fixed three of the five major problems that are limiting support by open source office suites for Microsoft's proprietary document format OOXML, reports Matthias Stürmer. The Swiss Ernst & Young IT consultant is one of those improving the open source office tools. He hopes better support for OOXML this will "help to successfully complete and maintain migrations towards open source office suites."
Notice how OOXML always stands in the way, as Microsoft intended. Here is the call for Freiburg to stay with ODF:
Five civil groups advocating the use of free and open source by public administrations urge the German city of Freiburg to continue to use the Open Document Format as its default format for electronic documents. "Free office suites are making progress. LibreOffice today has over 60 million users worldwide."

This week's Tuesday evening, Freiburg's city council is voting over a proposal to end its floundering migration of OpenOffice and to stop using the Open Document Format. Instead of ODF, the city board wants to default on Microsoft's alternative, OOXML.
Some people who oversee Microsoft OOXML start following me in Twitter, so I guess Microsoft watches us ODF proponents very closely. Andy Updegrove has great news from Portugal:
According to a press release issued today by the Portuguese Open Source Business Association (reproduced in full at the end of this blog entry), the government of Portugal has decided to approve a single editable, XML-based document format for use by government, and in public procurement. And that format is not OOXML.
Here is a news report in English. After those Portugal OOXML scandals we sure expect some corruption from Microsoft. Here are some observers who should keep an eye on Microsoft's thugs. A timely reminder from Portugal:
Other Microsoft irregularities in Portugal can be found in:
ESOP says: "We must stress the importance of the whole open standards adoption process and declare our explicit support for the way the interoperability regulation was designed. On one hand, there is some pragmatism to be noticed: the list of open standards is relatively short with priority given to functions where interoperability problems are a large concern. On the other hand, pragmatism didn't mean lost of insight: there is no more than one open standard per functional category. This is something ESOP has always defended, as a measure to prevent incompatibilities that could bring the adoption process to a failure."
Related to this, also see:
Keep on open eye on Microsoft Portugal. █
Permalink

Send this to a friend