05.07.13
Gemini version available ♊︎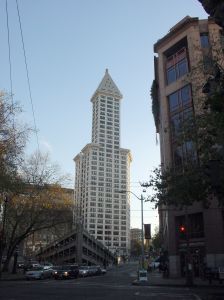 Summary: Yet another display of bias from the state in which former Microsoft executives run the government and write the policy
A few days ago we wrote about 'former' Microsoft people inside Washington state authorities enabling Microsoft to avoid billions of dollars in taxes. This is corruption through infiltration.
There is a major battle going on over the future of Android. A lot of money is at stake. Apple and Microsoft are suing Motorola (Google) and the MSBBC serves their party line, still (the BBC has been Android-hostile for years).
The Seattle courts, as biased (in favour of Microsoft) as one should expect them to be, continue to harm Android. After Microsoft had sued Motorola there was an attempt at deterrence by Motorola, but the courts don't let it be. As CBS put it: "Judge determines Motorola is entitled to $1.8 million in royalty rates for patents used in Xbox — not the $4 billion it had sought."
Notice the following remarks:
The Verge asks if anyone can work out why Google bought Motorola. Their argument being that they're not having much luck in enforcing the patent portfolio against anyone so therefore that's $12.5 billion just wasted.
Google sought to prevent the Apple/Microsoft cartel from getting Motorola's ammunition like the cartel got Nortel's and Novell's. Google can also use Motorola's portfolio for deterrence, but silly corruptible Seattle courts are one-sided. How many people in this system are former Microsoft staff?
Motorola will get 3.5¢ per Xbox; not the $4-$6 per machine it wanted.
Here is good coverage and a post about "FRAND, Uncertainty & Doubt":
It's been interesting to watch the latest patent litigation between Microsoft and Motorola. The judge's opinion have been well documented (see Groklaw's copy here and an annotated one there over at the Essential Patent blog). Now I'm not going to offer an informed legal perspective in this post and by the way, "IANAL". What I'm expressing here are the views of someone who's been in the I.T. industry, the field of digital standards and Free Software for over a decade.

FRAND has had until the end of the month of April 2013 no definition. What "Fair" terms, let along "Reasonable And Non Discriminatory" mean had no agreed definition. Worse, it had no definition at all. It is the first time that a U.S. judge is struggling with this matter and while it is applied to a specific case only (the use of patents in the H.264 codec claimed by Motorola to be used by Microsoft in its products), it is nonetheless interesting to see someone actually tried to evaluate them.
Here is an earlier report and some further analysis:
I've found some materials that I think will help us to put the order [PDF] from Judge James Robart in context, the order setting a RAND rate for Microsoft to pay Motorola. From the materials, particularly this report [PDF] from a conference on patent pools and standards bodies held in Brussels in April, 2012, I think you will see that the judge has used the wrong ruler, namely patent pools, to set a rate that is not fair to Motorola for its standards patents. And as you will see, that is the very danger that the conference highlighted, that patent pools can impede innovation, by lowering the price for newcomers to a field who wish to merely implement the standard, like Microsoft, by letting them unfairly underpay those who did the research to develop the standard, as in Motorola.
At the same time, Seattle court are pounding Motorola. Is this justice or "just us" (Seattle)? █
Permalink

Send this to a friend