10.22.13
Gemini version available ♊︎
Improved structural breakdown following a long-awaited overhaul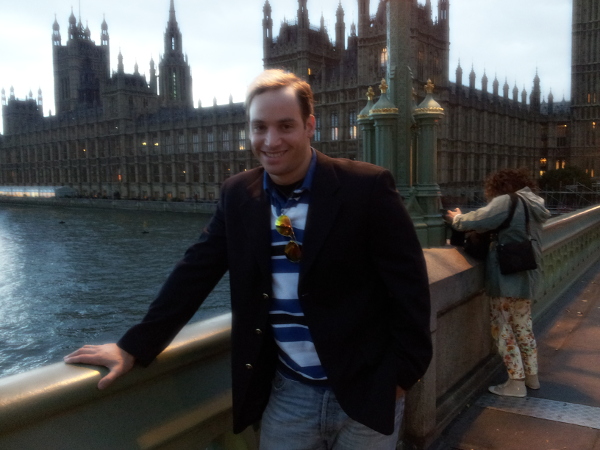 Yours truly in London just 1.5 weeks ago
Summary: Techrights eschews surveillance and embraces Drupal for better site structure
TODAY is the first day that Techrights is officially powered by Drupal (see this preview of the new site, which is still work in progress). For those who are not familiar with Drupal, it is a great CMS that's licensed under the GPL. It claims to power over 1% of the Web's active sites. I actually wish to improve my Drupal skills because of some clients in government (London) that use Drupal. But that's not the main reason for moving to Drupal. iophk, who is a valuable source of links and information to us, suggested that we organise the material we have amassed more effectively (the full story can be learned from IRC logs, which are to be published in the weekend). Taxonomy is better facilitated in a proper CMS that's not a blogging platform masquerading as a CMS (WordPress). This was also an opportunity to do overhaul and modernisation, all while leaving the older systems in tact (they can co-exist, running in tandem).
"Running a Web site is not free (gratis), even if it's a hobby."As the new site hopefully makes apparent, we shall emphasise privacy more and more in years to come. Earlier today I improved privacy in this site, going a little further (but short of forcing HTTPS). The server already shreds server logs after a few weeks (logrotate moves them out of disk for good, ever since the site was set up) and earlier today I ended up deleting a lot of CMS-associated fields which involuntarily collected IP addresses in the MySQL databases (I hadn't noticed this before). Varnish is now assuring that IP addresses are not visible to the CMS side, only to itself (Varnish is a Free/libre caching proxy).
Our site launch coincides with the sad news that one of my favourite sites (Tuxmachines.org), a Drupal-powered site, is putting itself up for sale, which probably means lack of motivation to run it anymore. I recently donated to that site, hoping to motivate Susan, its creator/founder/administrator/author, at least a little bit. Put in the words of the mother of Tuxmachines.org:
I've decided to try and see if anyone might be interested in buying and doing something with my domain and site. So, today, I'm posting this ad here: tuxmachines.org for sale.

I'm just getting too old and tired to keep the site up with way it and its loyal visitors deserve. It may get better next spring, but this fall I'll end up losing all my visitors I'm afraid.
Running a Web site is not free (gratis), even if it's a hobby. There's no free lunch. Hosting on another network such as Google bears hidden costs. No site — not even a charity — is exempted from running/operating costs. There are actual fees which are obligatory, putting aside cost of 'labour', even if it's a labour of love.
If you can afford to support Techrights to keep it strong and to support its goals, don't hesitate to make a contribution. It doesn't have to be financial; it can be promotion of the site, guest articles, etc.
Our sponsor for hosting of Techrights and the party people can rely on for privacy and security is CoPilotCo, which is fantastic and responds to any query — no more how hard — at any time of the day. For all your hosting needs (not just web servers) consider CoPilotCo. It is managed and run by a Free software enthusiast with a lot of experience and credentials. █
Permalink

Send this to a friend