02.07.14
Gemini version available ♊︎
Time is running out as Apple's share slides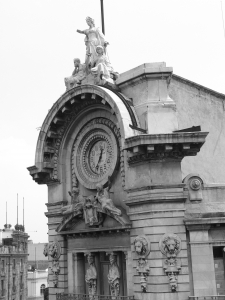 Summary: A lot of Android news from the past week, focusing to some degree on the effect on Apple and Microsoft
WOZ (Steve Wozniak), who is best known for his technical role in the early days of Apple (he is not a marketing charlatan like Steve Jobs), has just made headlines [1,2] because he wants an Android phone from Apple. This is not the first time that Wozniak is publicly endorsing Android. Apple must not like it.
It is evident that Android is taking over many areas, some of which Apple really craved (television, watches and so on). Now that there is Android consolidation [3,4] and some old FUD becomes obsolete, there is increased focus on Android at LG [5] (which Apple imitated when it made its first iPhone) and the Nexus 5 runs on LG hardware too [6,7], making a highly affordable phone like much of the Nexus series (subsidised to a degree). At MWC 2014 almost everything was Android based [8] and the growth of Android benefits/improves greatly the presence of Linux on the Web (client side [9]). It's not just about tablets and smartphones anymore. Android is now growing on desktops and all sorts of devices [10,11], including embedded ones [12]. Replicant is maturing [13], providing a freer and more privacy-respecting version of Android, perhaps obviating the need for a Linux-based Android counterpart [14]. Android has so many powerful apps [15,16] and such a huge developers base that other OSes try to latch onto (Sailfish for sure, maybe even Firefox OS and Tizen). Even Nokia, led by Microsoft, is trying to lean Android's way [17] (going further than what Wozniak suggested). The reality of the matter is, Android is doing huge financial damage to Apple [18] and to Microsoft's operating systems monopoly [19].
It oughtn't be too shocking that Microsoft and Apple increasingly turn to the USPTO and ITC, trying to simply ban Android devices or at least tax them. Recently, a patent troll which Microsoft passed patents to did some serious damage to Google and as TechDirt put it, "Company That Does Nothing May Get Hundreds Of Millions Of Dollars From Google" (it should be noted that the one thing this company did was get patents from Microsoft).
To quote the article: "The patent system is completely broken. Towards the end of 2012, we wrote about how a patent troll named Vringo, using some patents (6,314,420 and 6,775,664), had won a lawsuit against Google. Vringo was a failed ringtone company that had bought those highly questionable patents from the failed search engine Lycos and then sued basically everyone who ran a search engine. Microsoft agreed to settle (with a bizarre stipulation promising to pay 5% of whatever Google finally had to pay), while Google agreed to indemnify a bunch of the others that were all using Google's search under their own. The jury found that Google's AdWords product infringed, and gave an award much lower than what Vringo had asked for."
What's missing from this analysis is the passage of patents from Microsoft to Vringo. There is a world war against Android, which has pretty much taken over the world. █
Related/contextual items from the news:
Permalink

Send this to a friend