07.20.14
Gemini version available ♊︎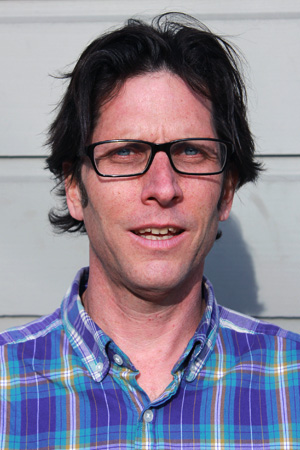 Summary: The biasing strategy which continues to be used to demonise Free/Open Source software (FOSS) along with some new examples
SEVERAL days ago several people told us about this article from Matt Asay. Ignoring the issues with proprietary software (EULAs, back doors, etc.) the article makes the bizarre claim that "we're living in a post-open source world", as if Free/libre software does not matter anymore. One reader told us that Asay had been "trolling for Black Duck". Well, looking at the licensing strategy of Asay's current employer, this position is easy to explain.
Unfortunately, however, the problem is this case is what Red Hat staff called "Asayroll" (troll) and we often call Mac Asay (he does not use FOSS himself). He used to be a fan of the GPL but then turned against it. Black Duck is just one among several data points he uses to bash the GPL now. Other data points (at least two) were partly Microsoft-funded as well; they're good at hiding it. It's information war, striving to change perception and kill the GPL with words.
It is not a surprise that Asay attacks the GPL and this is actually IDG's second article in just about a week which attacks the GPL, citing Microsoft-connected entities. They must be terribly afraid of copyleft, or maybe their clients (like Microsoft) are doing lip service.
In other FUD, Dan Goodin with his provocative images continues to attack FOSS security, focusing all his attention on bugs in FOSS rather than back doors in proprietary software. "Researcher uncovers "catastrophic failure" in random number generation," he says. Well, actually, in LibreSSL there is much better randomness than in Intel's hardware-'accelerated' RNGs (which are likely facilitating back doors by keeping entropy low) and proprietary software, which uses weak (by design) encryption. "Dan is the Security Editor at Ars Technica," says the site, which really says a lot about where Condé Nasty (owner of Ars Technica) stands on security. It only trash-talks FOSS and GNU/Linux. This is systematic bias, usually by omission.
In more relevant news, watch the article "Embedded Windows XP systems targeted by new Chinese malware". It says:
"It is exceedingly hard to protect against malware when it ships pre-installed from the factory. The average business, even a large enterprise, simply isn't set up to perform this kind of due diligence on incoming hardware with embedded systems, whether it's Windows, Linux or another platform. If an organisation wants to ensure privacy for itself and its customers, it must bear the cost of security somewhere in the supply chain, whether that's in increased cost of a higher assurance supplier, or in post-purchase testing," he explained.
Why is Linux dismissed as an option? Windows has back doors, so it can never be suited/deemed suitable for financial transactions. Why insinuate that this kind of issue is inherent (to the task)?
They should call out Windows and Microsoft's connections with the NSA. which in is in turn connected to US banks. No country other than the US can ever trust Windows for use in ATMs. That's a fact.
We are disappointed to see incomplete, biased, vengeful 'reporting' with agenda tied to companies/friends/employers of the writers/publishers. This is not journalism. It's trash talk disguised as "news". █
Permalink

Send this to a friend