05.15.16
Gemini version available ♊︎
Time for programmers to get actively involved and put an end to software patenting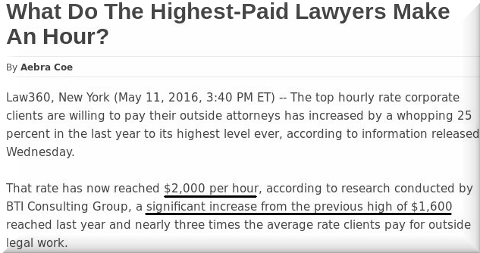 Summary: The tax on development — or the cost associated with patent-related mess — is rapidly increasing and in the case of Free software it by far exceeds the revenue gained from distribution, which is usually $0
THE US patent system is extremely hostile towards Free software, which is why all sorts of groups like OIN came into existence (even if they're ineffective in practice). Put rather bluntly, the USPTO and Free software cannot coexist unless or until the patent examiners stop granting software patents and PTAB (or equivalent) tosses away already-granted software patents (there is a very high invalidation rate there).
Law 360, a site with stubborn paywalls, has this news about a new high-profile decision. It is worth noting that in SRI International Inc. v. Cisco Systems Inc. it's Free software, the software created by Sourcefire, which is deemed infringing. To quote Law 360:
Cisco Systems Inc. infringed two network surveillance patents owned by SRI International Inc., a Delaware federal jury decided Thursday, ordering the California tech company to pay nearly $24 million in damages.

SRI's lawsuit had targeted products like Cisco's so-called Intrusion Prevention System and some services Cisco acquired when it bought Sourcefire Inc. (Credit: AP) The eight jurors unanimously agreed the San Jose-based Cisco willfully infringed the patents with its network intrusion prevention products and failed to prove the patents were invalid.
What next? Jabber? Cisco deserves some credit for fighting back, but it lost anyway. This is bad news for Free software and it demonstrates the problem with software patents. Cisco should appeal if it's possible; maybe Alice can help here.
"Software patents are silent killers and the mainstream media does little or nothing at all to highlight this problem."Over the years we have covered several examples of Free software projects (programs, apps, plugins) which were killed (removed from the Net overnight) due to patent aggression, either litigation or threats thereof. Software patents are silent killers and the mainstream media does little or nothing at all to highlight this problem. This apathy is only made worse when they decide to quote patent lawyers, not software developers, regarding software patents (at times even just letting them contribute a whole column/article).
Another new article from Law 360 speaks about the massive legal fees in patent cases. To quote: "That rate has now reached $2,000 per hour, according to research conducted by BTI Consulting Group, a significant increase from the previous high of $1,600 reached last year and nearly three times the average rate clients pay for outside legal work."
"59% of Companies Pay at Least One Law Firm $1000 per Hour," one patent attorney wrote, to which Benjamin Henrion responded with "I always said it was a parasitic profession."
"The media is besieged by patent lawyers."How many Free software developers can afford patent lawyers at these truly extortionate rates? Why aren't developers not up in arms? Where is the resistance? The media is besieged by patent lawyers.
The Hill, the lobbyists' media, is now occupied by patent maximalists for patent maximisation (no surprise here). To quote the disclosure of this latest propaganda piece: "Stoll is a partner and co-chair of the intellectual property group at Drinker Biddle & Reath and a former commissioner for patents at the United States Patent and Trademark Office."
And these people now pose as 'journalists'. Where are the software developers' voices? The proponents of software patents try to amplify Stoll's message with nonsense like: "Are patent decisions strangling our economy? Former Patent Commissioner Bob Stoll says yes."
"There is nothing that poses an existential threat to Free software (not the vendor captive FOSS) more than software patents and more involvement is needed from more programmers in order to put an end to that.""It's "his economy," Henrion pointed out. "Patent agents live off patents." Well, they also take over the media.
"DDR Holdings is no longer only point of hope for innovators and patent owners in software space," wrote another maximalist, "discussing Enfish" (which we have just covered).
As Henrion noted, is this "hope of the nightmare coming back?"
"Today we celebrate the anniversary of #MSFT's very 1st #patent," wrote a Microsoft account. "Cheers to 30 years of innovation & much more to come" (not innovation, blackmail, even against Free software).
As Henrion put it, "you mean the best nightmare for developers?"
We really need more developers — not just Free software developers — to get involved and counter these messages from patent lawyers, some of whom wish their way into more patents in Europe, including software patents that Germany is notorious for granting ("Are most patents in Germany valid after all?").
There is nothing that poses an existential threat to Free software (not the vendor captive FOSS) more than software patents and more involvement is needed from more programmers in order to put an end to that. █
Permalink

Send this to a friend