02.08.17
Gemini version available ♊︎
The bad news keeps coming in faster than we're above to cover these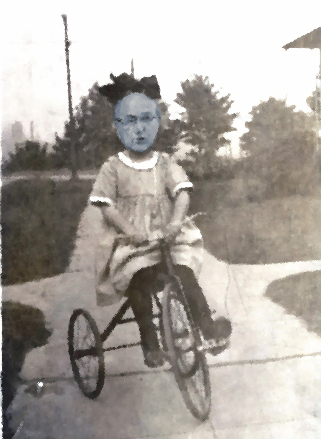 Let's talk about bicycles again?
Summary: By using "Russia" as a distraction (recycled old news) and refusing to even respond to a highly critical survey, in our humble assessment the EPO hopes that reporters won't pay attention to what really happens at the Office
IN THE coming days we shall write a lot about the latest UPC lies. Yes, there's still plenty of fake news and alternative facts out there. The UPC is for software patents and for patent trolls; it's certainly not for SMEs.
Currently, thanks to the appeal boards, the EPO is still somewhat limited in its ability to grant software patents. As even Bastian Best, the loudest European proponent of software patents, has just put it, "[m]aking software quicker is not patentable [...] since the EPO Board of Appeal 3.5.06 had to decide whether the reduction of the execution time of a computer-implemented method is a technical effect and thus potentially patentable."
We have enormous respect for the work of the Boards of Appeal and it hardly surprises anyone that Battistelli attacks them, not just their independence but also their staff. Battistelli has patent maximalism in mind and he wants them replaced by UPC courts, which rumours say he wishes to later preside over.
The EPO is meanwhile distracting from all the negative publicity (we wrote half a dozen articles about the EPO yesterday alone). Today it ended up reannouncing or recycling old news because it's still rogue and failing and there is nothing new to tell the public. More patent maximalism and more litigation got promoted under the headline "EPO launches Patent Prosecution Highway pilot with Russian patent office" (warning: epo.org link). To quote:
"We're pleased to be able to launch this programme with Rospatent," said EPO President Benoît Battistelli. "The fast-track treatment will enable companies and inventors from Europe and Russia to obtain patents more quickly and efficiently, boosting business and innovation in both our regions."
This is not news, it's merely a distraction from real news (more on that later tonight).
"Such cynicism," one person wrote last night in relation to Battistelli's attacks on staff. "I can't really blame you, but I won't respond other than to say that I will certainly be doing what I can."
To rescue the EPO from the tyrant, Battistelli, this person is eager to be "doing what I can" and we invite readers to send us information as we very much depend on information. Battistelli disseminates lies all the time and tries hard to prevent information from reaching reporters; fear and intimidation tactics are routinely used, with even innocent scapegoats to make an example of.
"You call it "cynicism"," responded a person to the above, "I call it realism. But at least we now know thanks to Techrights that "the methods used by the EPO's Investigative Unit compare favourably with Congo-standards.""
We wrote about that last night. The EPO is a horrifying place these days. █
Permalink

Send this to a friend