07.15.17
Gemini version available ♊︎
An Amazonian floodgate of bad patents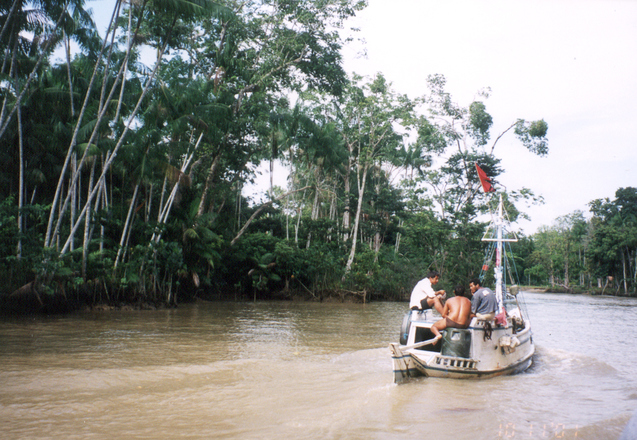 Summary: Demonstrating the real purpose of patent hoards, Amazon too 'pulls a Microsoft' and shields its dominance by an atmosphere of sheer fear
MANY older articles of ours spoke about Microsoft's Azure threat to AWS, namely a patent threat [1, 2, 3, 4, 5, 6, 7, 8, 9, 10, 11, 12, 13]. We last alluded to it in our previous article. Microsoft can barely compete with the likes of AWS, so it tries gaining leverage by threats (usually patent threats and innuendo, maybe even threats over licensing of Windows/Office). Such is the nature of a company full of liars, crooks, and managers who bribe. They still operate like a cult.
Amazon too, however, is somewhat of a patent parasite, albeit less aggressive than Microsoft (for example, it rarely initiates lawsuits). It habitually promotes software patents not just in the US — something for which it's hard to forgive Amazon.
In the month of June Amazon received a lot of negative press over patents. Caleb Chen wrote succinctly the following:
Jeff Bezos's Amazon has been granted a patent for a tool called "Physical Store Online Shopping Control," which helps brick and mortar locations control users' online shopping experience when they are at the store and on the store's WiFi network. If a customer searches for a product or competitor, Amazon would be able to "control" that online experience by redirecting, blocking, or otherwise tampering with your internet traffic.
It's all about this US patent, which some readers told us about. It certainly looks as though the US patent office granted a software patent that would certainly be invalidated by either PTAB or courts (if tested). A widely-cited report about it said that "Amazon's long been a go-to for people to online price compare while shopping at brick-and-mortars. Now, a new patent granted to the company could prevent people from doing just that inside Amazon's own stores." [via]
This made quite a lot of headlines at the time, e.g. [1, 2], but we didn't consider it urgent enough to cover until yesterday's report alleging that Amazon exploits its almost fully dominant position/near-monopoly in the domain of AWS in order to protect itself from patent lawsuits. See this article from Amazon-friendly media:
Amazon Web Services drops controversial patent clause from standard user agreement

Amazon Web Services has quietly dropped a controversial provision from its user agreement that essentially forced customers to agree that they could never file a patent infringement lawsuit against the public cloud vendor.
We are guessing that Amazon did not like this coverage, whereupon it was changed.
This article was later retitled "Amazon Web Services adds IP protection while dropping controversial patent clause from user agreement" (with the URL changing also).
The new title suggests that they made a defensive move, perhaps in response to what Microsoft had done earlier this year. It still leaves customers of small hosting companies (without a big pile of patents) rather vulnerable. That's not a desirable status quo, is it? █
Permalink

Send this to a friend