03.08.20
Gemini version available ♊︎
OSI in 2020: Job ads for proprietary software in the official OSI blog, linking to Microsoft.com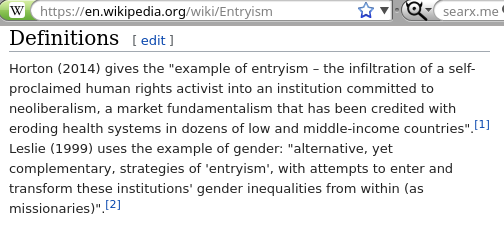 Wikipedia on entryism
Summary: The OSI, which lost its two co-founders in two months (this year), is acting like little but a Microsoft marketing front right now; maybe it's time to just say good riddance, goodbye and good night to OSI (it's seemingly beyond redemption)
IT IS NEITHER a secret nor news that OSI is in somewhat of an unacknowledged crisis, having chosen money over its mission statement. Its President boasted about holding OSI meetings in Microsoft's own offices and both co-founders are out after protesting this kind of grotesque openwash. They no longer believe that the OSI they co-founded is true to its goals. It became rogue; it's a front group of proprietary software companies, just like the Linux Foundation.
It saddens me.
It saddens me a great deal. Look at the Sponsors page of the OSI and find Microsoft listed thrice there (more than any other company). That's like Greenpeace listing Exxon and its subsidiaries thrice as patrons. Not only does it make no sense; it's evidence of something gone amiss/awry.
"Bruce Perens actually left. The other co-founder was banned by his own creation (due to other incredibly self-harming aspects and threats to OSI)."As evident from this site, which goes back to 2006, I'm no foe of the OSI. Despite its deviation from the FSF and Free/libre software, I've been generally supportive of it. Before Bruce Perens quit (earlier this year) I felt like his persistent presence there was a sign that there was still hope and bridge leading to Software Freedom, even if they refer to it as "Open Source" (promoting their own 'diluted' brand).
Bruce Perens actually left. The other co-founder was banned by his own creation (due to other incredibly self-harming aspects and threats to OSI). Apparently one isn't allowed to openly defend the Open Source Definition (OSD); it makes one a nuisance — merely protecting this institution's very purpose. ClearlyDefined "ethics"? How about Ethical ClearlyDefined Open Core Cloud Inner Source? What next will they replace OSD with? Bruce Perens said earlier this year: "Well, it seems to me that the organization is rather enthusiastically headed toward accepting a license that isn't freedom respecting… Fine, do it without me, please." As someone put it in the comments: "What does vaccination have to do with software licencing? This alone makes the system suspect. I support vaccination obviously but these people are deciding they can interfere in others' lives."
The abduction of OSI follows a familiar pattern. OSI is like Linux.com now. Or the Linux Foundation's own official blog, composed by a Microsoft veteran! Make no mistakes about it, there are endless parallels here (not the subject of this post, but disturbing nonetheless, with examples as recent as yesterday*).
"The abduction of OSI follows a familiar pattern."When Microsoft entered their Board these Microsoft employees used the OSI's official blog to push this thing (also pushed by other Microsoft employees) called "ClearlyDefined". We wrote a number of articles about it at the time. It's all connected and it is tied to the same person who outsourced Apache to Microsoft and his boss who phoned my boss, trying to cause me trouble at work, maybe even to get me fired (unemployment). Thankfully my boss supported me, knowing that outside my technical job I do Free software activism. He told these Microsoft thugs that it's none of their business what his worker does outside work. Microsoft is still an extremely aggressive company and its supposed 'gentleness' is a game of subtleties and PR. Many people who keep telling us about the 'new Microsoft' are directly or indirectly paid by Microsoft. Yesterday the OSI published this Microsoft spam in its official blog post and front page. They are, in effect, promoting proprietary software (GitHub) and posting Microsoft job ads with promotional language that certainly comes from Microsoft itself. "Submitted [anonymously] by administrator" (in effect an ad for https://careers.microsoft.com/us/en/job/800721/Principal-Software-Engineer) is the following text:
ClearlyDefined (GitHub) is an open source, OSI project aimed at boosting the success of FOSS projects by being, well, "clearly defined." Lack of clarity around licenses and security vulnerabilities reduces engagement — that means fewer users, fewer contributors, and a smaller community.

OSI Sponsor Microsoft, and its Open Source Programs Office, is looking for someone experienced in open source software, comfortable working with modern software tools (e.g., Node and Azure), and excited to contribute as part of a dynamic environment; someone who understands how to employ scrum and agile techniques to stay focused and productive in the face of change; someone who thrives on cross-team collaboration and enjoys openness and diversity; someone with great communication and presentation skills to convey their message. The Microsoft Open Source Programs Office is a small, multi-disciplinary team that works across the company to help Microsoft participate successfully with open source software and the organizations, like OSI, that support it.

If you are interested, the team at Microsoft's Open Source Programs Office would love to talk to you about how open source compliance is making it easier for projects to know their software is being used according to their wishes and easier for companies to know what they need to do to comply with them.
RIP, OSI. It was nice knowing you. You now actively work against Open Source by enabling and promoting its consumption by a giant proprietary trap. █
_____
* Swapnil Bhartiya is openwashing Adobe this weekend. We're supposed to think that proprietary software vanguards are… "open source citizens". It is right there in the headline on Bhartiya's "TFIR" (a rebranded "Muktware"/"TheMukt"/"LinuxVeda"). A day or two ago he tweeted that he admires and loves Microsoft. This is who the Linux Foundation left in complete control of Linux.com! The person who yesterday posted an article to say that Adobe is "transforming into a good open source citizen." He has just done more openwashing. This is part of a clear pattern at the Linux Foundation and it leads to headlines like this new one from Phoronix, 'spamming' the news about "Linux" with proprietary software/patent traps of Microsoft.
Permalink

Send this to a friend