06.11.20
Gemini version available ♊︎
It pays more to lie than it pays to tell the truth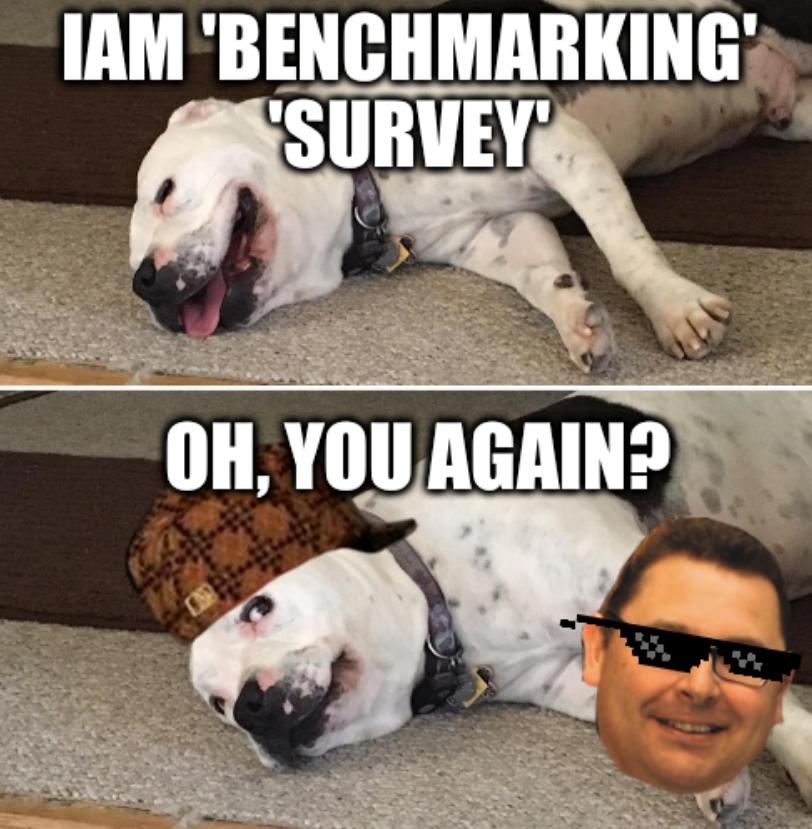 Summary: Charlatans and liars from IAM are once again supplying propaganda material to EPO management, helping a bunch of thugs distract from their abuses and the rapid decline of patent quality at the EPO
THE European Patent Office (EPO) bullies the media. It intimidates it. It threatens to sue. It also bribes the media (and scholars). It plants puff pieces inside news sites. It's faking what's real, promoting pure fiction, occasionally helped by IAM, a really nasty Web site of very malicious people. They'd do anything for money from António Campinos, Benoît Battistelli and a bunch of law firms that back these patent maximalists. IAM openly pushes for software patents in Europe and those who disagree are painted by IAM as people who wish to destroy people's jobs. IAM is also a lobby group against 35 U.S.C. § 101 in the US. Anything that's good for litigators and patent trolls…
"IAM is also a lobby group against 35 U.S.C. § 101 in the US. Anything that's good for litigators and patent trolls…"A couple of days ago the EPO tweeted and published (warning: epo.org link) the typical two-way affirmation, saying that "EPO receives top marks for quality of its patents and services epo.org/news-events/ne… cc @IAM_magazine" (does CC stand for Cash Cash? Or bribe bribe?). This is what they wrote:
The EPO has for the ninth consecutive time been ranked number one among the world's largest patent offices by users for the quality of its patents and services in Intellectual Asset Management (IAM)'s latest annual benchmarking survey.

The full survey released yesterday shows that 88% of respondents at IP-owning companies view the quality of the EPO's patents as good-to-excellent, with 26% rating it as excellent and 38% as very good, while 0% said it was poor in quality, and just 4% of those surveyed found it adequate. In a second category of IP professionals surveyed, those working in private practice, 90% of respondents rated our patent quality as good-to-excellent.
This self-selecting survey always says the same thing. It gives the false perception that everything is great at the EPO; even EPO insiders oppose these lies from IAM. We heard from some.
"This mutual back-rubbing exercise (annual ritual) shows that IAM isn't just a troll enabler but also corruption enabler."Well, in other new tweets the EPO points to its official journal ("Decision of the EPO President dated 4 Jun 2020 amending Annex A.1 to the Arrangements for deposit accounts (ADA) ‒ Arrangements for the automatic debiting procedure (AAD) & Annex A.2 to the ADA ‒ Information concerning the automatic debiting procedure" as per this page (warning: epo.org link)) and gives this "[n]otice concerning the resumption of proceedings following opinion G 3/19 of the Enlarged Board of Appeal", highlighting ways in which the EPC magically doesn't apply until some certain date (warning: epo.org link), never mind the GMO loophole that lets the EPO carry on grating illegal patents on plants, seeds and animals (life and nature). To quote:
1. On 9 April 2019, the President of the European Patent Office (EPO) decided to stay, ex officio, all proceedings before EPO examining and opposition divisions in which the decision depended entirely on the Enlarged Board of Appeal's opinion on referral G 3/19 (see OJ EPO 2019, A34).

2. On 14 May 2020, the Enlarged Board of Appeal issued opinion G 3/19. It held that the term "essentially biological processes for the production of plants or animals" in Article 53(b) EPC is to be understood and applied as extending to products exclusively obtained by means of an essentially biological process or if the claimed process feature defines an essentially biological process. The Enlarged Board of Appeal also concluded that there is no conflict between Article 53(b) EPC and Rule 28(2) EPC.

3. The interpretation of Article 53(b) EPC given in opinion G 3/19 does not apply to European patents granted before 1 July 2017 or to pending European patent applications whose filing or priority date is before 1 July 2017.

4. The President of the EPO has decided to lift the stay with effect from 15 May 2020. Affected proceedings will be gradually resumed.
This says nothing about the loopholes the President left in tact by intervening, as we noted last month. This whole case demonstrated that the judges lack autonomy and are being manipulated by the Office. But hey, IAM says everything is great, so let's ignore all the abuses. This mutual back-rubbing exercise (annual ritual) shows that IAM isn't just a troll enabler but also corruption enabler. █
Permalink

Send this to a friend