07.30.20
Gemini version available ♊︎
This IBM Series/1 Computer still runs and manages some key nuclear operations. The US Army can't let IBM go bust. This is like an 'insurance policy' for IBM.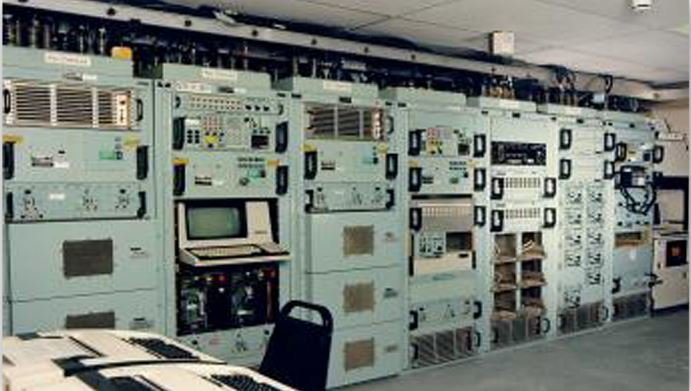 The Department of Defense Air Force Strategic Automated Command and Control System. Photo/image source: United States Government Accountability Office (GAO) report [PDF] (when deep technical debt is someone's cash cow/profit)
Summary: We remind readers of the role IBM played in unbridled armament (from which it profited a lot) whilst also picking diplomatic roles in the American government
IN our introduction and part 1 we provided some key findings, aided in part by recently-declassified material (State Department and more). After spending many hours researching for pertinent bits of information, which aren't hard to find on the Net (although it predates the Internet or at least the Web), then cross-examining these with raw text, we're happy to report what we believe to be an accurate account of history.
IBM does not directly — or firsthand — make weapons (except maybe digital weapons), but it participates a lot in wars (militarism/imperialism). It's profitable. Very, very profitable. The face-saving spin is typically revolving around what proportions of the money IBM nets. It's sort of missing the point that war itself is usually an injustice. It's typically bloody, whereas diplomatic means can work better (without a single shot fired, albeit that's less profitable to the war industry).
IBM was indirectly making nuclear submarines. As several sites recall [1, 2, 3], dating back a decade and a half ago and predating Techrights: "Big Blue on Monday said it will help get submarines into the deep blue sea faster. IBM announced a multiyear contract with General Dynamics to help its Electric Boat unit link partners and suppliers via the Web, a move aimed at accelerating the construction of submarines for the U.S. Navy."
It also says: "The General Dynamics contract was snagged by IBM's Global Services unit. The division raked in revenue of more than $36-billion last year, making up 45 percent of IBM's total annual revenue."
So they're working for military giants, which Red Hat even showers with awards this year. Just recall who's running this company. Some of these people are pro-war and have killed a lot of people.
"Memoirs of a Defense Contractor," a book that can be found online, recalls the following (highlights added by us):
The LA Times also covered this interesting thing. This was only years after IBM's 'bigwig' was acting as the US representative in USSR/Russia.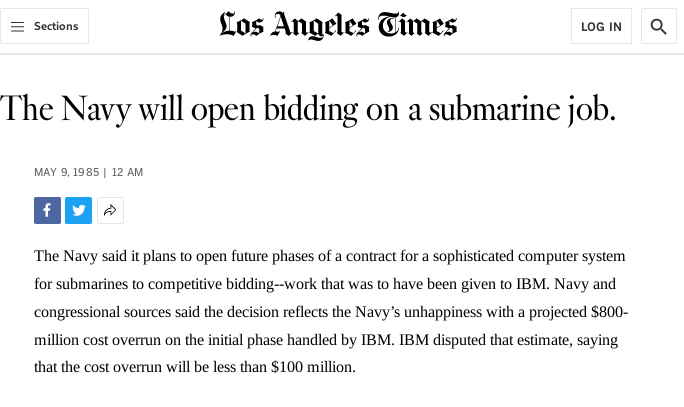 Those are huge amounts of money for that time (many billions by today's currency): "The Navy said it plans to open future phases of a contract for a sophisticated computer system for submarines to competitive bidding–work that was to have been given to IBM. Navy and congressional sources said the decision reflects the Navy's unhappiness with a projected $800-million cost overrun on the initial phase handled by IBM. IBM disputed that estimate, saying that the cost overrun will be less than $100 million."
As a little bit of context, notice how the American stockpile of nukes grew over time in those years (before shrinking a bit):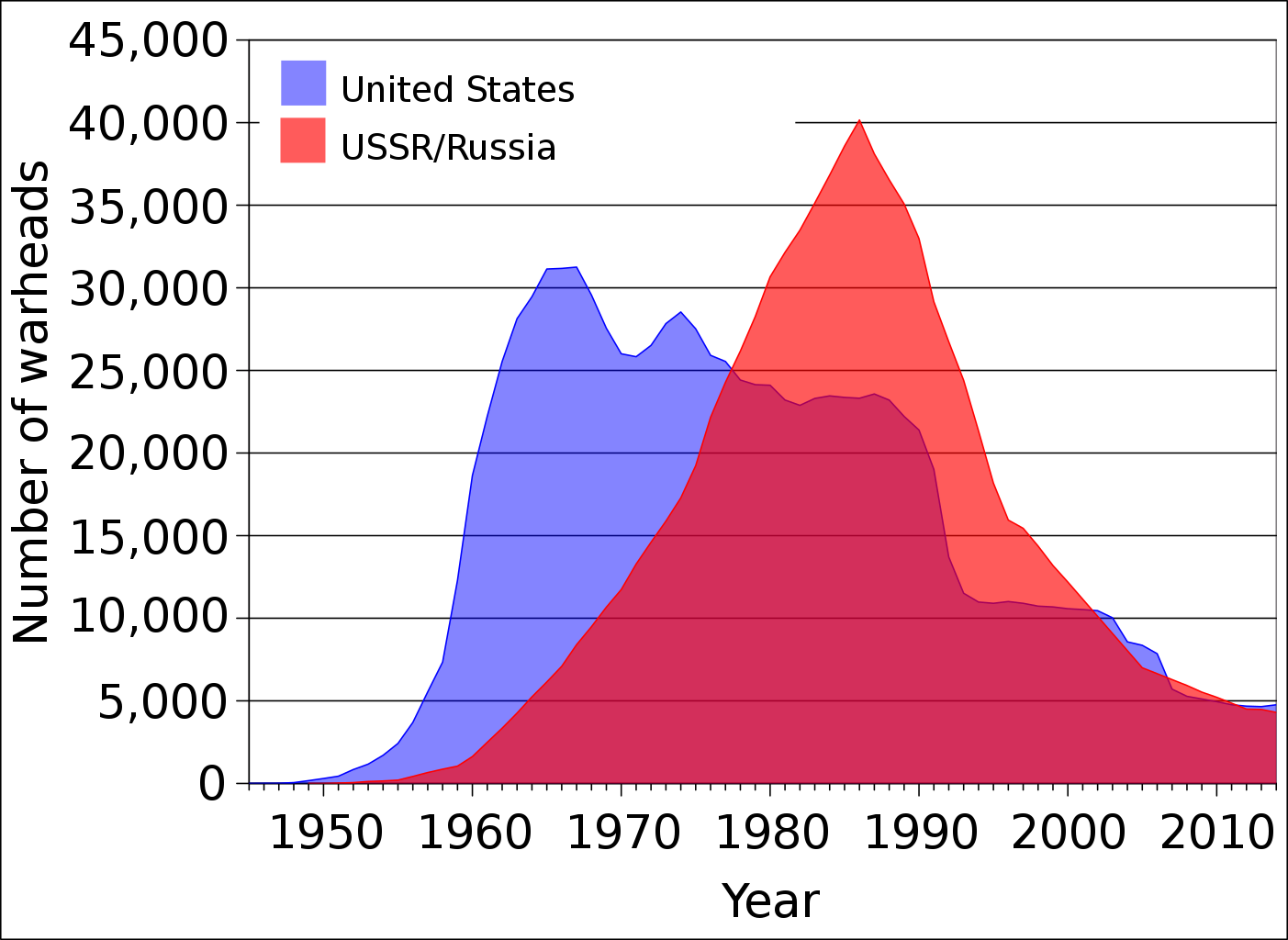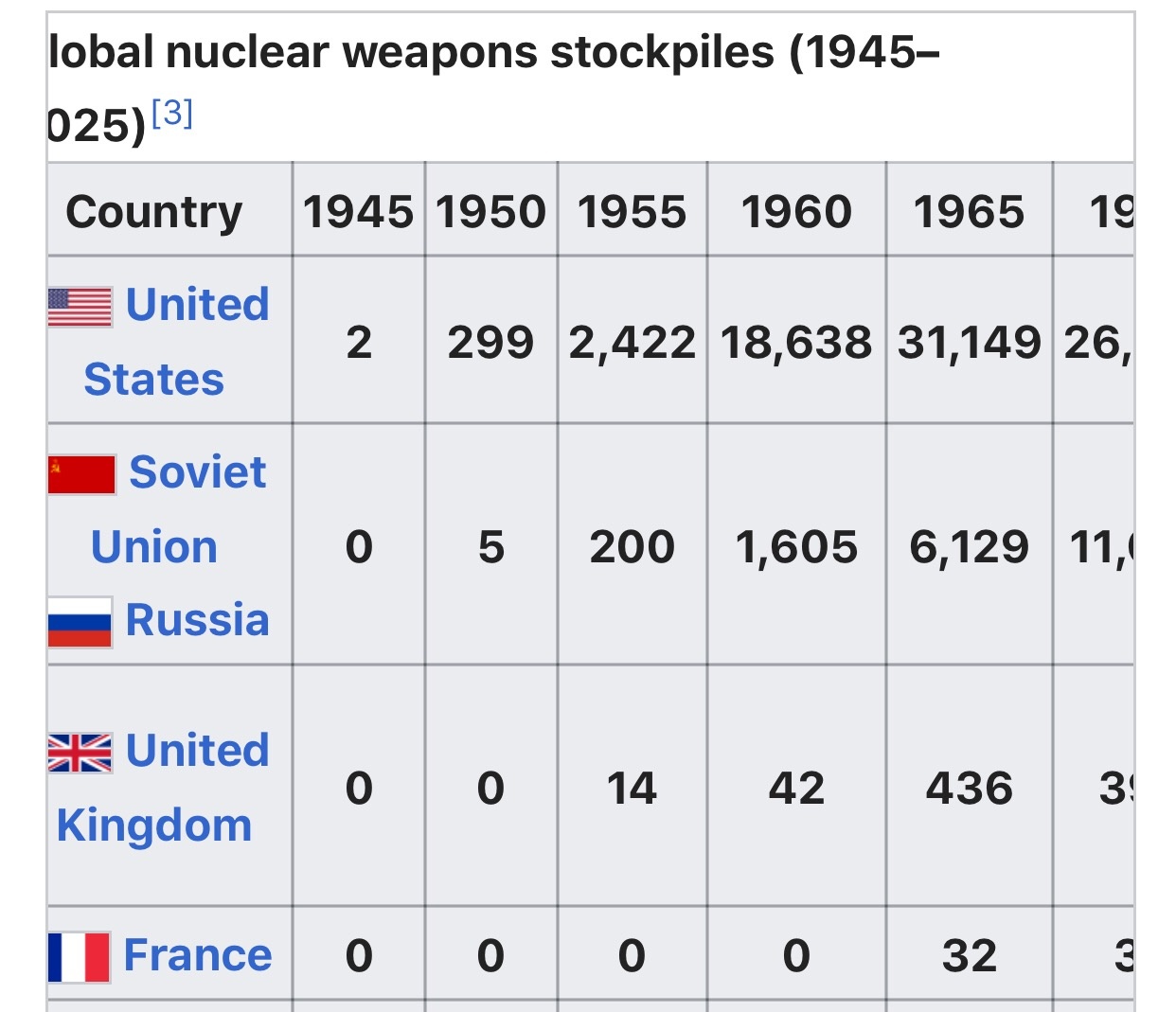 And there have been dozens of accidents (some very serious and fatal). Also, about a dozen times in recent history USSR/Russia and the US came very close to nuclear war. We typically know about those incidents only decades later (when they're declassified partly or fully). There have been many books on this topic.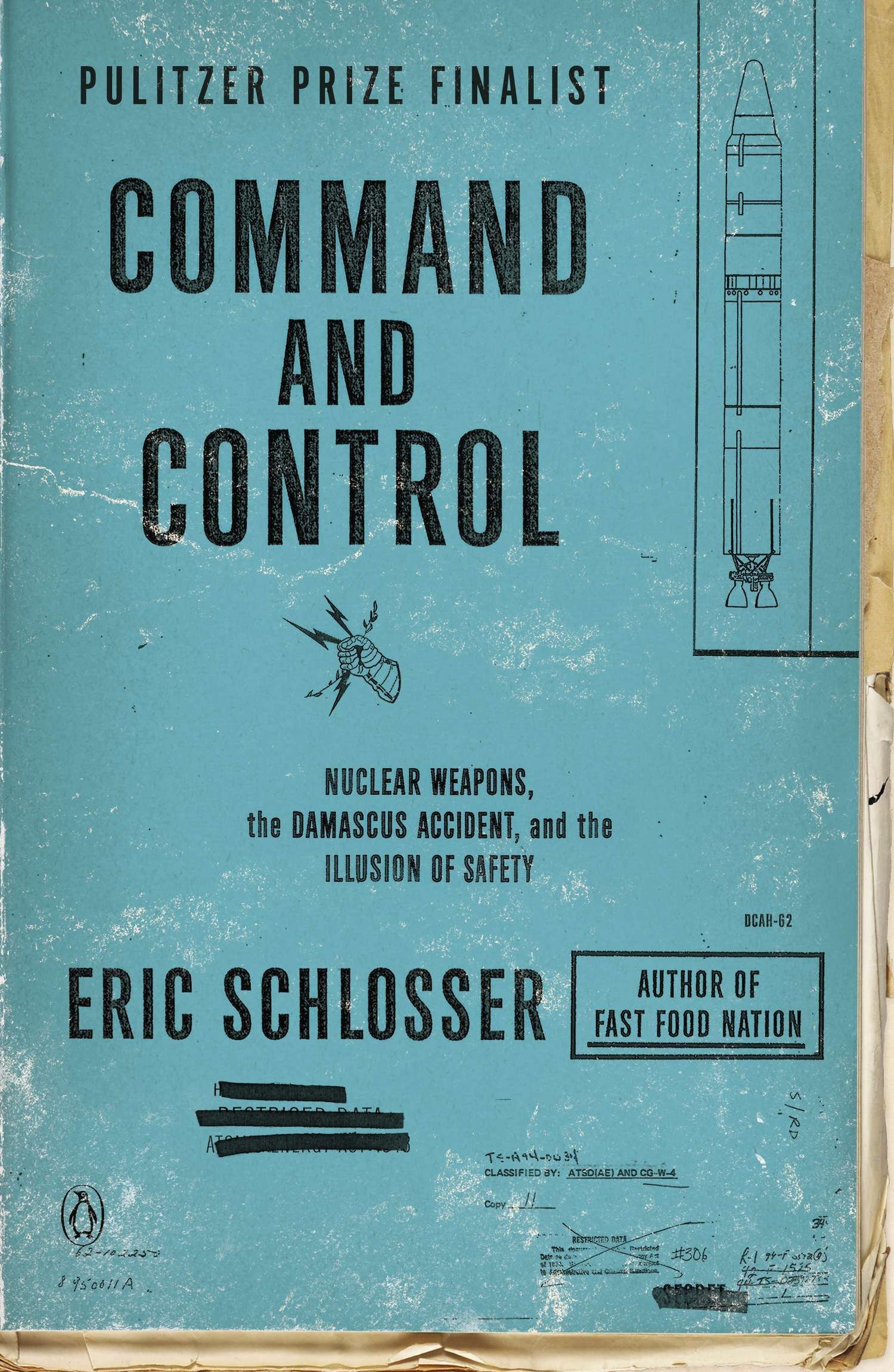 Regarding Watson the father (and IBM founder, i.e. father of IBM, not just father of his two politician sons, who had also managed IBM because of nepotism), the mainstream media/corporate press spoke of the tendency of doing business and politics in parallel, as if that somehow excuses the Hitler meeting in 1937 (it was a business meeting and the infamous medal was for business). They looked for ways to rationalise that dark era of IBM. Less than a couple of decades ago literature showed that IBM knew very well what it was doing and collaborated closely and directly with people who implemented the Holocaust.
So how did Watson the son become a key politician during the Cold War anyway? This isn't just some arbitrary decision and position, as it was likely the most important convoy at the time (USSR, the only other superpower). Well, the US government's archives recall: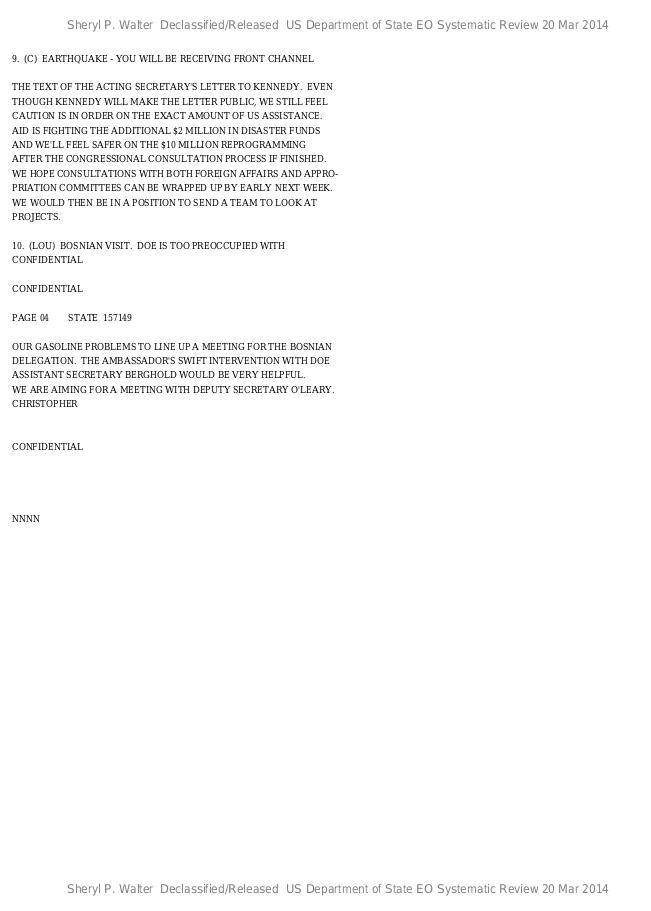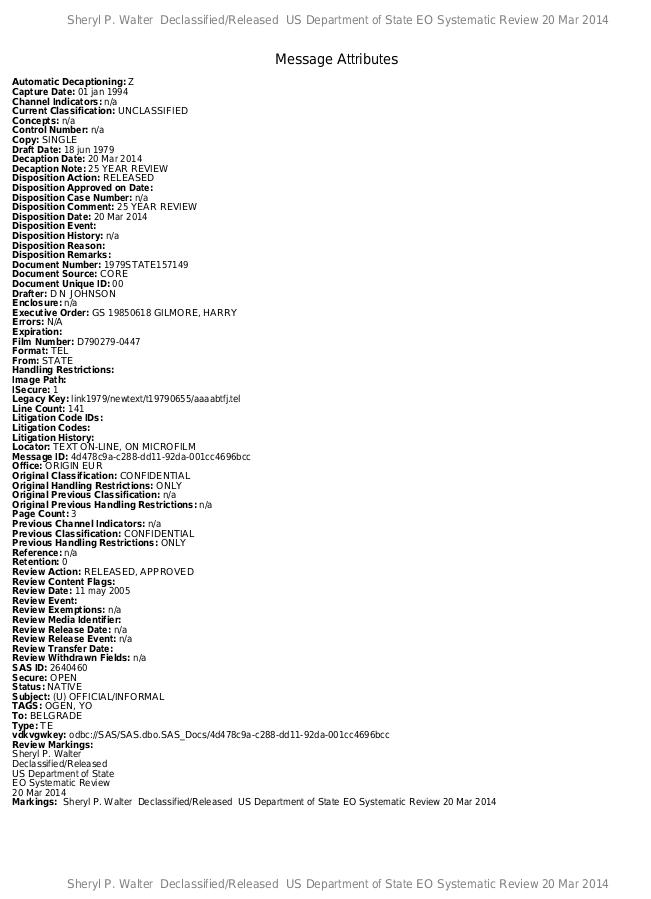 It says Watson "WAS NOT THE FIRST PROSPECT FOR SUCCEEDING TOON. THE CARTER ADMINISTRATION FIRST SOUNDED OUT LAWRENCE EAGLEBURGER, A FORMER ASSOCIATE OF SECRETARY OF STATE HENRY KISSINGER AND SALT EXPERT WHO IS NOW AMBASSADOR TO YUGOSLAVIA."
As with Nixon and his brother, it turned out that money and connections can buy you a position inside the government (IBM still holds key positions in the Linux Foundation and USPTO). Here's the full text from the above:
1. WATSON TO MOSCOW. THE PRESS IS REPORTING TODAY THAT THOMAS J. WATSON, JR., RETIRED BOARD CHAIRMAN OF IBM, WILL BE NAMED AMBASSADOR TO MOSCOW REPLACING TOON. THE WASHINGTON POST ARTICLE CONTAINS THE FOLLOWING PARAGRAPH. BEGIN QUOTE. THOMAS WATSON WAS NOT THE FIRST PROSPECT FOR SUCCEEDING TOON. THE CARTER ADMINISTRATION FIRST SOUNDED OUT LAWRENCE EAGLEBURGER, A FORMER ASSOCIATE OF SECRETARY OF STATE HENRY KISSINGER AND SALT EXPERT WHO IS NOW AMBASSADOR TO YUGOSLAVIA.

OTHERS MENTIONED AS POSSIBLE CHOICES INCLUDED RICHARD DAVIES, FORMER AMBASSADOR TO POLAND, AND HARRY BARNES, AN EAST EUROPE SPECIALIST WHO IS NOW DIRECTOR GENERAL OF THE FOREIGN SERVICE. END QUOTE.
CONFIDENTIAL

CONFIDENTIAL

STATE 157149

2. SCANLAN BAGGAGE. JACK CALLED EARLY TODAY TO SAY THAT PANAM HAD DELIVERED HIS SUITCASE TO HIM ON SUNDAY MORNING. THERE WAS NO EXPLANATION OF WHERE THEY RETRIEVED IT. JACK SAID THAT ALL OF THE MAIL AND OTHER ITEMS HE WAS CARRYING, INCLUDING THE B&F REPORTS, HAVE BEEN SENT OR DELIVERED.

Sheryl P. Walter Declassified/Released US Department of State EO Systematic Review 20 Mar 2014

Sheryl P. Walter Declassified/Released US Department of State EO Systematic Review 20 Mar 2014

3. CSCE CONSULTATIONS. THERE WAS EVIDENTLY A SLIP-UP ON THE NOTIFICATION TO YOU OF PEOPLE AND TOPICS. WE CLEARED ON A MESSAGE OVER A WEEK AGO, BUT IT MUST HAVE GOTTEN LOST. IN ANY CASE, THEY ARE DOING ANOTHER ONE TO GO IMMEDIATE.

4. FROM MCMULLEN. BRUCE MCMULLEN PHONED TO ASK THAT CHRIS HILL OR MIKE JURJEVIC QUICKLY CHETH BALKAN RUBBER COMPANY IN BELGRADE AS TO WHEN IT WILL PROVIDE THE RESPONSE TO A TELEX WHICH MR. JERRY SCHLOSS OF UNITED MCGILL SENT ON MAY 23. THE E/C SECTION HAS AN INFO COPY OF THIS TELEX WHICH WAS SENT TO BRANISLAV DJUROVIC OF BALKAN. ANY ADDITIONAL INFORMATION WHICH THE SECTION CAN PICK UP ON BALKAN'S PLANS FOR PURCHASING THE TYPE OF OFF-HIGHWAY TIREPRODUCING EQUIPMENT THAT UNITED MCGILL MANUFACTURS WOULD BE APPRECIATED. WE WILL PASS THE INFORMATION TO BRUCE.

5. ON LINDA WALLING'S LANGUAGE TRAINING, EUR/EX SAID THAT SHE WAS WORKING WHEN IT WAS OFFERED AND THEREFORE DECLINED. SHE WILL ACCORDINGLY NOT HAVE HAD LANGUAGE TRAINING SO WILL BENEFIT FROM WHATEVER CAN BE ARRANGED THERE.

6. UTILITY TAXES. PROTOCOL SAYS THAT THE YUGOSLAVS DO NOT RPT NOT PAY UTILITY TAXES IN THE DISTRICT OF COLUMBIA, REGARDLESS OF WHETHER THEY USE OIL, GAS OR ELECTRIC HEAT. THEY AGREE THAT YOU SHOULD RAISE THE RECIPROCITY ARGUMENT THERE. SHALL WE RAISE IT WITH THE YUGOS HERE AS WELL?

CONFIDENTIAL

CONFIDENTIAL

PAGE 03

STATE 157149

7. AMBASSADOR'S SCHEDULE. WE NOTIFIED MCMANAWAY OF THE AMBASSADOR'S ARRIVAL AND DEPARTURE PLANS. WE ALSO CALLED HAK'S OFFICE, WHICH SAID THAT K WILL BE OUT OF TOWN UNTIL THE EVENING OF JULY 11. CHRIS VICK SAID THAT SHE THOUGHT A BREAKFAST OR LUNCH ON JULY 12 WOULD BE POSSIBLE, IF THE AMBASSADOR'S SCHEDULE ALLOWS. WE SAID WE THOUGHT THAT WOULD WORK. UNFORTUNTELY HAK WILL NOT BE HERE TO SEE VLASKALIC, BUT WE HOPE THE OTHER CALLS WILL WORK OUT. ON THE AMBASSADOR'S CONSULTATIONS, A NUMBER OF PEOPLE WOULD LIKE TO SEE HIM . BESIDES A FEW IN THE DEPARTMENT, DOD, CIA, AND FBI WOULD LIKE TO DISCUSS VARIOUS CURRENT MATTERS. SINCE THERE WILL ONLY BE THREE WORK DAYS IT WILL REQUIRE TIGHT SCHEDULING.

8. HERB KAISER, WHO IS GOING TO BUCHAREST AS DCM IN AUGUST, PLANS TO TRASIT BELGRADE AND WOULD LIKE TO MEET WITH THE FSFA TYPES WHO DEAL WITH EASTERN EURAS WELL AS WITH EMBASSY FRIENDS. HE PLANS TO ARRIVE BY TRAIN ON AUGUST 6 FROM BUDAPEST AND TO LEAVE ON AUGUST 10 BY PAN AM TO BUCHAREST. HIS WIFE WILL BE TRAVELLING WITH HIM.

Sheryl P. Walter Declassified/Released US Department of State EO Systematic Review 20 Mar 2014

Sheryl P. Walter Declassified/Released US Department of State EO Systematic Review 20 Mar 2014

9. (C) EARTHQUAKE – YOU WILL BE RECEIVING FRONT CHANNEL

THE TEXT OF THE ACTING SECRETARY'S LETTER TO KENNEDY. EVEN THOUGH KENNEDY WILL MAKE THE LETTER PUBLIC, WE STILL FEEL CAUTION IS IN ORDER ON THE EXACT AMOUNT OF US ASSISTANCE. AID IS FIGHTING THE ADDITIONAL $2 MILLION IN DISASTER FUNDS AND WE'LL FEEL SAFER ON THE $10 MILLION REPROGRAMMING AFTER THE CONGRESSIONAL CONSULTATION PROCESS IF FINISHED. WE HOPE CONSULTATIONS WITH BOTH FOREIGN AFFAIRS AND APPROPRIATION COMMITTEES CAN BE WRAPPED UP BY EARLY NEXT WEEK. WE WOULD THEN BE IN A POSITION TO SEND A TEAM TO LOOK AT PROJECTS.

10. (LOU) BOSNIAN VISIT. DOE IS TOO PREOCCUPIED WITH

CONFIDENTIAL

CONFIDENTIAL

PAGE 04 STATE 157149

OUR GASOLINE PROBLEMS TO LINE UP A MEETING FOR THE BOSNIAN DELEGATION. THE AMBASSADOR'S SWIFT INTERVENTION WITH DOE ASSISTANT SECRETARY BERGHOLD WOULD BE VERY HELPFUL. WE ARE AIMING FOR A MEETING WITH DEPUTY SECRETARY O'LEARY. CHRISTOPHER

CONFIDENTIAL

NNNN

Sheryl P. Walter Declassified/Released US Department of State EO Systematic Review 20 Mar 2014

Sheryl P. Walter Declassified/Released US Department of State EO Systematic Review 20 Mar 2014
A lot of the above is not related, but here's a more relevant item: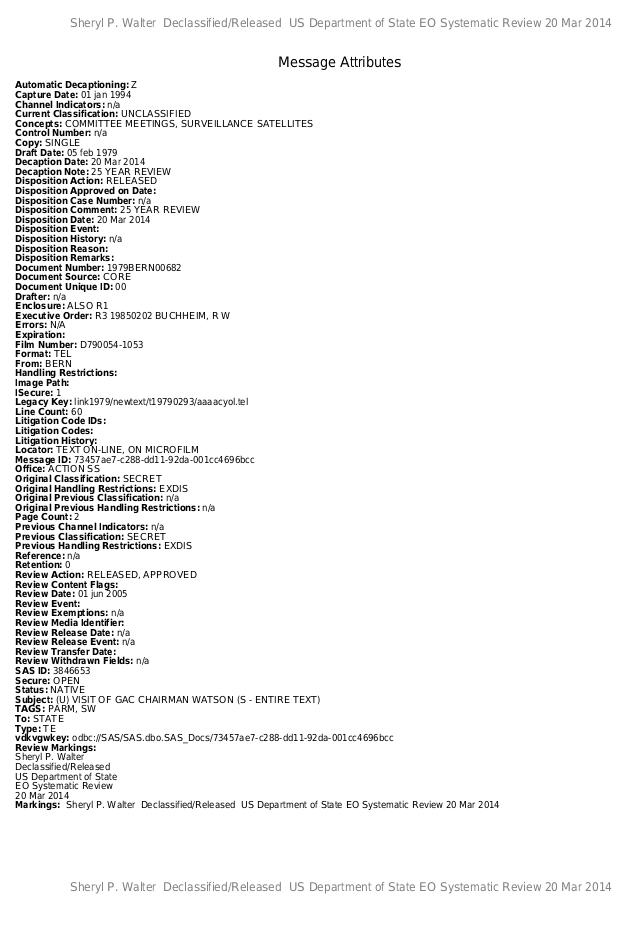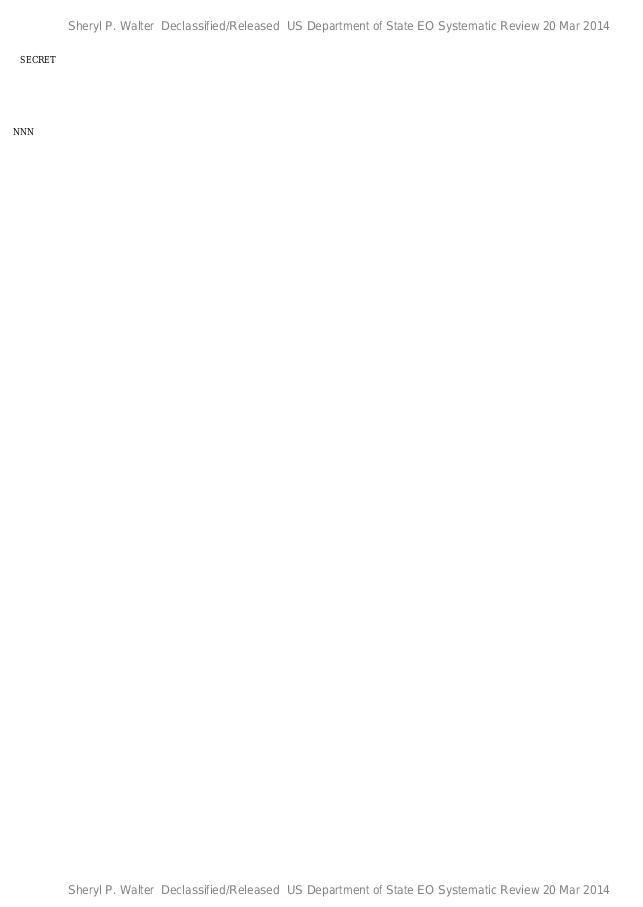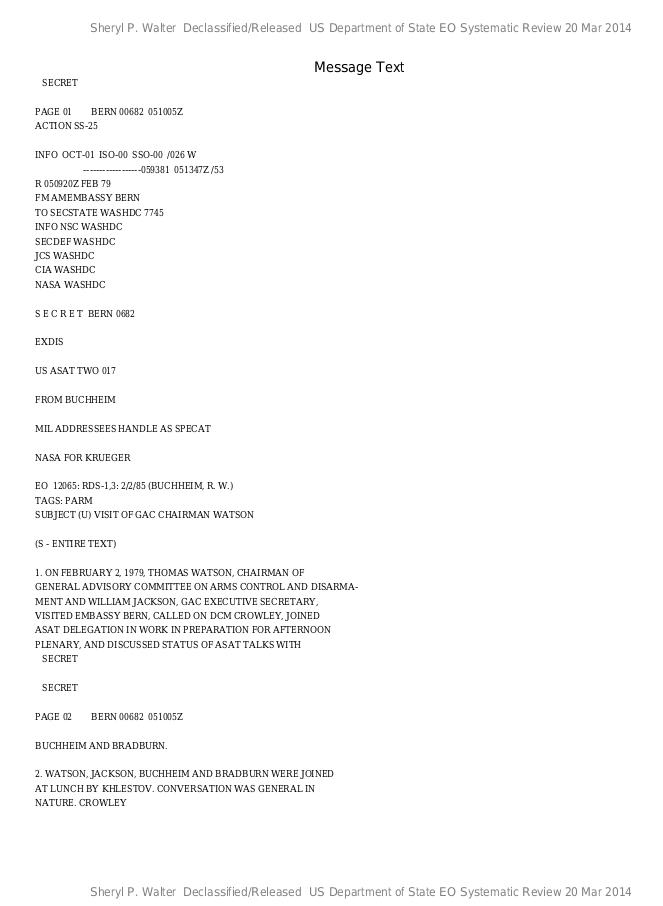 The contents are still mostly obscured/occluded, but here's what we have (until the next review cycle for declassification):
1. ON FEBRUARY 2, 1979, THOMAS WATSON, CHAIRMAN OF GENERAL ADVISORY COMMITTEE ON ARMS CONTROL AND DISARMAMENT AND WILLIAM JACKSON, GAC EXECUTIVE SECRETARY, VISITED EMBASSY BERN, CALLED ON DCM CROWLEY, JOINED ASAT DELEGATION IN WORK IN PREPARATION FOR AFTERNOON PLENARY, AND DISCUSSED STATUS OF ASAT TALKS WITH
SECRET
SECRET
PAGE 02

BERN 00682 051005Z

BUCHHEIM AND BRADBURN.
2. WATSON, JACKSON, BUCHHEIM AND BRADBURN WERE JOINED AT LUNCH BY KHLESTOV. CONVERSATION WAS GENERAL IN NATURE. CROWLEY

Sheryl P. Walter Declassified/Released US Department of State EO Systematic Review 20 Mar 2014

Sheryl P. Walter Declassified/Released US Department of State EO Systematic Review 20 Mar 2014
SECRET

NNN

Sheryl P. Walter Declassified/Released US Department of State EO Systematic Review 20 Mar 2014

Sheryl P. Walter Declassified/Released US Department of State EO Systematic Review 20 Mar 2014
ASAT is the anti-satellite weapon. That still exists, it is very expensive, and we shall come back to ASAT later in this series. As Wikipedia puts it: "Anti-satellite weapons (ASAT) are space weapons designed to incapacitate or destroy satellites for strategic military purposes. Several nations possess operational ASAT systems. Although no ASAT system has yet been utilised in warfare, a few nations have shot down their own satellites to demonstrate their ASAT capabilities in a show of force. Only the United States, Russia, China, and India have demonstrated this capability successfully. The roles include: a defensive measure against an adversary's space-based nuclear weapons, a force multiplier for a nuclear first strike, a countermeasure against an adversary's anti-ballistic missile defense (ABM), an asymmetric counter to a technologically superior adversary, and a counter-value weapon." It started with the Soviet Union and the United States. Very "big business" on both sides. █
Permalink

Send this to a friend