09.27.20
Gemini version available ♊︎
How Microsoft turns advocacy groups that offer alternatives to Microsoft… into Microsoft advocacy groups

Summary: Now that the OSI works for Microsoft instead of Open Source (no, GitHub isn't Open Source; it's inherently against Open Source) we need to understand the modus operandi and learn from old mistakes
THIS site has spent years studying Microsoft's tactics and the strategy associated with GitHub, which goes 6 years back. Microsoft has long attempted to control its competition, either by takeovers or infiltration. This is what we now see at the OSI.
"ClearlyDefined is clearly a coup."ClearlyDefined is so bad that it's hosted and governed by Microsoft. It is managed by proprietary software of Microsoft and it is largely controlled by Microsoft. That OSI gives it half (or most) of the OSI's budget says a lot about OSI. ClearlyDefined is clearly a coup. We've been saying that for years, but evidence keeps growing that while taking bribes from Microsoft and GitHub the OSI refuses to see GitHub (proprietary software) as a threat. Hosted and managed by Microsoft at GitHub, ClearlyDefined is there to push Microsoft's agenda and promote GitHub itself.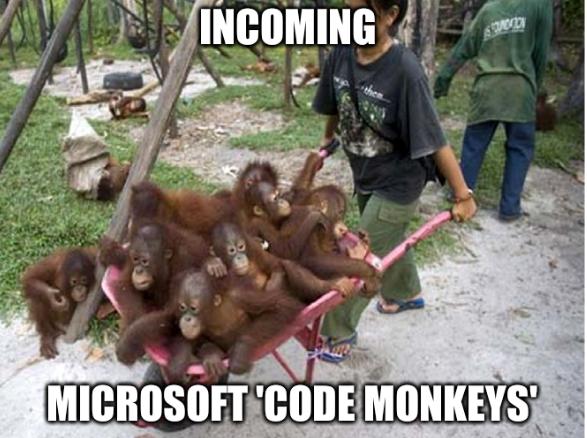 These people know exactly what they're doing. They've taken over OSI and about half the people who commit are Microsoft staff. Half of the OSI's budget now goes towards this Microsoft coup. Yes. It's simply a coup. We've already seen what happened to the Linux Foundation after taking money from Microsoft. We also saw the FSFE's failure to stand up for members ("Fellows") while taking money from Google and Microsoft.
This is how they destroy Free/Open Source organisations:
Offer a big bribe (like a salary or several salaries) that establishes dependence and self-censorship
Site/organisation now well funded, but it rapidly loses credibility (maybe members as well)
Site/organisation loses following, becomes irrelevant
Bribe giver dumps site/organisation, offers no more money
Site/organisation effectively dead, with no money, no sponsors, and any meaningful activism scuttled
The OSI should never have let Microsoft in (as Simon Phipps did, maybe due to growing pressure from elsewhere). It's probably too late to save/salvage it and the OSD is at risk now. Bruce Perens (OSI founder) works on an alternative. He knows OSI, his own creation, has failed. █
Permalink

Send this to a friend