03.12.21
Gemini version available ♊︎
Summary: An explanation of how truly ridiculous the EPO has become, handing over to Microsoft (and to the US government) just about all of the EPO's communications in direct violation of the law, as well, so the only question now is, will the law actually be enforced soon? Contact your local MP/MEP and report this to him/her.
THE EPO is breaking the law. The António Campinos regime is just as bad as Benoît Battistelli's, even when it comes to privacy and pressuring judges to allow unlawful patents, such as software patents.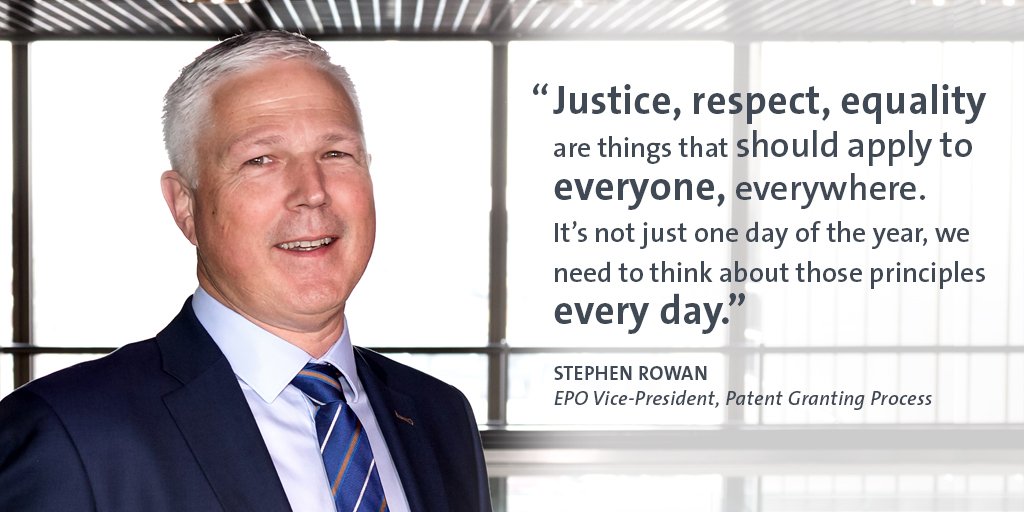 In parts of the series prior to this one, including Part II, we explained what the EPO had done and why it's illegal. I recorded a video (the one above) prior to the publication of Part II.
It's a long video, we could add a lot of links to it (I thought of many that would be relevant while recording it, but failed to take notes throughout), though the ones that seem of most relevance are Microsoft and the NSA relations, the latest Exchange fiasco (as recently as hours ago they still try to distract from it), how end-to-end encryption (e2ee) really works and some background about Stephen Rowan. The full text of the communication is reproduced below:
04.02.2021

Home > Organisation > DG 1 > The Vice-President > Announcements > 2021

Outlook Migration to the Cloud

Data encryption requirements for sending highly confidential data via Outlook

As announced in previous intranet items published in May and December 2020, our Outlook mailboxes
are being transferred to the cloud.
The transfer will take place in phases and cover only emails since 1 January 2021.
As regards the patent grant process, only the following documents are classed as "EPO strictly
confidential" and must not be sent by email without encryption:
(i) application documents of unpublished applications (EP, PCT, national)
(ii) search reports, search opinions, communications and decisions relating to unpublished applications
(iii) search statements resulting in the disclosure of unpublished application documents (Guidelines B-III,
2.4; B-IV, 2.4)
(iv) documents excluded from file inspection (documents which are marked as non-public in DI+, such as
dissenting opinions, medical certificates, PACE requests, etc.)
Guidance for the storage of strictly confidential information in the cloud
The storage of strictly confidential documents in the cloud should be avoided, and data should not be
copied unnecessarily from the EPO's specialised document management systems such as DI+. In
practice, this means that, instead of e.g. copying data into an email, you should send a link to the
document in the document management system (see also "How to send an email with document links or
zipped attachment via Outlook").
Where sharing of strictly confidential data is necessary, the data must be encrypted before storing it in the
cloud or sending a link to it via email.
It is strongly recommended that you do not send the data directly in an email but instead encrypt the
document, store it in the cloud, e.g. on SharePoint or OneDrive, and then send the recipients a link to the
encrypted document by email. The password then needs to be shared via a separate channel, e.g. in a
Teams chat, via Skype or on the telephone. Sending encrypted attachments is strongly discouraged, as
they might not pass spam filters: using encrypted attachments is a very common way to infect user
computers, so our email gateways do not allow encrypted attachments to be sent from or to our Outlook
cloud instance.
The easiest and safest way of encrypting a document is to use the built-in capabilities of the Office
programs. Simply protect the document with a password, which also will encrypt the document with a
strong encryption algorithm. Obviously, this password should be safe. As a rule of thumb, it should be
about as complex as our login passwords, but of course not identical to a password already used. Chat is
a good way to send the password, as a long random password can be easily copied and pasted from the
chat into the password prompt in the Office program. Examples of how to apply encryption in popular
Office programs are in the document annexed here.

Reasons and background

The level of security provided by Microsoft's cloud services is very high and will even mean an
improvement in information security for our email system. In the cloud, our mailboxes will be protected by
the most sophisticated systems.
Email in Microsoft's datacentres is stored with a high standard of encryption, both in transit and at rest.
With the help of contract terms, a data protection agreement and technical implementation, the EPO has
ensured the best possible protection for the data stored using Microsoft's cloud services. Microsoft
guarantees that the data itself is stored on EU servers within the jurisdiction of the European data
protection rules (GDPR).
Under the US Foreign Intelligence and Surveillance Act (FISA) and the US Clarifying Lawful Overseas
Use of Data Act (CLOUD Act), Microsoft is obliged to grant security and intelligence agencies access to
data stored in its cloud, even when stored on EU servers.
However, the protection level offered by Microsoft is still sufficiently high for DG 1 processes in place for
confidential data exchange not to need encryption.
By contrast, to comply with the highest standards, which of course include the requirements imposed
under the GDPR, encryption is needed for strictly confidential data.
The guidance on the use of cloud tools therefore states that it is only strictly confidential data that must
not be stored in plain form in the cloud, whereas merely confidential information can be stored there
without limitations. The EPO defines "strictly confidential" in its "policy for information classification"
(document attached) as:
EPO strictly confidential: Information unauthorised disclosure of which could compromise or
cause severe damage to the EPO or could cause damage to an identifiable individual or his
or her reputation. Access control cannot be delegated by the information owner, and is restricted to
registered named persons only. See here for more information.
The vast majority of DG 1 documents do not fall into this category, and this is true for typical performance related
data too, since even poor performance must be regarded as "normal" working behaviour and
cannot be considered to actually cause damage to an individual. For strictly confidential data, additional
access control measures, such as registering people with access, are already implemented where
required.

04.02.21 | Author: Steve Rowan – Vice President DG1 – Patent Granting Process
In Part III, which we will publish tomorrow, lots more will be shown. █
Permalink

Send this to a friend