Washington Post Gets Guts, Warns America About Bill Gates' Hijack of Education
Dr. Roy Schestowitz

2010-08-04 12:27:28 UTC
Modified: 2010-08-04 12:27:28 UTC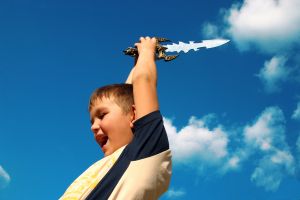 Summary: Bill Gates is compared to "a spoiled child carelessly playing with toys, break[ing] one after another"
Yesterday we wrote a long post about the harms which the Gates Foundation causes to US education. What we didn't notice is that the other day the Washington Post had published this article where -- despite Melinda Gates' notable role at the publication -- the dangerous side of the Gates Foundation is explained. It's titled "Bill Gates' troubling involvement in school reform" and it says:
I can't decide which part of the Gates speech was more bewildering. [Disclosure: Melinda Gates is on the board of directors of The Washington Post Company.]

[...]

Watch out, America! You have nothing to lose but your public school system, at the hands of perhaps the richest man in the country who, like a spoiled child carelessly playing with toys, breaks one after another.
Melinda Gates occasionally writes in
Washington Post
to promote the agenda of the Gates Foundation. We gave one example a few months ago. Will this article cancel out the rest? That's highly unlikely.
⬆
"I think he [Bill Gates] has a Napoleonic concept of himself and his company, an arrogance that derives from power and unalloyed success, with no leavening hard experience, no reverses [...] They don't act like grown-ups!"
--Judge Thomas Penfield Jackson