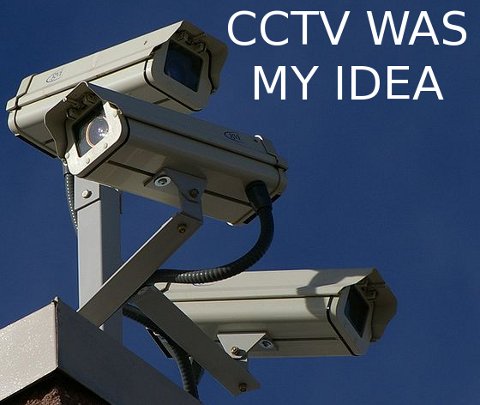 Summary: The innovator of abuse of privacy (not Google) is trying to paint a key competitor (Google) as the real problem
THE software marketing giant from Redmond is up to the same old, same old. As people have come to realise, Microsoft puts advertisers (one type of customers) before Windows users (another type of customers). Here is the original report, which we mentioned last week. Fortunately it propagated to just about everywhere, so more people become increasingly aware of Microsoft's hostile nature, which evidently never changed. Microsoft does not honour privacy (Microsoft is even in the surveillance business). It never did, but it pretended by hypocritically accusing/blaming others, hoping that nobody would spot the hypocrisy.
"Microsoft sold your privacy," says
this new item's headline
:
The WSJ just published the billy club for your weekly Microsoft beatdown. Turns out the company quashed internal efforts to boost online privacy in favor of making more money with advertising. Horrible, right? The Microsoft lynch mob is gathering on the Washington border. But before you start practicing your sideswipe, here's an apologia for Redmond.
So again, although this story was mentioned here before it's worth stressing that throughout the week it got reposted in many places (even
Microsoft boosters covered it
). There's hope for truth, still. Watch
some new spin
:
Representatives of Comcast and Yahoo didn't immediately respond to a request for comments on the letter. Microsoft spokeswoman Christina Pearson said the company "takes seriously our responsibility to protect people's privacy when they are using Microsoft's products and services."

Microsoft looks forward to working with Barton and Markey on privacy issues, she said.
Groklaw has found this
new article
about what Microsoft is doing in MSN:
The Journal found that Microsoft Corp.'s popular Web portal, MSN.com, planted a tracking file packed with data: It had a prediction of a surfer's age, ZIP Code and gender, plus a code containing estimates of income, marital status, presence of children and home ownership, according to the tracking company that created the file, Targus Information Corp.

Both Targus and Microsoft said they didn't know how the file got onto MSN.com, and added that the tool didn't contain "personally identifiable" information.
"Privacy Groups Call for Microsoft Investigation," says
this new report
. Now it's getting serious and it does not involve an AstroTurfing group like 'Consumer' 'Watchdog' [
1
,
2
,
3
,
4
,
5
,
6
]. This one seems like a legitimate complaint.
Privacy groups have asked Congress to investigate Microsoft in the wake of a Wall Street Journal investigation of Web tracking and targeting.

Led by the Center for Digital Democracy, a half-dozen consumer watchdog groups sent letters to the heads of the relevant Senate and House oversight committees calling for an investigation of Microsoft's decision to require users of its 2008 iteration of Explorer to have to activate a tracking blocker function each time the browser was launched.

"The article makes clear, moreover, that both political and marketplace considerations played a prominent role in Microsoft's decision," say the groups in their call for an investigation, including hearings. "The revelation of Microsoft's complicity in an ad industry‐involved effort to undermine privacy protection in the latest version of the Internet Explorer browser, covered in a front‐page Wall Street Journal article....is sufficient grounds for a full committee investigation," they argue.
It remains to be seen what comes out of that.
Regarding net neutrality, there is still a lot of disagreement over what Google does or does not do. We are finding speculative and contradictory reports. Consider for example:
News of the new commercial tie up between Google and ISP Verizon made me think again. In the new deal, Verizon appear to be agreeing to prioritise Google's internet traffic – removing so called "Net Neutrality" where all data is considered equal, and allowing Google's information to move faster and more efficiently around the globe. But surely if an ISP can prioritise information in this way, they move from being a dumb pipe to a very smart pipe indeed – and surely this must lead to the conclusion that if they can 'prioritise' traffic (if paid) they could also do the reverse – and easily block infringing material. Of course asking an ISP to block or filter material brings up a host of question relating to human rights, censorship and privacy BUT – it does at least give the content owners some new ammunition in the fight to monetise their copyrights – and might take away one of the main props used by ISPs to excuse themselves from engaging in policing the web.





Google today denied reports that it is in talks with Verizon for a deal that could undermine Net neutrality.

According to reports in today's Wall Street Journal and The New York Times, Google and Verizon, both major online players, are close to finalizing an agreement that would have Verizon speeding some online content more quickly than other content if the content's creators pay for it. YouTube, which is owned by Google, could greatly benefit by having its bandwidth-heavy videos get priority treatment.

Google, however, told Computerworld this morning that there is no basis to the reports.





Verizon was also nonplussed about the story. It issued a statement denying the claims in the NYT report, calling it "mistaken".

Verizon said its goal is an Internet policy framework that ensures openness and accountability and incorporates specific FCC authority, while maintaining investment and innovation.

"To suggest this is a business arrangement between our companies is entirely incorrect," a Verizon spokesman said.
Some of the above were quoted by Pamela Jones (Groklaw), who believes that Microsoft may have something to do with it. "Just because someone throws some mud at a Microsoft competitor, it doesn't necessarily mean it's true," she wrote. "Haven't you noticed that pattern?"
"Google is not selling out the Internet,"
says Dana's blog
.
Fact is Google has no financial incentive to sell out net neutrality, but every reason to come up with a fair agreement. Unlike the telcos, Google provides data services and not just pipes. It also has more core assets, managed with more efficiency, than either Verizon or AT&T.
For the record,
the one harming net neutrality is Microsoft
, not Google. It would make little sense for Google to pursue tiered Web.
According to other sources that
include Cringely
, Google is not entirely sincere. [
via
]
And so in last week's controversy over whether Google and Verizon are hatching a deal to undermine net neutrality, it pays to look closely at their words. Both companies maintain that there is no deal and that no money will be paid for faster transmission of data. This is probably true in a literal sense, though something is clearly happening between the companies. I think Google has just found a way to fool Mom.

Net neutrality is the concept that all data packets are created equal and Internet service providers should not give priority to one kind of data (say, video conferencing) over another (say, e-mail). Internet partisans love net neutrality while telephone companies tend not to. Why not allow e-mail to run a little slower, they argue, if that lets services that need higher performance run faster? The difference is payment: users and the Federal Communications Commission worry that once a differentiation is made, the service providers will start charging for faster service and poorer users will suffer as a result. It's a slippery slope.
SJVN recommends
this analysis
:
The Truth About Google, Verizon and Net Neutrality



It's true that there's something going on between Google and Verizon regarding net neutrality, but it's not a business deal. While neither company is commenting specifically on what their discussions have been about, the information Google and Verizon provided makes the direction pretty clear.

The bottom line is this: Google would like to see network providers make provisions for certain types of traffic so that it can be delivered in a useful manner. Google is talking to Verizon because its FiOS service is very hot these days and provides very high-speed networking where consistent delivery is important for things like video.

This means that Google is looking for a way to have material such as video and voice services delivered with their priority set so that the material is still useful when it gets delivered. For example, if voice traffic suffers from too much latency or jitter in transit, it's nearly unintelligible to the listener. You've probably heard this kind of thing on a Skype call if you were on a bad connection or on a cell phone call when the cell user had a really crummy signal.
Speaking of Verizon, it happens to be Microsoft's special
KIN partner
(disaster of unprecedented proportions [
1
,
2
,
3
,
4
]) and the Microsoft-Verizon deal allegedly involved Microsoft paying $500,000,000 for Verizon to remove access to a Google toolbar [
1
,
2
]. We also know that Microsoft is harassing Google in Japan [
1
,
2
] because Yahoo!, which
still struggles to introduce anything compelling
, does not yet
give Microsoft the entire world's userbase
, not even after Microsoft's
hijack of Yahoo
(staff-wise, with old executives
still fleeing the company
). From the
news
:
Microsoft Corp. is "evaluating its options" for filing a formal objection to Yahoo Japan Corp.'s recent agreement to use Google Inc.'s Internet search service, a company representative said Wednesday.
Here are some newer reports about Microsoft's action in Japan [
1
,
2
]. How dare Microsoft complain about "monopoly"? Once again, this is the hypocrisy we spoke about at the start.
⬆