Wall Street Journal and Bloomberg Confirm Elop Speaks With His Old Colleagues at Microsoft
Dr. Roy Schestowitz

2011-02-10 20:50:46 UTC
Modified: 2011-02-10 20:50:46 UTC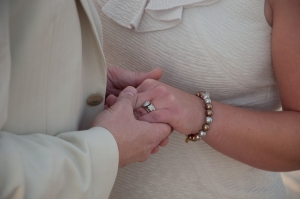 Summary: Further confirmation that Nokia has something cooking with the abusive monopolist Elop (Nokia's CEO) recently came from; other timely reminders of the impact of former Microsoft staff
YESTERDAY we wrote a difficult post about what the sociopaths from Microsoft appear to be doing to MeeGo. We included a lot of links there, so we'll spare repetitions. Some sceptics used to accuse Techrights of theorising exactly all that, even months before it happened. As in many cases, we were actually right and Elop's entryism role seems to be further validated by large publications (corporate press) right now.
This is just the unfortunate impact of Microsoft executives leaving the companies in droves, moving from a position of leadership in one division to controlling entire outside companies like VMware, Juniper, or Nokia. Here is a
new article about Microsoft's many other departures
: [
via
]
Microsoft has seen key people abandoning positions across the board—from high, C-level executives to middle managers to evangelists and strategic engineers and architects. Throughout 2010, there were several key departures, and the brain drain spilled over into this year, with some big names leaving in January.
Recently we showed that the OOXML outage in Australia [
1
,
2
,
3
,
4
,
5
,
6
] involved someone in government who had worked with Microsoft. Now that there's some lip service thrown out there as "damage control" (about "open source"), Microsoft carries on playing along as
recently covered
by
ITNews
and
now by ZDNet Australia
. The problem with this government is that its people have vested interests involving Microsoft, so no wonder it favours OOXML, which is not a real standard. And speaking of OOXML apologists, see
what Bruce Byfield has to say
.
⬆