WhiteSource is a Trojan Horse
Dr. Roy Schestowitz

2014-05-30 16:20:25 UTC
Modified: 2014-05-30 16:20:25 UTC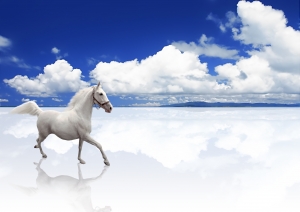 Summary: Behind the negative marketing of WhiteSource, which seeks to portray FOSS as a risk and WhiteSource as the solution
Last year we wrote about FUD from WhiteSource, which sounds like something 'open source' but is actually against it. An article by Microsoft proponent (for decades) Scott M. Fulton helps amplify the signal of WhiteSource, stating: "Software development teams continue to implement open source components as boilerplate, cut-and-paste code. Now, one repository service may have a way of estimating the costs."
Like
Black Duck
's 'software', this effort continues to create fear and not too surprisingly some companies blacklist sites where FOSS code is available. A lot of new sites that target IT managers help spread the message from the likes of Black Duck. It's all business.
You know who rips off stuff? Black Duck. Just ask Palamida. It's not developers who rip off others. It's the one hypocritical exploiter of the fear created by oneself. Black Duck is not alone in this meta 'industry'; there are other such firms, led by 'former' Microsoft managers. Their business model is beneficial not only to themselves but also to Microsoft.
Some companies try to make money out of fear, specifically the phobia against FOSS. We need to learn to reject such companies. They are not trying to help. The more afraid people are of FOSS, the more money they make.
⬆