Microsoft's Latest Anti-Linux Strategy: Deleting Android From Android Devices
Dr. Roy Schestowitz

2015-06-03 19:15:29 UTC
Modified: 2015-06-03 19:15:29 UTC
The Scorpion and the Tortoise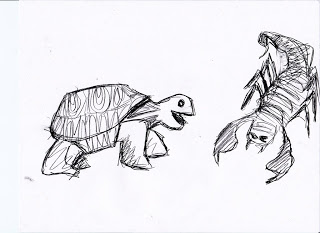 Summary: Microsoft pretends that it is 'embracing Android' whilst actively trying to delete Android from Android devices
IT was only months ago that media sources said that Microsoft would work on ways to delete Android from Android devices. The sources were not wrong. They were at least partly right because Microsoft now "takes a free ride of Android hardware," to quote the headline from Linux Veda. "Tables have turned," it says, "gone are the days when Linux users used to buy Windows hardware to run their OS. Now Microsoft is doing the same. Since no one is interested in Windows phones Microsoft is trying to put Windows on Android hardware." Microsoft is only dominant if ones ignores devices, telephones, tablets, servers, supercomputers, various gadgets, televisions, home utilities, and so on. Android and Linux are now more dominant than Windows.
SJVN
covered this latest news
without chastising Microsoft, instead quoting Microsoft. Windows is for "power users", according to Terry Myerson from Microsoft, who wasn't even joking. As if Android is easier to use and only "power users" can handle Windows. Nice shot in the foot there.
"Windows is for "power users", according to Terry Myerson from Microsoft, who wasn't even joking."Windows on phones (or tablets for that matter) is rubbish. I saw it for myself. I saw it running on the most expensive hardware. It requires rebooting, it is buggy, and it has almost no apps, except malware (which unlike with Android, the user does not need to willingly download and install).

Microsoft loves Linux for the same reasons a deer hunter loves deer. It is now trying to delete Linux while telling us that everything has changed and that it finally "loves Linux". It is telling us that it is adopting "Open Source" while a Free/Open Source-leaning software policy in India comes under attacks from Microsoft, still. India's watered-down policy is a result of lobbying primarily from Microsoft, but corporate media now tells us that Cisco, IBM and Oracle also play a role:


Industry bodies US-India Business Council and the Confederation of Indian Industry have urged the government to reconsider its push for open source software that will cut the cost of licensing from big companies such as Cisco, IBM and Oracle.

In submissions to the Department of Electronics and Information Technology (DeitY), which were seen by ET, the two bodies suggested the government replace the clause on mandatory use of open software with "best-fit and best-value technologies that support interoperability through open standards".
Let's not forget what
Microsoft's direct lobbying
(and
lobbying by proxy
) has done. Does anyone really think that Microsoft has changed? To such people we would kindly offer a Darwin Award.
⬆