IBM/Red Hat Promoting Microsoft Surveillance and Proprietary Software Instead of Freedom-Centric, Self-Hosted, Privacy-Respecting, and 'Real' GNU/Linux Servers
Dr. Roy Schestowitz

2022-05-10 11:24:04 UTC
Modified: 2022-05-10 11:24:04 UTC
Video download link | md5sum 200351d9ae015457f5966b0ee418dac9
IBM Outsourcing to Microsoft
Creative Commons Attribution-No Derivative Works 4.0
Summary: IBM is not interested in Free software and under IBM the company formerly known as Red Hat does not have a positive vision (a lot of the technical staff has already left)
THIS morning's Microsoft puff piece in a Red Hat-controlled site is just one of many examples of the company's lack of edge. It's promoting mainframe era thinking, where Microsoft instead of IBM is in control of everything.
Red Hat shilling Microsoft proprietary software and surveillance isn't a new thing, but I've decided to respond in a video today because Red Hat has become a useless company...
Yesterday
Lennart Poettering pretended systemd was modular and permitted choice
(this is false, everything is interconnected and is designed to work as a monolith) and it seems like IBM -- now together with Microsoft -- promotes vendor lock-in, i.e. the very opposite of freedom. "Azure cloud is a large, changing ecosystem," says the site, "and still relatively new in the context of the company's long history."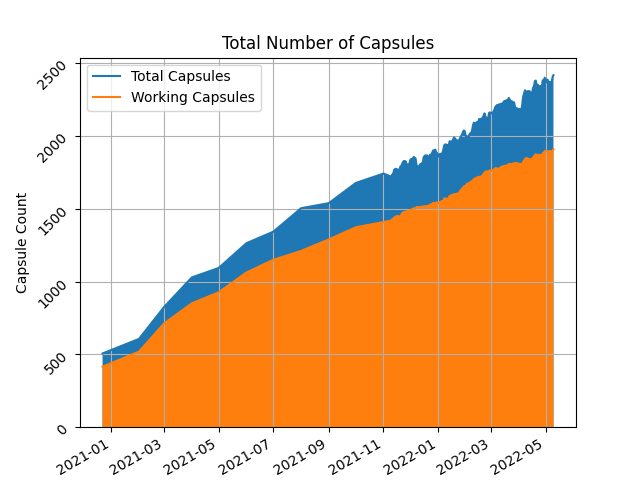 No, it's very old and it is failing. It started 14 years ago and now there are layoffs. There's no compelling reasons for IBM to even bother with it...

As noted above in the video -- that's Falkon and a Gemini client (Lagrange) -- part of the problem is that Red Hat keeps recruiting from Microsoft, even for management positions. We gave an example a couple of months ago. What's more, there is cross-pollination in the patent department (e.g. Marshall Phelps) and in yesterday's article as shown in Gemini (the image on the right shows the ongoing expansion of Geminispace; we're investing an increasing amount of time in it) we showed that IBM can be just as big a bully as Microsoft when it comes to software patents.

Historically IBM has been on our side. But don't assume that's still the case. IBM is mostly trying to privatise the whole thing and to IBM the "community" is just unpaid slaves. Don't help these executives, who do not even themselves use GNU/Linux. ⬆