08.06.10
Gemini version available ♊︎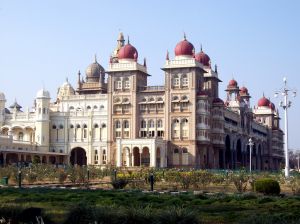 Summary: Microsoft lobbying group is working to change India's patent law; Facebook reportedly spends $40 million on buying monopolies on social networking
ONE topic that we covered extensively last year and in 2008 is the policy in India regarding software patents.
According to this fascinating new report, there is colonisation through the legal system, which is not entirely surprising given the presence and function of companies like Infosys too.
Powerful industry lobbies, domestic and foreign, are tutoring our judiciary on how to resolve patent disputes

FOR some time now, industry lobbies in India have been on a patent high. Seminars, workshops and road shows galore have been hosted across the country to make India a 'patent-conscious' nation, that is, to turn Indians into a people who will respect intellectual property (IP) rights to a fault, but is actually a campaign geared to effecting legislative changes that entail higher levels of patent enforcement. It has been a tremendous enterprise with no let-up in energy or ideas, an initiative that gets plenty of backing from the US embassy which has a zealous official of the US Patent and Trademark Office (USPTO) posted in Delhi as the first secretary for IP.

US academia, too, is heavily invested in this herculean task of educating Indians of various callings, but primarily from those professions that matter: judges and patent attorneys and the media. And no amount of public outrage here or in the US itself has dampened the enthusiasm of industry lobbies for 'sensitising' the Indian judiciary on the intricacies of patent law interpretations. Why is it that our judges are considered deficient in this area and not, say, in industrial disasters, forest rights environmental hazards, or the complexities of Special Economic Zones? Even more offensive is the objective of one of America's self-appointed examiners of India's patent laws, George Washington University, which says its India Project aims to see if India's Patent Act is actually "in compliance with Indian constitutional standards"!

[...]

Also making a presentation was the Business Software Alliance, the grouping of software industry giants like Microsoft and IBM, which is under fire for its figures of software piracy that are based on flawed methodology and are therefore highly exaggerated and make misleading claims about its impact on the overall economy.
Yes, that's the BSA, a Microsoft lobbyist for software patents. Why does the USPTO (and lawyers who orbit it for cash) need to intervene in another country's affairs? We wrote about this in relation to New Zealand.
No patent system has encouraged the practice of patent trolls like the USPTO has done and one frequent victim/abuser is Facebook, which is reportedly hoarding patents right now.
Facebook Buys $40 Million Worth of Social Networking Patents

Facebook has acquired a broad set of patents on social networking covering the basic functions of just about any social app, ranging from friend lists to the news feed.
We have already criticised Facebook's patent policy [1, 2]. Facebook's founder has been in touch with Microsoft's patent troll (although in other articles too we fail to find a direct link between this troll and Facebook's acquisitions [1, 2]).
Patents are not about innovation. As Thomas Edison teaches us, patents are about hoarding; it's a businessman's thing. █
"Kildall took me aside once, about '83. [He started] talking about Apple. He opened this door, and I saw the bitterness: 'Steve Jobs is nothing. Steve Wozniak did it all, the hardware and the software. All Jobs did was hang around and take the credit.'" Cooper was not blind to the implications of this. Kildall resented that Gates, this dropout, this businessman, was getting credit for things that Kildall had invented. "All of a sudden there was this cauldron of resentment. It must have tortured Gary that Bill Gates [got all the credit]."
–Gaby's Homepage for CP/M and Computer History
Permalink
Send this to a friend