05.24.11
Gemini version available ♊︎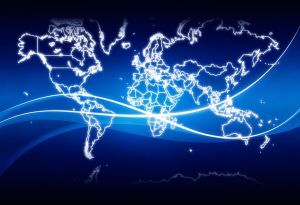 Summary: Amazon continues to pollute the world with its outrageous monopolies, including the patent on '1-click'; Likewise pays for patents
THE USPTO is so utterly broken and those who benefit from it, including patent aggressor Amazon, spread the same broken patent culture to the other hemisphere. We tended to focus on what was done in New Zealand by the lobbyists of American multinationals and their overseas minions, but now we are told by the president of the FFII (EU) that:
Amazon One click shows that sw is patentable in AU: "As the specification clearly contained patentable subject matter" http://ur1.ca/49ic0
Here is the original report, which comes from patent lawyers in the UK:
This Kat, who enjoys the odd bit of online shopping, has been reading with interest the latest controversy over the Amazon '1-click' ordering patent. Many readers will be aware that over the past decade there has been a long history of unsuccessful challenges to grants of the patent in the US, Canada and Europe. The most recent destination for battle has been Australia.
Amazon did this in Europe too, after it had absorbed many top-level executives from its neighbour, Microsoft (Amazon now pays Microsoft for Red Hat and the Linux inside Kindle).
This really needs to be stopped. Software patents are mostly being granted in the United States based on some of the latest news which includes [1, 2] ("Alarm Limit Calculation Patent Awarded to TiPS, Inc"), but when patents on mathematics go overseas, developers everywhere will lose their freedom to write code while customers all around the world will receive inferior and more expensive products. Check out the latest:
TiPS, Inc., developer of LogMate, the industry's favorite user-oriented alarm management software, today announces patent approval of their industry-leading alarm activation point calculation.
How can "alarm management software" be patented? It is already copyrighted. Is it not enough?
People should really do more to abolish software patents. Given enough backlash, change does come about. After anger from program developers and users of their programs Apple had a major PR gaffe in its hands and contrary to its belief that software patents are a fine thing, Apple decided to step up and actually do something [1, 2, 3, 4]. It took Apple 'only' one week of backlash to do this.
In other news, Microsoft APIs booster Likewise [1, 2, 3, 4] has just had to pay for patents:
Likewise Software Inc. on Monday agreed to settle a suit brought by Quest Software Inc., accepting a Utah court's injunction to not infringe a patent for server software technology.
This only helps verify that Microsoft APIs lead to patent problems. █
Permalink
Send this to a friend