11.15.12
Gemini version available ♊︎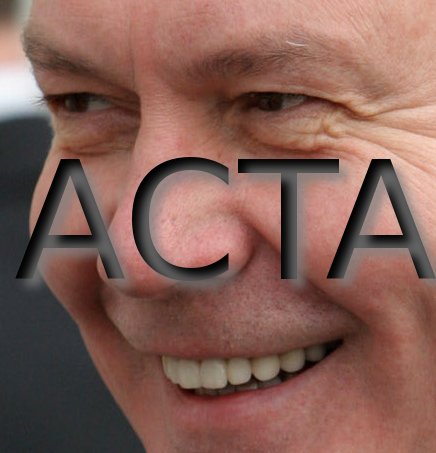 Summary: ACTA, which makes patent law even more draconian than ever before, is aided by systemic corruption in Europe and elsewhere
ACTA is political corruption from start to finish. It's purchased from politicians by corporations. We covered this many times before. FOSS circles say:
I continue to be mystified by the insistence of courts and legislative bodies, as for international treaties, to hide what they do from the public or otherwise exclude the people affected directly from the processes. But of course I'm not really mystified, just appalled.
It is about this piece of news:
On 13 November 2012 the FFII sent an amicus curiae (friend of the court) brief about the Anti-Counterfeiting Trade Agreement (ACTA) to the Court of Justice of the European Union. A few hours later the registry of the court informed the FFII that only the Member States, the European Parliament, the Council and the European Commission may participate in the Opinion procedure and submit written statements. The Court does not accept amicus curiae briefs from third parties.

This is awkward. The court is going to decide on citizens' rights, but does not want to hear from citizens.
Over in Brazil, people observe similar tactics where legal instruments are used to usher ACTA in against public will:
Just over a year ago Techdirt wrote about Brazil's Marco Civil — essentially a civil-rights based framework for the Internet. At the time, we dubbed it an "anti-ACTA", since it seemed to protect many of the things that ACTA sought to attack. It all seemed a little too good to be true, and the post concluded by questioning whether it would survive in its present form.
Here is more information. █
Permalink
Send this to a friend