07.19.09
Gemini version available ♊︎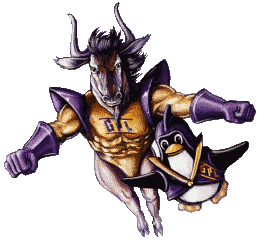 Summary: GNU/Linux is still destroying Microsoft by eliminating its profit margins
MICROSOFT has been killing many products recently. In the past 9 months alone, Microsoft put to end to almost 20 (maybe more, but it is difficult to keep count). We estimated that Microsoft kills, on average, about 2 products per month. So indeed, it's time for another death knell. This one used to be a rumour. It is about Popfly, which is GNU/Linux hostile [1, 2] (also mentioned very briefly in [1, 2]).
Fortunately, given the anti-competitive nature of Popfly, this product is now officially dead.
Microsoft is shutting down its Popfly mashup tool, company officials are confirming.
Microsoft may have no choice but to shut down many more services and products. Based on this new report from the Wall Street Journal, we might see a recurrence of last quarter's results with Microsoft profits falling another 30% or more (in reality it may be a lot worse), to a great degree due to GNU/Linux which eroded Microsoft's margins (dumping and kickbacks take their toll).
Microsoft Seen Posting Sharp Profit Decline For Fiscal 4Q

Microsoft Corp. (MSFT) is expected to post declines in profit and sales for its fiscal fourth-quarter next Thursday, as the software giant contends with flagging sales of personal computers bundled with its technology.
Microsoft will surely try to blame the economy, but Google and IBM have both just reported a rise in profit (both companies use GNU/Linux); Red Hat did too not so long ago and it is part of a trend.
Our reader Goblin wrote about the meaning of Microsoft's expected sharp decline in profit.
It is being reported that Microsoft's figures for Q4 that are due to be posted next Thursday are expected to be down, again.
One key reason for this is GNU/Linux, as it was confirmed by the press before (Microsoft has underperformed for a long time, but it bought back shares). Ars Technica wrote : "Client software felt the slump in PC sales, and was further harmed by the shift to netbooks; many of these run Linux, which helps Microsoft not at all." CRN wrote: "Microsoft, like much of the IT industry, was caught off-guard by the rapid rise of the netbook category, but moved quickly to offer a netbook-specific version of XP Home to stem the tide of Linux on netbooks. When one considers that getting some revenue is better than getting none, that was a wise move."
Another reader of ours reminds people that ARM-based sub-notebooks are going to cause another major headache to Microsoft because Vista 7 won't run on them. Our reader writes:
We'll see if AlwaysInnovating.com can ship this month as claimed.

I've wanted a solid-state ARM-based netbook since around 2001. ARM-based tablets have been around since Zaurus and in 2007 started to kick ass with OpenMoko and the Nokia N810. The software has started to catch up. Now netbook-oriented distros are being ported to ARM and industry has planned six to ten ARM-based netbooks for 2009.

It looks like the first one is about ready.

If it gets 10 hours of battery, even die hard Bill fans will find a way to upgrade to Linux even if only on the netbook.
As noted last week, ARM-based sub-notebooks are expected to grab 55 percent of this market. This can't be good for Microsoft. █
"Microsoft, the world's most valuable company, declared a profit of $4.5 billion in 1998; when the cost of options awarded that year, plus the change in the value of outstanding options, is deducted, the firm made a loss of $18 billion, according to Smithers."
–The Economist, 1999
Permalink

Send this to a friend