06.07.10
Gemini version available ♊︎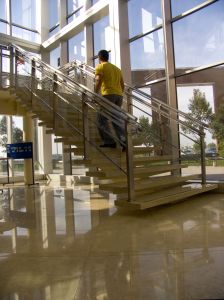 Summary: "Open-Source Could Mean an Open Door for Hackers," says a new article from Robert Lemos, but the facts just don't add up and suspicions arise that Microsoft is in fact partly funding these claims
Two readers separately E-mailed us about a new article that looks too suspicious because it's flatly wrong. "This came up in the ACM daily email today," wrote one reader and another one writes: "Find out if there is any Microsoft connection"
"Apparently, this is another Microsoft-funded study bad-mouthing open source software," said the first reader. I asked: "Where can I see that it's Microsoft funded?"
"Even if that's not the case," he replied, "it has been characterized as a FUD attack."
"I didn't have time to investigate it myself," points out this first reader who cites Dana Blankenhorn and some of the comments we'll get to in a moment:
You don't expect misleading FUD about open source from MIT's Technology Review. But here it is.

The story is about a Boston College professor (and Georgia Tech grad — go Jackets) named Sam Ransbotham…

The misleading bit is the idea that open source vulnerabilities spread faster, and are exploited both sooner and with more force, than bugs in proprietary software.

It's true, but it's wrong to draw large conclusions from that.

In his work Ransbotham looked at a list of 883 known vulnerabilities and found 97 exploited over two years, 30 of them in open source. Attacks on open source were broader and moved faster than those on closed source.

The real story is a bit nastier. The biggest correlation Ransbotham found was not between open source and attack, but between the existence of a security signature and attacks.
Here is the original article. There is a comment titled "How Paid Studies Reflect Desires of Those Who Pay" and it says (emphasis in red is ours): "Paid studies are all notorious for proving that the sponsor of a study can usually get findings that support their desired outcome. Since this study is funded primarily by Microsoft, then the results should not be surprising. The article is not based on any outright deception or lies, simply on two levels of ignorance. First, the naivete and lack of programming expertise of the general audience who might accept these findings — a response that no credible or responsible programmer would support, unless he or she also were a partisan MS loyalist. One must only read the weekly threat announcements of critical vulnerabilities in Microsoft and Adobe products, for example to realize that nothing could be more vulnerable than these highly vaunted proprietary products. The second level of ignorance relates to intrinsic security permissions in most UNIX/LINUX operating systems versus that of Microsoft Windows, including Windows Seven. Most of the worlds secure servers are all running on some UNIX based OS, not Windows, for matters of security and reliability — they are running Solaris, UNIX, or some flavor of LINUX. And this has everything to do with inherent security permissions for the Root user account, versus the "administrative permissions" in Windows that always leave a number of little windows, shutters, back doors and ports wide open to attack, and ability to modify critical registry entries in the Windows OS. There is no "registry" to attack in UNIX, Solaris or LINUX, and nothing can modify a Root file unless it is a live password protected Root User. Autorun scripts and VBS scripts cannot exploit these systems at all."
Another commenter claims an "advertisement coincidence" when s/he writes: "The advertisement for this article is for Microsoft Server. Coincidence? I think not." █
Permalink

Send this to a friend