08.11.10
Gemini version available ♊︎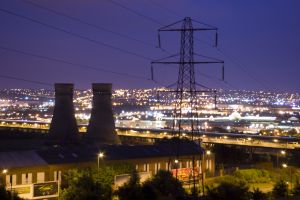 Summary: Novell is trying to wrest control of Wave (just like it does when it comes to OpenOffice.org), but as Novell's future is uncertain this is too risky to embrace
IN OUR most recent posts about Novell's Pulse — posts which came immediately after Wave's death (or at least its demise at Google [1, 2, 3, 4]) — we showed that Novell plans to carry on with Pulse. But here is an observation which is curious. From a few days ago:
The Novell Pulse group collaborated with the Google Wave team, We asked if they felt Google had killed Google Wave too early Andy Fox, vice president of engineering at Novell, said he was not surprised they pulled the plug.
Novell is apparently hoping to pick up the work of Google, capitalising on many hours of work done by another company (think along the lines of Novell using Red Hat's work).
"Novell Pulse has Heartbeat Despite Google Wave's Death" says the headline from Matthew Weinberger, who writes: "where Wave was aimed at consumers, Novell Pulse is designed for enterprise customers, stacking on top of their existing Microsoft Exchange (or GroupWise, or Lotus Notes, or…) deployments, and providing enough security and identity to attain full compliance with corporate policy. And Novell says that's all the difference they need."
There is other new coverage about it this week [1, 2, 3]. From eWEEK:
Despite the demise of Google Wave, Novell Systems will continue working to bring its Novell Pulse real-time collaboration platform to the market. Novell competes with Google, Microsoft and IBM in collaboration software.
The thing about Pulse is, now that Novell is having business/financial difficulties (it is looking for a buyer), what kind of enterprise would put its data — such as sensitive communications — in Novell's hands? Novell also uses Wave within a proprietary infrastructure such as GroupWise. It's lock-in. █
Permalink

Send this to a friend