11.12.10
Gemini version available ♊︎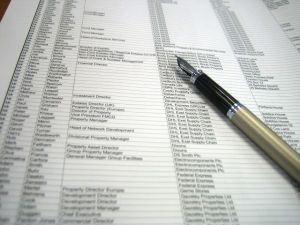 Summary: Motorola is countersuing Microsoft and possibly wakes up the IBM patent beast, whose OIN pool grows larger; the chances seem slim when it comes to Microsoft in the mobile arena, so patent extortion moves forward
IN A HUGE debate which goes back to 2007, software freedom proponents confronted Microsoft after empty allegations that Linux was violating over 200 unnamed Microsoft patents. Microsoft explained that paperwork was the reason for lack of specifics, but to everyone else it seemed clearer that Microsoft was just 'pulling a SCO' by making empty allegations which it refused to back with evidence. This is a violation of the law in some places. Veiled threats, if tolerated as a phenomenon, can be exceptionally harmful.
Microsoft's latest lawsuit against Linux (or a company selling Linux) picked the wrong target.
Motorola is now blasting Microsoft in response to Microsoft's two patent-related attacks, which resulted from no provocation at all (Microsoft uses patents offensively, not defensively). Here are the details:
Motorola has countersued Microsoft, alleging infringement of sixteen patents by Microsoft's PC and server software, Windows mobile software, and Xbox products.

On Wednesday, with a press release, Motorola said that its subsidiary, Motorola Mobility, filed suit against Microsoft in the US District Courts for the Southern District of Florida and the Western District of Wisconsin.
Yesterday in our IRC channels we talked some more about Microsoft's foolish decision to take on Motorola. Oiaohm quietly pointed out that if one goes through IBM and Motorola press releases "You will see they work with each other closely."
"Attacking Motorola is an indirect attack on IBM," explained Oiaohm, "[s]omething I can expect the idiots in MS legal department of [overlooking.]"
"Yes, I know," I replied, referring to their chips. Motorola and IBM probably share processor research, amongst other things.
"And a lot more," Oiaohm expounded, mentioning a "joint anti patent aggression agreement." As a reminder, IBM is the last company whose nest Microsoft would want shaken up. IBM is the dominant party behind the OIN, which has just grown a lot bigger with the parent company of SourceForce. Yes, Geeknet is joining:
Geeknet and Open Invention Network (OIN) today announced the signing of Geeknet as an OIN licensee. OIN's mission is to enable and protect Linux. By becoming a licensee, Geeknet, the online network for the global geek community through sites such as SourceForge and Slashdot, has joined the growing list of companies that recognize the importance of participating in a substantial community of Linux supporters and leveraging the Open Invention Network to further spur open source innovation.
That's from the new press release.
One press release of Motorola and IBM says: "IBM and Motorola are joining forces to accelerate the technology that will help automakers bring a variety of wireless and Web-based services to drivers and passengers worldwide. Announcing their strategic relationship today, the two companies will work together to provide the end-to-end resources that will help automakers offer next generation products and services to their customers.
"Motorola and IBM plan to combine their technologies, products and services for a joint approach to the auto manufacturers. By leveraging each other's expertise and industry leadership, the two companies will establish an integrated approach to help auto manufacturers get the next generation of telematics products to market quickly and meet the growing customer demand for enhanced, in-vehicle communication/information/entertainment systems."
"I want MS to push stupidly forwards," wrote Oiaohm, "[a]nd trigger the Motorola-IBM agreement."
An important observation worth making is that Microsoft is getting more vague or narrow wrt patents over time. First they alleged that SUSE GNU/Linux was violating patents (2006), with LG it was just Linux (2007), with Samsung it was Linux-related software (2007), and later it was just FAT (TomTom in 2009 and Motorola in 2010). The recent settlement deal which mentions OS patents vaguely says something about portfolio and does not mention Linux at all (2009, Salesforce).
"[T]he patent legal struggle could even lead to the iPhone being banned from sale in the US"
–Benjamin Henrion, FFIIOver the past 4 years (since we started this site) Microsoft has been focusing on the use of software patents to stifle competition. It has also been using mobbyists to give the illusion of support from the public and/or from the industry at large. It's just AstroTurfing and they still take Microsoft's side, as expected (no hyperlinks needed).
Yesterday we wrote about Microsoft's struggle in the mobile market (it is failing yet again) and Charles Arthur, who last week wrote an article criticising software patents in the UK, says that "billions at stake in the smartphone patent wars," which ought to explain all the aggression.
Billions of dollars are at stake for companies including Apple, Google, BlackBerry maker RIM, Nokia and Microsoft. The legal struggle could even lead to the iPhone being banned from sale in the US – if Nokia gets its way in one dispute that has gone to the International Trade Commission (ITC).
"More of this," writes Benjamin Henrion from the FFII regarding the article above, "the patent legal struggle could even lead to the iPhone being banned from sale in the US" (whilst Oracle is suing to harm Android much to Apple's convenience [1, 2, 3]).
Vista Phony 7 [sic] cannot really compete in this space, so Microsoft is looking for other ways of making money from it. Under the "Microsoft Death Watch" series Wayne carries on with the investigation that now comes to down to phones:
And here we have John Gruber saying that an insider told him that Microsoft only managed to sell 503 KIN phones. Business Insider also covered the sales numbers, with a lot of speculation on how many really sold, and coming up with numbers from 500 to 10,000, but suspecting that it was probably less than 1000. Microsoft of course, isn't talking.

The exact number doesn't matter. What matters is that the product didn't sell well, and the phone Accessory Ecosystem got burned badly.

What lesson did the Accessory Ecosystem learn?

Simple. It's more profitable to build accessories for IPhones and other Apple products than it is to build them for Microsoft phones.

Which makes me wonder how well the new Windows 7 phones are being supported with accessories? Not very well. A quick check on the website of a local Big Box retailer gives me a strong impression that the only accessories available for Windows 7 Phones are those that fit other phones (SD Cards, Bluetooth Headsets).

So what we have is a feedback loop. Since the last phone didn't sell well, and the accessory makers got burned, they aren't supporting the current phones, which means that sales of the current phones will suffer, because you can't buy the accessories that you want.
We'll end this post with the Identi.ca rant of John Drinkwater. The "lawsuit from Microsoft aimed at Motorola is maddening hypocrisy. Claims that Motorola is seeking royalties based on retail price of products (Xbox, Win7, WinPh7) rather than based on price of component software and hardware that actually relates to the patents," he writes.
It is "exactly what Microsoft has been shaking HTC, Samsung, Motorola (et al) down for wrt Android, royalties around Free software," John adds. "This is Microsoft showing what it does if you don't 'licence patents and pay fees' around Android." John tagged it #mafia #protectionracket and #motorola. On numerous occasions we have explained why it's racketeering [1, 2, 3, 4, 5, 6, 7]. Microsoft recently paid ACCESS/Acacia [1, 2, 3] and it will be interesting to see if ACCESS/Acacia attacks Linux and Android vendors in months to come. Acacia already has, reaching a settlement at best [1, 2, 3]. █
"It seems unfortunate if we do this work and get our partners to do the work and the results is that Linux works great without having to do the work. [...] maybe we could patent something related to this."
Permalink

Send this to a friend