05.04.11
Gemini version available ♊︎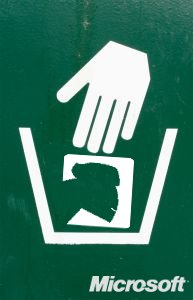 Summary: AttachMSFT, a liquidator, has not made very harmful decisions (so far); it remains to be seen if an appeal in a Microsoft case will be carried forward
NOVELL is in the headlines because of layoffs which are the doom of Mono. AttachMSFT will continue to support the Microsoft-taxed SUSE in Germany, apparently as a separate entity. Sam Varghese says that the "SUSE business will be headquartered in Nuremberg, its original home before Novell bought the company in 2003."
We are not sure what this means for OpenSUSE, which is not the same as SLE*. It is hard to say if it will survive because AttachMSFT invariantly speaks about "SUSE" and not OpenSUSE. Well, here is a new review of the latest release, which suggests that OpenSUSE is well built:
Unlike Ubuntu, Peppermint or Fedora, openSUSE is a fully-fledged KDE distribution, and offers the most integrated experience of all the distributions we've looked at.

With openSUSE, this approach stretches to non-KDE applications too. For example, despite using GTK+ for its widget toolset, Firefox is skinned to look like a native KDE application. That includes the toolbar icons, framing and file requesters, and even functions like mailing a link will use KDE's mail application rather than the default.
The problem we have had with OpenSUSE is that it helps promote the Microsoft-taxed SUSE, which can in turn help Microsoft and software patents.
According to other reports [1, 2], "Novell wins appeal in Microsoft antitrust lawsuit" and AttachMSFT will hopefully capitalise on this. A reader mailed us the Reuters report, which says:
Software maker Novell Inc can proceed with a long-running antitrust lawsuit against Microsoft Corp after an appeals court reversed a lower court's summary judgment in favor of Microsoft.

Novell, which was bought by Attachmate Corp earlier this year, claimed that its operating system products and several of its software applications were unfairly squeezed out of the market by Microsoft in the 1990s.
Let's see what AttachMSFT does with the SCO case and the Microsoft case. It will hopefully carry on and fight these battles. If not, more critics will come out of the woodwork. █
Permalink

Send this to a friend