07.13.11
Gemini version available ♊︎
"Google's Rivals Accused of Colluding Against Android" ~Forbes.com headline (this week)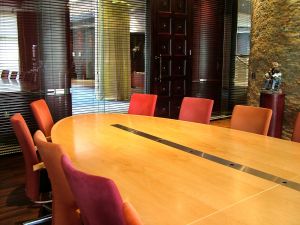 Summary: As the patent assault on Linux/Dalvik/Java (Android) becomes ever more intense, calls are made for Google to get its act together and join the side of the public, liaising with those seeking to put an end to all software patents
MICROSOFT THINKS it has got it all figured out. It promoted Horacio, the key patent racketeer, not so long ago, whereas Apple is said to have let its chief patent lawyer go (maybe he left on his own, but it does not seem so because IDG says that "Apple's current chief patent lawyer is reportedly leaving the company after failing to block Android manufacturers from using iPhone-like features").
So anyway, major changes at Apple are evident after failing to harm Android with the patent attacks. HTC has not surrendered (Apple is retrying) and Samsung dealt a major blow to Apple following Apple's impulsive lawsuit. The branding company, Apple, cannot quite manage to transform into an extortion company. Neither can Microsoft though, as it has tried since 2006 (with Novell). Microsoft's 'progress' mostly involves small companies that nobody cares about, not Red Hat or even Canonical. Here we see the nuisance called Tuxera finding another place to put some Microsoft patent tax, but again, who ever heard of Rockchip? Wikipedia barely even mentions it. As we explained recently, whenever Microsoft strikes against a medium- or large-sized company, it faces blowback, so now it just plays 'safe' by attacking the feeble ones in the school yard. That's just Microsoft's game. Pathetic. Why won't Microsoft sue Google and see its patents invalidated one by one, jin the same way Oracle does? Just watch the latest from Groklaw:
Judge Alsup clearly believes the Oracle damages report provided by Prof. Iain Cockburn has failed to provide a basis for applying the "entire market value" theory of damages. So what is the "entire market" theory of damages?

In another instance, the court's claim construction opened up prior art that was not usable before (see Sec. A under Argument in the Motion). In their obviously very thorough search for prior art, Google also found references that it says demonstrate obviousness. (See Sections E, G and H under Argument in the Motion) In a fourth instance Google says that Oracle's JavaOS itself is prior art, and JavaOS was publicly available for more than a year prior to the asserted patent.
"Google recently made very large bids for the Nortel patents," wrote to us a reader this morning. "What Google can do with the approximately $4B USD that they would have used for the Nortel patents would be to jump into US politics with both feet and get software patents banned again. There are several options ranging from direct campaign financing (due to new rules) or regular lobbying.
"Such a law would ultimately save Google more than it would do by fighting each case separately. There is an increasing number of "non-producing entities", often referred to as patent trolls, and fighting them one at a time or one patent at a time isn't going to help anyone except the patent lawyers. In the example of Android, they may ask for smallish sums per handset, but 5 or 10 dollars multiplied several times will quickly price the devices out of the market. Best to focus at the heart of the problem and go directly after the patentability question."
Techrights made a similar suggestion yesterday. The Star has this new article which says:
Google's loss in bidding for the $4.5 billion (U.S.) portfolio of Nortel Networks Corp. patents last week means the Internet-search company will be looking to buy other inventions to build a bulwark against lawsuits targeting its Android system, patent brokers say.

"There are a lot of phenomenal portfolios for sale," said Dean Becker, chief executive officer of ICAP Patent Brokerage in Palm Beach, Fla., the world's largest patent seller. "Every operating company is in the market because of the expense, distraction and the potential financial risk of patent litigation."
Some days ago we noted that Canadian and US regulators were potentially stepping in, but after an unfortunate breakthrough and then authorisation of the sale [1, 2, 3] we are left assuming that the government once again sidles with corporations rather than with public interests. The courts give a go-ahead:
Apple Inc(AAPL.O), Microsoft Corp(MSFT.O), Research in Motion Ltd(RIM.TO) and three other leading tech companies received court approval on Monday to buy wireless patents from bankrupt Nortel Networks Corp for $4.5 billion.

Judges in the United States and Canada approved the sale of 6,000 patents and applications, which fetched three times what some analysts expected from the four-day auction in June.

Nortel Networks Corp (NRTLQ.PK) filed for bankruptcy protection from creditors in January 2009 and courts in the two countries are overseeing the disposal of the company's assets as the former telecommunications giant winds down its operations.
Jack Wallen says that "the Microsoft bully is back" in his new column:
The Microsoft bully is back

[...]

Well, color me surprised that the tyrant known as Microsoft has taken to doing everything it can to chip away at the competition — no matter what the cost, what the stakes, or what the perception of the public at large. Here's the deal: Back in April, Microsoft struck a deal with Samsung wherein Samsung would pay the software giant an undisclosed sum for every Samsung handset sold — get this — powered by the Android OS. That's right, MS made it's usual claims that Android (along with every company on the planet — regardless of what they produce) infringed upon patents held by Microsoft. Would they disclose the said infringed patents? Of course not. After all, it's been Microsoft's modus operandi for decades to obfuscate the real truth for fear of looking like a spoiled baby taking its toys and going home.

So there the public was (the public that cared about Samsung and Android) wondering what the sum and the patents were. Well, we now know that Samsung is to pay a whopping $15.00 per Android-based handset sold. Let's do that math:

Samsung sold over 19 million Android-based handsets in the second quarter of 2011. At 15 smackers a pop, that equals $285 Million Dollars.
"The FUD gets a lot worse," argues Jonathan Angel in Linux For Devices (eWEEK). Quoting the relevant parts: "As far as we're aware, there has been no public explanation of what Microsoft patents Android devices infringe. Nor is it clear whether, ultimately, it will be possible for any manufacturer to create an Android devices without paying a tithe to Redmond.
"What we do know is that the FUD just got a lot worse. As we reported last week, Microsoft joined Apple, EMC, Ericsson, Research in Motion (RIM), and Sony in a consortium termed Rockstar Bidco LP — which successfully gained more than 6,000 Nortel Networks patents and patent applications at a bankruptcy auction. The $4.5 billion Rockstar bid beat out Google's own, which could have purchased some protection for Android, by more than $1 billion."
"Google's Rivals Accused of Colluding Against Android," says this headline from Forbes Magazine blogs:
The American Antitrust Institute is asking regulators to investigate Nortel's patent sale, suggesting the winning bid to Google's biggest rivals may imply collusion against Android.

The group calling itself Rockstar Bidco, which include Apple, Microsoft and Research in Motion, bought Nortel's trove of patents for $4.5 billion, possibly the biggest intellectual property auction of all time. The sale immediately raised concern from antitrust advocates, since the members of the coalition, mainly Google's rivals, may use the patents to attack Google's Android operating system.
Some lesser-known blogger from CNET did the right thing for a change by going with a more pacifying title, "Android users: Don't fret over Google's fee battles" (that's a defence in principle).
Handset makers using the Google Android mobile operating system may be slapped with additional licensing fees if Oracle and Microsoft have their way. But what might that mean for the average cell phone consumer? Would the price of Android devices go up?

It's not likely, say experts. There are several reasons to think that legal victories from Oracle or Microsoft would do little to move the needle in terms of pricing for consumers. What's more, whatever additional costs might be added to the phone would likely be offset by savings elsewhere, still guaranteeing that handset makers generate decent margins on these products as the cost of making them also goes down.
There is no reason to assume increased costs just yet. We wrote about this yesterday. It's part of the FUD campaign which Android foes like Microsoft are coordinating.
Chris DiBona from Google gave a good interview yesterday and he is widely quoted for saying that Android is a realisation of the Linux dream ([1]-[3] below). Google has in fact just released some GPL-licensed code for the latest Android version, although not all of it ([4]-[5] below). We really ought to defend Android and also attack software patents, which Microsoft and Apple will increasingly try to use against Linux because it's the only weapon these gorillas have left, except marketing and FUD. If we manage to defeat software patents, hopefully with Google's support, Linux will definitely win. We gave DiBona's address (cdibona@google.com) hoping that people can write to him politely as he usually replies to E-mails. Let's hope that idiotic press releases like this new one which says "[w]e recently filed an exciting new software patent" will come to an end. The US economy has enough problems even without the patent cartels. Every patent filed only makes matters worse, although not to those who see the cartels as inclusive and ignore the externalities. Google must fight those cartels, not find a way to buy a membership (with massive patent acquisitions). █
Chris DiBona, Googles Open Source Boss talks about the role of Linux inside the company and why Chrome and Android use so fundamentally different release models

Right from the start Open Source has been playing an important role at Google. Nowadays it's used nearly "everywhere" inside the company. From server to the engineering desktops and smartphones as Chris diBona, Googles "Open Source Manager" points out in an interview with derStandard.at. He goes on to talk about Android as the "Linux desktop dream come true" and explains why the release model of Chrome and Android are so fundamentally different.

With half a million Android devices being activated everyday, there is no doubt that Android is one of the most popular operating systems today. Not many users realizes this but Android is based on Linux.

Android is without any doubt the most popular Linux-based operating system in the world. In an interview with German website derStandard.at, Chris DiBona, who is the Open Source Manager at Google, has said that Android is the Linux dream come true.

Google is not releasing all the source code for the latest version of the operating system.
Permalink

Send this to a friend