05.21.12
Gemini version available ♊︎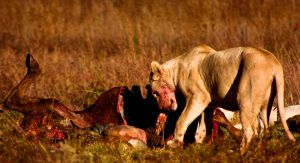 Summary: Microsoft is preying on AOL funds and patents
LAST month we saw and covered "Microsoft's $1 Billion AOL Patent Buy" which was widely covered and publicised in the business press and beyond (leading to a price surge of AOL shares). An AOL investor said that the $1bn Microsoft patent deal was not good enough and he was right. AOL gave its patents to Microsoft probably in part because former Microsoft staff had taken positions of power inside the company, as we showed some years ago. It's entryism. See again posts such as:
AOL does not stop at patents; it now helps the Microsoft proxy which seeks to disrupt the real Free/open source community. Microsoft booster Mary Jo Foley helps the spin ("AOL joins Microsoft as sponsor of Outercurve Foundation" says her headline).
Generally speaking, to be passing around patents like weapons is always a bad idea and this practice should ideally be banned (more on that later). Here are very recent examples of patents passage in 'non-retail' quantities (bulk transfers).
"Facebook use the same AstroTurfing firm to smear Google. Now they share patents, too."What we failed to highlight last month is the fact that Microsoft's good ol' buddy got a share of the ammunition from AOL (via Microsoft). How blatant. This helps Facebook carry on with its patent hoarding and aggression while removing threats to itself. To quote a new article, "Facebook Inc. (FB) (FB), owner of the world's most popular social-networking site, won an appeals court ruling that invalidated a software company's patent for a network that lets users communicate on a large scale." (source)
Here are some articles about Microsoft passing patents to Facebook. Had former Microsoft managers not run AOL (entryism), would Facebook have gotten those patents? This whole exchange of patents there poses a threat to Google not just because of Netscape patents (against Chrome and Android) but also patents that jeopardise Google+, Facebook's #1 rival. Facebook use the same AstroTurfing firm to smear Google. Now they share patents, too. █
"When people understand what Microsoft is up to, they're outraged."
–Tim O'Reilly
Permalink

Send this to a friend