02.04.13
Gemini version available ♊︎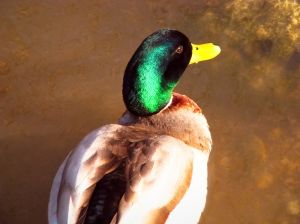 Summary: Microsoft proxies openwash Microsoft and help suppress adoption of copyleft licences such as the GPL
The creation of Mr. Levin is appalling and it is becoming more blatant about it all. Black Duck, a PR front for many purposes and somewhat of a Microsoft proxy, is openwashing Microsoft and attacking the GPL, especially after entering an agreement with Microsoft (in public) around 2009. Watch this latest nonsense that Levin's company paid to flood news wires with. Perhaps it pushed journalists too, generating puff pieces like "Microsoft, Yahoo Among Open Source 'Rookies of the Year'". It says:
Each year, Black Duck unveils what it calls the Rookie Open Source Projects of the Year. The Massachusetts company sells software for managing open source projects, and its annual list is a way of promoting both itself and the wider open source software community. But the list is also good reading.

This year, Microsoft made a surprise appearance, as did Yahoo, which fell down a bit in terms of developer relations last year, thanks to heavy layoffs and its widely panned patents policy.
Mac Asay wrote this:
It's déjà vu all over again for Microsoft, as Black Duck Software has named Redmond's TypeScript project among its 2012 Open Source Rookies of the Year – despite Microsoft spending nearly a decade trying to figure out this crazy communist software manifesto.

Back in 2001, Microsoft labeled open source a "cancer," "un-American," and a threat to rich software capitalists everywhere. By 2003, however, it was limping along the right track with the introduction of its Shared Source Initiative, and not long after started releasing open-source code of its own and creating its own open-source software lab.

So why is Microsoft still considered an open-source rookie in 2013, 10 years later?
Asay has had some connections and interactions with Levin et al. so it's sensible to suspect they pushed him to it (e.g. by E-mail, just like Microsoft Florian). Using prophecies Black Duck has been trying to take companies off the GPL, just like other Microsoft moles (e.g. Walli). Asay helps those people, having himself publicly chastised the GPL (after he had promoted it but then got lobbied). Here we see another Microsoft proxy, OpenLogic, promoting a move out of GPL. And guess who Microsoft hired after many payouts? Apache leadership, which we wrote about before. Microsoft uses Apache againzt GNU GPL. Those who are familiar with history or chronology here will know that it's evident, and Microsoft hopes to consume FOSS so that it doesn't use GNU licenses and instead runs on Microsoft stacks, such as Office, SharePoint, SQL Server, etc. █
Permalink

Send this to a friend